Infrastructure
Mumbai: Water Taxi Service From Gateway To Navi Mumbai Is Now Operational, Cuts Travel Time To Half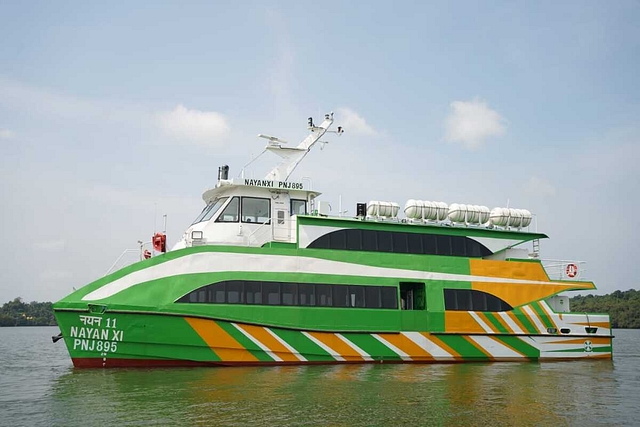 Water Taxis Service From Gateway To Navi Mumbai (Twitter)
The much awaited water taxi services from Belapur in Navi Mumbai to the Gateway of India in Mumbai began. Dadaji Bhuse, Maharashtra's Minister for Port Development, launched the service at Belapur Jetty on Tuesday (7 February).
Infinity Harbour Services, a private water taxi operator, is Nayantara Shipping Pvt Ltd's (NSPL) operational and commercial partner. The 'Nayan XI' water taxi owned by NPSL can accommodate 140 passengers on the lower deck and another 60 on the upper or the business class deck.
Currently, the trip from Mumbai to Belapur takes about two hours, but with the ferry service, the time will be cut in half.
MyBoatRide.com has partnered with NSPL for ticketing and online sales.
"I had been following up the project with Maharashtra Maritime Board since the day it was conceptualised. Daily commute-rs between Navi Mumbai and Mumbai will no longer have to encounter traffic snarls and pollution. The frequency will be increased once the ferry service picks up pace", said local MLA Manda Vijay Mhatre, reports Economic Times.
The vessel will depart from Belapur at 8.30 am to the Gateway of India reaching around 9.25 am. The second trip from the Gateway of India would leave at 6.30 pm and arrive in Belapur at 7.30 pm, according to Bhuse.
Latest