2017 Wishlist: Young India Must Commit Itself To A Meandering, Evolutionary And Shining Future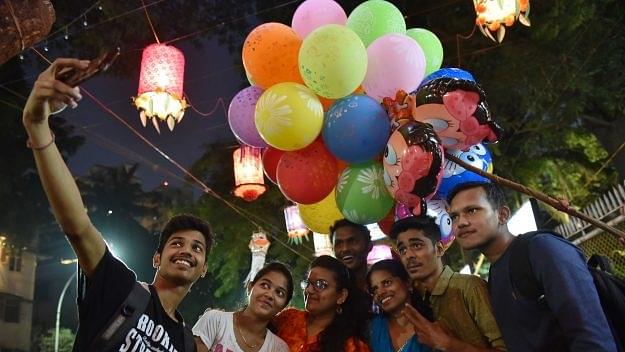 Getty Images
Snapshot
If it has to keep faith with its young, India must commit itself to a meandering, evolutionary, shining future, but not wander off so much that change slows down.
When the editor of Swarajya asked me to write about what's on the mind of young urban Indians, I thought I would put out a typical contemporary PowerPoint presentation—all bullet points. But something happened—and a meandering essay emerged, perhaps suggesting that meandering is what India is about—be it rural or urban, young or old. I trust the readers show some consideration for meandering prose over an array of slides!
It's a brave new India that turns 70 this year. With 58 per cent of our population falling in the 15 to 54-year age bracket, we're reckoning with the largest cohort of young adults in the history of our septuagenarian nation. While today's younger generations in the West, particularly the "Millennial" generation, are perceived to be dispirited, entitled, and obsessed with identity politics and schismatics, the same cannot be said of young Indians. We just want to move ahead and to break with the past if that's what it takes to do so.
This is because we suffer from a new and original phobia called FoMO, or "Fear of Missing Out" as urban lingo would have it. We're not interested in being caught up with identity politics and debates about caste, religion, and regional dialects that generations of the past have been mired in for 'Fear of Missing Out' on the new wave of optimism and opportunity in our country that many of us are facing for the first time.
Even for those who lived through the fever of the dotcom boom, this time is different; because this time the conviction that we can actually realise our visions for building and changing India is powerful. It helps that this movement has been adopted as national policy as evinced by campaigns such as "Make in India".The story of the "Make in India" logo itself is telling of how palpable the surge in enthusiasm among young Indians is.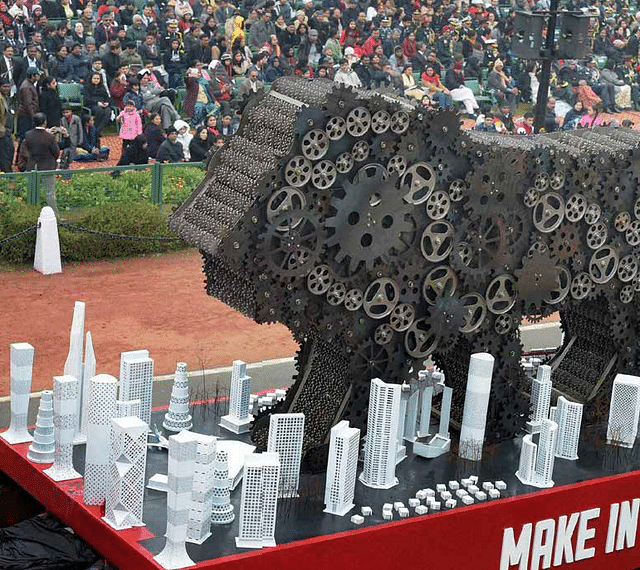 V. Sunil, a Kerala-born lower-middle-class boy, dropped out of high school to become a mechanic. Shortly thereafter, he joined advertising, working for several global ad agencies and then setting up his own, and creating the iconic Indigo Airlines campaign, one of the most recognisable and successful advertising achievements in recent history. Sunil's agency A was taken over by US creative powerhouse Wieden + Kennedy, and it was he who designed the Make in India tiger that has come to be the Nike swoosh of Indian logos. Today he runs a design consulting startup aptly named Motherland.
Every corner you turn in India, you will encounter a Sunil. A few weeks ago, I caught up with a voluble mechanical engineer from Mumbai who, having done an ex ante analysis of the potential for hydroponics in Indian agriculture, is as intrepid as ever in his desire to start a company that will conserve water and increase crop yield. He has returned to India after a long stint abroad pursuing his graduate education and a job in the US.
Never mind that he's an engineer from south Mumbai, who, until recently, had no background in farming or exposure to rural India—he'd come back to India because "it's exciting and growing, and there's a lot I want to do and can do for the country." This sounds like an "India Shining" story all over again, or a new installment in the same story. But I'd like to believe it's different this time.
What's different and refreshing is that this time around it's not rare to come across someone with a zeal for hydroponics. Until now, creating an app or an e-commerce startup was the more comfortable and preferable route taken by any aspiring young Indian entrepreneur. Today we want to get out of our comfort zone even if it means taking on kleptocrats at every turn to get our way.
Progress, to young Indians, is not defined exclusively by socio-economic parameters; we're looking to progress in cultivating our uniqueness as Indians, improving our self-image and pride. It's manifest in our impressive apparel industry, with hip brands like And and Global Desi for women, and Strawlous and Andamen for men, that we want to be our own kind of trendy and our own self-styled "cool" that may not be strictly or even remotely Western. Anyone just has to take a look at the live music scene—every kind of band from rock, jazz, and fusion, to Indian classical and Indian rock—to see just how much diversity we enjoy and how many cross-cultural flavours we want to experiment with.
Our fantasy fiction illustrates how, instead of appropriating ideas from the West, many of us want to harvest our own pop culture rooted in our own mythological narratives. To take Amish Tripathi's Immortals of Meluha or Ashwin Sanghi's Chanakya Chant as examples, they are considered India's very own Lord of the Rings or Game of Thrones.
The biggest hindrance to fulfilling our pop culture aspirations is censorship of the internet and of cinema. In order to realise our full creative potential, we need to be rid of censorship once and for all. An Indian Game of Thrones would have to have explicit sex scenes and a candid biopic on Indira Gandhi must necessarily include scenes depicting the brutal anti-Sikh riots. The ban on pornography is an example of the kind of puritanical and senseless censorship we have to contend with. As a result of this ban, our Bollywood movies have become eager to gratify the consequently heightened curiosity about sex.
I was trying to make sense of the plotline of Karan Johar's latest release, Ae Dil Hai Mushkil, and couldn't for the life of me make any connections between the opening scene in which Ranbir Kapoor and Anoushka Sharma have a casual hookup, and Anoushka tells Ranbir off for being a lousy kisser, and Ranbir's fling with a cougar. I finally realised that Karan Johar is just showing his audience precisely what it wants to know more about—sex and sexuality—and it is unfortunate that Bollywood has undertaken the business of imparting knowledge of the same.
For obvious reasons—infringement of our basic human right to freedom of speech and expression, censorship is impermissible. Less obvious, though as vital as the right to free speech, is the right to be informed; young Indians want sex education, which is currently banned in several states in India and is, in fact, censorship in its most extreme form. Sex education is more than germane to the right to be informed; it equips us with the right to be safe.
The 2016 National Family Health Survey revealed that in India only about 82 per cent of men and 70 per cent of women were aware of HIV and safe sex measures of prevention. Increased awareness also confers us with the right to access and develop platforms for advocacy. These are imperative in our agitation for the sexual empowerment of women and for LGBTQ rights—causes that are of paramount concern to us.
Fortunately for us, we have been able, to a significant extent, to reify awareness, outreach, and advocacy through social media. Facebook and Twitter have had a tectonic impact on our resistance to censorship. Kapil Sibal took a browbeating for suggesting that they be censored. Since his politically motivated threat that cost him and his party whatever little public face they had left, no one has dared tamper with social media platforms in India.
Facebook and Twitter are accurate indicators of exactly what young Indians want. Being informed is part of a greater desire to have agency; the capacity to be creators of our own personal narratives, masters of our own destiny. We want to show everyone on Facebook that we are not only well-informed, but also well-traveled, popular, and interesting.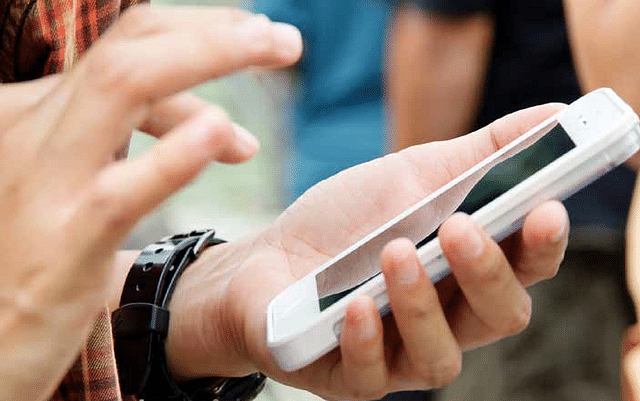 Going places means you're mobile, and if you're mobile, life is happening. The desire for external validation and legitimacy in the eyes of our friends and relatives and, more importantly, our enemies, has made us desperate for passports. Whether you're a North Indian or South Indian, of This caste or That caste, or having an MBA or a Bachelor's degree, has become completely irrelevant to us. After all, who cares about your surname if you've got a passport? A passport means that you get to go places and that you have a legitimate residential address and bank account. It means you are on an upward trajectory in all aspects of your personal and public life. To put it plainly, a passport means you're in charge of your life.
While social media has given young Indians a glimpse of what it would mean to be in charge, we are impatient to see it materialise. Right now we are experiencing a kind of cognitive dissonance as we live in a convenient digital reality that is moot because our material reality does not match it in convenience or possibilities. It is exasperating to be able to watch a YouTube clip on how to rollerblade down a sidewalk and to then stumble across potholes and construction debris en route to the grocery store. Now, we order groceries online, but we want life offline to reflect the convenience and stability of our life online. Some may perceive this as a demand by young Indians for instant gratification. But I believe it has more to do with holding someone or some entity accountable for the inadequacy of basic material amenities and infrastructure we feel we have the right to.
If there's anything we are anxiously awaiting to see, it is an improved basic standard of living, particularly in our public spaces; this means better roads, drinking water and electricity for all, no garbage, functioning stormwater drains, and improved sewer systems. We have misgivings about our government's ability to respond to our demands but what makes things different today is an ever-strengthening inter-connectedness facilitated by the internet.
It will be hard to countervail the internet revolution as governments and businesses grow increasingly wary of the approval and dissent we voice on the internet. Today they depend on our approval to survive. We can hardly wait for the day when all you have to do is upload the image of a pile of garbage on the internet for it to be removed by the local municipal authorities standing at attention.
As we segue into 2017 seeking to ride the wave of optimism and opportunity pari passu with improved governance and government accountability, young Indians hope to see a more sophisticated discourse in the public realm. Triple talaq, for instance, is medieval. We cannot be discussing whether a woman is equal to a man and we look forward to a time when we, as a nation, are discussing when we believe life begins—should abortion be legal or not?—and whether it ethical to use animals as beasts of burden, and who should bear the cost of healthcare when an obese individual who refuses to exercise needs a knee replacement surgery.
Young Indians are already debating among themselves what kind of justice we envision for our society; deciding what matters to us most—a society that is egalitarian or one that prizes liberty over all other collective goals, etc. We want to see these subjects finally surface in public discourse as well. Having sophisticated debates at the national level is what will prevent our wave of energy from coming crashing down because it will embolden our faith in the narrative that we are, indeed, continuously progressing on every front in modern India.
We do not take progress for granted, and this is not only because we have known a time in our past when we were dispirited and disillusioned, but also because today we are observing countries around us retrogressing rapidly. Where women in Kabul were swing-dancing in the 1970s, today they are subjugated and living in niqab. Buenos Aires used to be called the "Paris of South America," capital of one of the richest nations in the world—Argentina. Since the 1930s, Argentina has been on a downward spiral defaulting on its debt six times!
If it has to keep faith with its young, India—and not just our government, but our society at large needs to commit itself to a meandering, evolutionary shining India—but one which does not wander off so much that change and shining change at that get too slow. This may be the best way to summarise the "wish list" of young urban India.
Get Swarajya in your inbox everyday. Subscribe here.
An Appeal...
Dear Reader,
As you are no doubt aware, Swarajya is a media product that is directly dependent on support from its readers in the form of subscriptions. We do not have the muscle and backing of a large media conglomerate nor are we playing for the large advertisement sweep-stake.
Our business model is you and your subscription. And in challenging times like these, we need your support now more than ever.
We deliver over 10 - 15 high quality articles with expert insights and views. From 7AM in the morning to 10PM late night we operate to ensure you, the reader, get to see what is just right.
Becoming a Patron or a subscriber for as little as Rs 1200/year is the best way you can support our efforts.
Become A Patron
Become A Subscriber