GAFA & Walmart-Flipkart Are Today's East India Companies And We Seem Ready To Be Colonised Again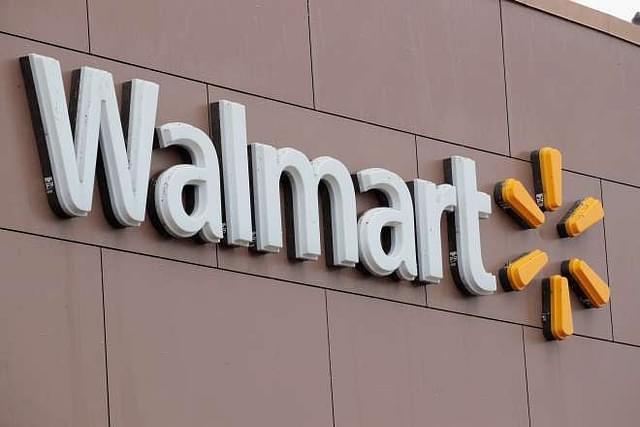 Walmart (Scott Olson/GettyImages)
Snapshot
We cannot let the new East India Companies of the 21st century walk all over us again without creating the counter-weights to their likely dominance.

We need to think which Indian companies can take them on – and provide the necessary tilt in the field to make them global winners and not merely kings in the local pond.
In the age of the platform, where giant technology companies like Google, Amazon and Facebook dominate every aspect of our lives, commanding huge valuations and economic power, India is losing the war.
The likely takeover by Walmart of Flipkart, the only Indian online retailer with even a remote possibility of scaling up to global size and becoming a platform, is the latest marker of India's impending defeat in this global race. The only way Flipkart could have become our global T-Rex was by retaining its Indian ownership and providing it access to endless capital from the global markets, but we have way of ensuring this. So, Walmart it will be that does this job.
The importation of the Amazon-Walmart rivalry for supremacy to India will clean up all other minor players in the game; they will either have to downsize to focus on niches, or sell out to a third big gorilla, possibly from China. The big platform companies will begin by investing in start-ups and smaller technology firms to grow here, and when any innovation looks like scaling up, they will buy them out.
All big tech companies, and even non-tech companies, invest in start-ups to build what they call "real options." It is now a well-established fact that innovation happens more in smaller start-ups than in giant conglomerates, so what the biggies usually do is take up significant stakes in tech start-ups, with the option to buy them out or exit depending on the level of success (or lack of it) in scalable innovation. Thus, initially, the entry of the big guns of tech will spur the start-up ecosystem, but once the ecosystem starts delivering, the intellectual capital and market power created will pass on to Amazon and Walmart. Not to speak of Google or Amazon.
The business model of the technology platform is simple. First, create a very large and growing user base by offering services practically for free, attract developers, businesses and start-ups to feed off this growing ecosystem, and, when the time is ripe, flex the monopoly and network power of the platform to milk billions of dollars. Today, Google and Facebook have effectively gobbled up the entire lunch of the media companies by making most of their money from advertising. Globally, the GAFA foursome – which includes Amazon and Apple – are valued at $2.8 trillion, as big as the Indian economy.
The only antidote to takeover of your businesses by the tech platforms is to create your own national champions and platforms – which is what China has done. By effectively blocking Google, Amazon, Facebook and Apple (ie, GAFA) from their markets and backing their own champs, China has created giant national monopolies in Baidu, Alibaba and Tencent (BAT). These monopolies, given their collective market valuations of more than $1 trillion (over Rs 66 lakh crore), are as much in a position to take over the Indian market as the US giants. The only reason they are still playing a low-profile game here is the political frost between India and China, which could make them politically vulnerable in the local market if the relationship worsens (as it did after the Doklam standoff, though both countries are trying to mend fences in Narendra Modi's current trip to China).
India's problem is that despite its huge potential market, and possibilities of developing huge scales over the next 10 years as we become a middle-income country, we simply have no strategy to identify and groom national champs. We don't have to pick and choose winners; we only have to let the winners identify themselves and then make sure that they get all the support they need to grow to global scales of dominance.
India's big winners in the domestic race – those with huge cash flows and large market valuations – are Tata Consultancy Services, Reliance Industries and HDFC Bank – in that order. While TCS has already become a $100 billion company by market value, Reliance and HDFC Bank could be next. These are the ones we should back for global domination, if and when they choose to venture out. At the next level, we have companies like Infosys, HCL Tech and Wipro, with valuations in the range of Rs 1.3-2.5 lakh crore. Then we have banks like Kotak Mahindra Bank, ICICI Bank, IndusInd and Axis Bank, all valued at above Rs 1 lakh crore, with Kotak breaching the Rs 2 lakh crore bracket.
There could be many more, but we don't seem to be able to figure out what kind of support these companies need to become global players. In terms of platform creation, perhaps Reliance Jio is in the best position to do so, apart from TCS, if it wants to. Among government companies, railway ticketing company IRCTC bids fair to become one, but the government lacks the vision to leverage this monopoly's cash flows to make it a rival to Flipkart and Amazon in e-commerce.
What we don't need to do is provide capital at the taxpayers' expense to any of our future winners. Globally, capital is in excess supply, and it should be possible to find investors in pension funds, mutual funds, private equity sources. It does not matter if Indian companies' shares are widely held by Americans or global investors, but it matters if they get bought up by companies listed abroad and are taken over by them. In this case, they become subsidiaries and their priorities get decided by foreign managers. An HDFC Bank that is owned by, say, Citibank will never be able to expand abroad; our national goal should be to enable HDFC Bank to become the owner of foreign banks and TCS to aspire to own an Accenture.
For tech and platform companies, we cannot prevent their sale to foreign owners unless we make it possible for them to do two things: raise lots of capital at low cost and enable entrepreneurs to retain control by allowing the issue of two categories of shares with differentiated voting rights. This way, investors can buy the higher dividend-yielding non-voting shares, or shares with lower voting rights, and the founders can retain control with higher voting rights. This is the only way a Flipkart could have remained in Indian hands, even though it is registered in Singapore.
The second way the government can help is by blocking any future purchase of our winners by foreign interests. For example, it is not impossible that some big tech company could seek to buy an Infosys or a Wipro; the government should, in fact, counsel the two to acquire bigger companies in the US and India and grow to a size where they cannot be taken over.
No global champ achieves such status without overt or covert government backing. Not even in free-market US. When required, the US government steps in to stop the sale of its strategic assets to foreigners – as it did to stop the sale of Qualcomm to Singapore company Broadcom. It is doubtful if it would allow a Citibank or a Wells Fargo to be taken over by a Chinese company. Most Europe-based banks, all bad buys now, are valued at levels where an HDFC Bank could easily acquire them.
A third way to help is to protect your champs when they are involved in minor transgressions. Steve Jobs had backdated his stock options, but he was not proceeded against. Warren Buffett's likely successor David Sokol was buying shares in a company Buffett was seeking to buy, but Buffett was not hauled up for his employee's failures. But Rajat Gupta went to jail for passing on insider information to friends. Michael Dell received illegal IPO allocations from his Wall Street friends, but he did not have to face the law for this. Hank Paulson, Treasury Secretary under George W Bush, told his hedge fund pals two months before the Lehman crash that he was going to seize two government-backed mortgage lenders, Fannie Mae and Freddie Mac. Whoever used this information to short these stocks would have made a killing from this inside info. (Read more here).
America does not let its iconic businessmen go down in flames over what it considers minor transgressions, but our political leaders seem to believe that using "Ambani" as a cussword is somehow beneficial to the country. We cannot let our winners, those with the required financial clout and chutzpah to take on the world, to be harassed or hounded on transgressions that are not of a grave nature. We should let them be with minor raps on the knuckles.
The real question is whether we have learned the lessons from colonial rule. The GAFA foursome and their Chinese counterparts are the 21st century equivalents of the British and Dutch East India Companies. They may not receive royal charters for their trade monopolies, but they already have dominance in their home markets, and this gives them clout over their governments. Donald Trump is not going to break up these monopolies; in fact, he is handing them tax breaks to invest at home.
The only difference between the East India Companies of the past and the new ones of the present is this: the earlier ones sought to dominate trade in goods and manufactures; the new ones seek to dominate and own all intellectual properties – including data, which is today's oil - generated anywhere.
Why would India be key, when the US and European markets are much bigger and more profitable? The answer obviously is future potential: by 2025 India will be a middle-income country, with an economy greater than $5 trillion, and a consuming population of over 1.4 billion – even bigger than China's today.
We cannot let the new East India Companies of the 21st century walk all over us again without creating the counter-weights to their likely dominance. We need to think which Indian companies can take them on – and provide the necessary tilt in the field to make them global winners and not merely kings in the local pond.
Vivek Wadhwa, Distinguished Fellow at Carnegie Mellon University, wrote in The Economic Times: "If India does not rein in foreign technology companies, it will suffer under corporate colonialism. Companies such as Google, Facebook and Amazon will be able to monitor practically all Indian citizens and influence their social and political preferences — while they crush competitive businesses. This is because technology creates a winner-take-all system and captures more information than Big Brother did in George Orwell's 1984."
Get Swarajya in your inbox everyday. Subscribe here.
An Appeal...
Dear Reader,
As you are no doubt aware, Swarajya is a media product that is directly dependent on support from its readers in the form of subscriptions. We do not have the muscle and backing of a large media conglomerate nor are we playing for the large advertisement sweep-stake.
Our business model is you and your subscription. And in challenging times like these, we need your support now more than ever.
We deliver over 10 - 15 high quality articles with expert insights and views. From 7AM in the morning to 10PM late night we operate to ensure you, the reader, get to see what is just right.
Becoming a Patron or a subscriber for as little as Rs 1200/year is the best way you can support our efforts.
Become A Patron
Become A Subscriber