Why that strange ritual of Massive Scale Multi-caller Conference Calling between Indian and US colleagues is a bit like enforcing democracy in Iraq. Sometimes, with similar consequence.
In New India, people come back home after a hard day's work and soul sucking traffic—and then, they get on to a call with their US clients/ bosses/ colleagues. India has been Callonized once again.
Of course, I understand the need to have these calls when you are running globally dispersed teams. But some questions have always tickled me.
Why, for instance, are July 4th, Thanksgiving and Christmas sacrosanct as "no call" days, but Diwali, Dusshera, Onam and Pongal aren't?
And why don't the timing of the calls alternate between US and India, so that every alternate call is taken by the US people during their (late) evening? Someone tell me, please tell me, that their company follows this "alternate" philosophy.
And why haven't the European companies trying to hire talent in India used this as a magnet? "No late night calls! Our morning is your afternoon! Joins us NOW!"
It has been many years since I was on any sort of call involving more than three people and things may have changed since then; but I found the dynamics of the Massive Scale Multi-caller Conference Calling extremely entertaining.
To begin with, Indians have a separate notion of time than those living in the US (irrespective of their visa or passport). We who live in India continue to believe that a day and night of Brahma is 8.64 billion years of Western time. For people who think on that scale, 10 minutes here and there don't really matter. Unfortunately, for those living in the US, they do.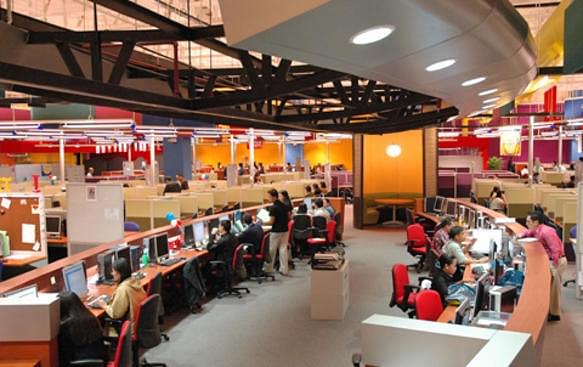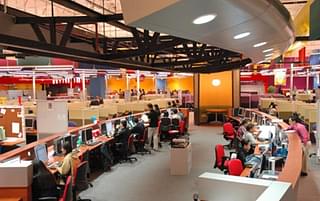 Call centers are great examples of call-onization of our body clocks.
This creates a delightful quantum predictability /unpredictability situation during the first 20 minutes of a 60-minute call—who will dial-in when? And each individual responds to it depending on his or her personal angst of that day. If you are an observer of the subtle nuances of human nature, these 20 minutes are what you would call the "golden period".
During the call itself, there is a magnificent Newtonian tension between the two sides. Those living in the US believe in concepts like sharing, co-operating and teamwork. As admirable as these may be, they are certainly not universal. Because, those on the Indian side of the call—each one of them—are screaming among themselves: "Why do we need so many people to do this? Just give it to me and I'll do it alone. And do it better than all these bunches of morons trying to work together! Why are we even discussing this?"
You see, what the US calls teamwork and cooperation, we call it cheating. Since childhood, it has been drilled into us that if you need help to solve a problem, a) you're dumb, and b) if, in a moment of weakness, you did take some help, that's cheating. Period.
The interplay between these two models of thinking and behaviour can often lead to dazzling and prolonged verbal displays of intellectual superiority from the Indian side of the call (usually, unrelated to topic at hand).
When you have Indians on the client side of the call as well, this gets even more complex—because his or her desire to assert similar intellectual superiority comes into a very serious conflict with the corporate concepts of teamwork and cooperation that s/he has imbibed so seriously to climb the corporate ladder.
It's what robots in the future would feel when they get conflicting orders which they are obligated to fulfil.
Inevitably, the US model of teamwork and cooperation is enforced, like democracy in Iraq; often with similar consequences.
As I mentioned earlier, I haven't been on such calls for a long time and things could have changed. But I doubt it.
But, irrespective of triumph or disaster, irrespective of the actual outcome of the call, irrespective of the missed dinner, irrespective of the fact that s/he barely heard a single sentence during the entire hour because someone was in traffic and refused to mute, every Indian is all set to "have a call" the next day; sorry, next evening or late night.
We have been truly Call-onized.