How Maharashtra Can Reach Target $1 Trillion By 2025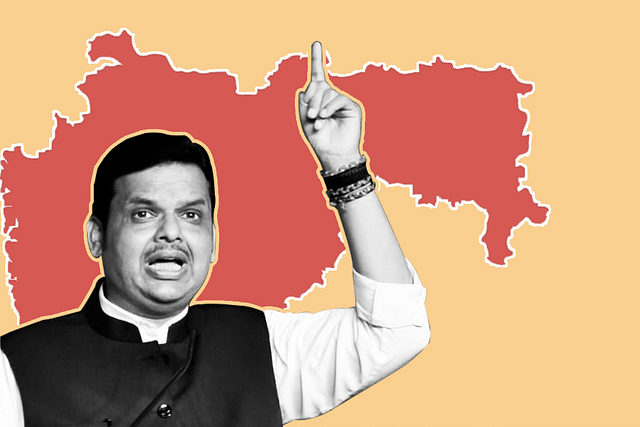 Maharashtra Chief Minister Devendra Fadnavis.
Snapshot
It's a goal worthy of the state and its past achievements.

But can Maharashtra's GDP really reach $ 1 trillion?

If yes, what should be the grand plan that the state must follow?

Prime Minister Modi has given India and its citizens a lofty goal of maturing into a USD 5 trillion economy by 2025. Every growing country needs an ambitious goal so that everyone is aligned and focussed on reaching it.
India is currently at a nominal Gross Domestic Product (GDP) of USD 2.7 trillion — if we grow at a Compounded Annual Growth Rate (CAGR) of 11 per cent for the next six years in constant currency of INR 70 = 1 USD, the USD-5-trillion goal is well within reach.
Data shows Maharashtra is clearly India's leading state. In a time when the role of the center is increasingly limited and state spending is growing, Maharashtra has demonstrated how states must lead. This is reflective in the state's strong leadership, robust growth drivers, and stable finances.
Maharashtra Chief Minister Devendra Fadnavis recently announced a remarkable vision for the state to become a USD 1 trillion economy by 2025. This is congruent to PM Modi's vision to catapult India towards a USD 5 trillion economy by 2025. Just like national economies need a bold vision, so do growing state economies.
Per the Economic Survey of Maharashtra (ESM) 2018-19, advance estimate of the state's GDP in 2018-19 is INR 26.6 lakh crore or USD 380 billion. Of India's total USD 2.7 trillion, Maharashtra's contribution to the national GDP is 14 per cent.
Going by the goal to hit USD 1 trillion when India aims for USD 5 trillion means Maharashtra aims to contribute 20 per cent of the national GDP in 2024-25. This means Maharashtra has to accelerate faster than India to hit its target.
Data from RBI shows Maharashtra has grown from INR 17.8 lakh crore in 2014-15 to INR 24.97 lakh crore in 2017-18, at a CAGR of 12 per cent (Table 1). If the state continues growing at 12 per cent CAGR, it will only reach USD 785 billion in 2025, in constant currency, thereby falling short of the USD 1 trillion mark.
Growth needs to accelerate at 17.5 per cent CAGR over the next six years. Business-as-usual (BAU) will not get Maharashtra there. Policy frameworks must change to accelerate to 17.5 per cent growth.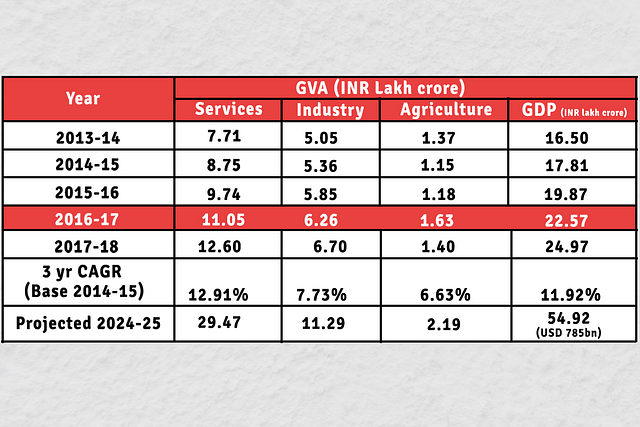 A study of sectoral Gross Value Added (GVA) since 2014-15 yields the following: agriculture grew at 6.63 per cent, industry at 7.73 per cent, and services at 12.91 per cent.
To reach the USD 1 trillion goal, we must answer two questions: One, by how much do these sectors have to accelerate, and two, what levers are available within these sectors to accelerate growth?
As economies enter an advanced growth phase, the services sectors become primary growth engines. With a 61 per cent services contribution to GVA in 2017-18, Maharashtra is on this path already.
While services consist of a diverse basket of sub-sectors, the three biggest growth drivers are IT services, financial services like banking and insurance, and tourism.
The industry sector contributes 32 per cent currently, but includes under-utilised growth drivers in manufacturing and construction. Our economic model suggests that the industry sector must accelerate to 16.5 per cent and services to 17 per cent CAGR for the next six years for Maharashtra to hit the USD 1 trillion mark.
A survey of other state economies demonstrates that though Maharashtra leads in economy size — by far — it lags in growth rates across sectors and sub-sectors. By studying what the leading states — by CAGR — are doing, we put together a model to accelerate Maharashtra's growth by especially boosting sub-sectors with potential for the highest growth and value-add.
IT services is a major growth driver. The Ministry of Statistics and Programme Implementation-Central Statistics Office (MoSPI-CSO) report indicates value-add is 70.6 — it has the advantage of mass employment of specialised workers with high pay.
In 2017-18, the total IT services exports for India was USD 137 billion, which translates to Rs 9.6 lakh crore. The share of Karnataka's IT services exports is 38 per cent — translating to Rs 3.65 lakh crores, while Maharashtra contributes about 20 per cent — translating to Rs 1.91 lakh crore.
This is the reason Karnataka and Telangana have impressive 15 per cent CAGRs in services — because of IT services, and other technological drivers, centred in Bengaluru and Hyderabad.
Financial services are another growth driver. Mumbai is already India's financial leader — with National Stock Exchange (NSE), Bombay Stock Exchange (BSE), Reserve Bank of India (RBI), Securities Exchange Board of India (SEBI), and headquarters of most big banks. The MoSPI-CSO data indicates that the value-add of this sub-sector is 72.0.
Mumbai has the potential to be a global financial hub on a par with Singapore or London — it has the skills and human capital to do this; it only needs the infrastructure and policy initiatives like special tax breaks and handling convertible currency.
With boosts in IT services, financial services and tourism, the overall services can accelerate to a CAGR of 17 per cent.
However, the industry sector CAGR of 7.73 per cent is very low compared to the potential of India's 'Most Industrialized State'. Two major levers in the industry sector can contribute to accelerated growth — manufacturing and construction.
Labour-intensive manufacturing industries will accelerate industry growth as well as provide mass employment. Maharashtra's proximity to the Suez Canal and access to markets like Europe, Africa, and the East Coast of the US, is an under-utilised geographical trade advantage.
The state needs coastal Special Economic Zones where labour-intensive industries with export advantage --- like garments, fabrication, electrical machinery, and others ---can be set up.
Apart from this, investment in specialised hi-tech industries like electronics component and hardware design, 3D printing, defence parts manufacturing, and others will provide higher value-add to the economy.
Construction growth is at 5.36 per cent; this is very low, not just in Maharashtra but all over India. Looking for better construction sector models elsewhere, China is a great case study.
China rapidly urbanised from 26.4 per cent in 1990 to 59.2 per cent today. Urbanisation significantly boosted the construction industry, which grew at an average annual growth rate of 16.6 per cent since 1978.
Maharashtra must follow China's construction model and commission large-scale infrastructure projects all over the state — in terms of roads, railways, metro, ports and seaside living spaces, tourism infrastructure, airports and low-cost housing.
Maharashtra must avail 20-30 year loans from development banks as it has from the Asian Development Bank to upgrade rural roads to all-weather standards in its 34 districts.
The construction industry has the highest backward-linkage in terms of metal consumption, mass employment, and generation of taxes. With these boosts, the industry sector CAGR can be incentivised to grow at 16.5 per cent at least.
Economic growth cannot reach its potential without all communities and regions growing at pace. A study of Maharashtra's districts indicates that population-weighted average per-capita GVA of the 10 richest districts is 2.5 times that of the 10 poorest (Table 2) — there are clearly two Maharashtras within one state.
To make the districts grow faster, implementation of NITI-Aayog's Aspirational District Model is most opportune.
Additionally, a model for systematic urbanisation of 300 smaller towns across the state cross-linked with infrastructure development and creation of labour-intensive industries will aid the urbanisation of the state and growth in all regions, and not just the six main cities.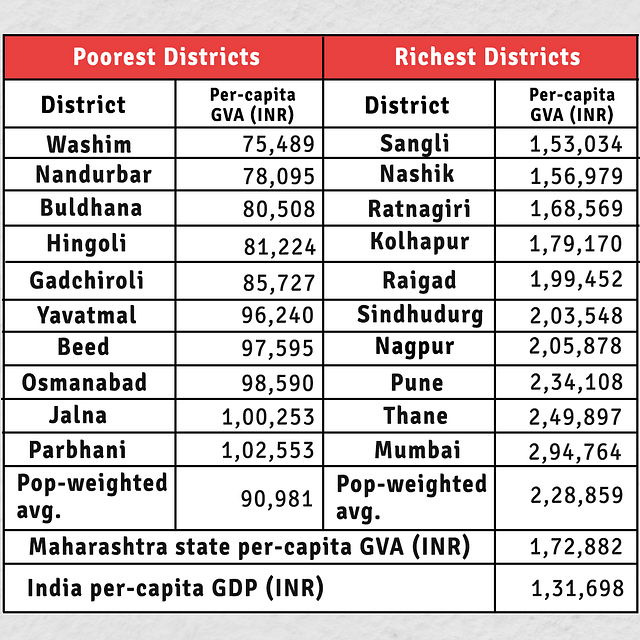 Maharashtra leads in formal employment generation as well, as per Employment Provident Fund Organisation (EPFO) data shown in Table 3. It is crucial to enhance this further as a pipeline into specialised industries and services.
In turn, developing higher education infrastructure is key. Maharashtra's Gross Enrollment Ratio (GER) was 31.1 in 2017-18 and projected to reach 37.6 in 2024-25. With the right policies and incentives, Maharashtra can improve GER to 45.0 by 2025 and 55.0 by 2030.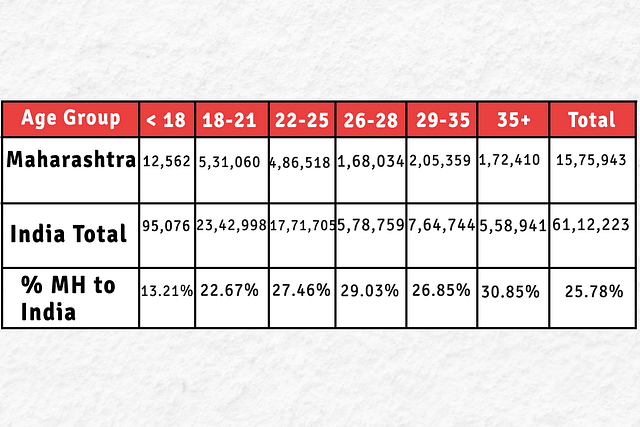 The future is in the innovation-driven knowledge economy, led by start-ups and technology companies. Maharashtra is already a leading state in the ecosystem, second only to Karnataka.
Maharashtra must create a Rs 5,000 crore Fund-of-Funds to invest in and grow start-ups. Creation of centres of excellence for specific large-impact fields will act as force-multipliers to economic growth for decades to come.
Further, research laboratories and innovation hubs will enable the state to become a pioneering innovation economy in which industry, manufacturing, and specialised services can grow.
The only limitation to implementing a lofty goal is imagination.
The state would do well to study and learn from other economies to fuel its plans. China, in particular, has carefully implemented far-reaching plans by setting lofty goals, and then studying and executing them.
Moreover, with comparable populations, China is the only country where the scale matches what Maharashtra, and indeed India, now need to execute at, to catapult their economies.
With careful planning, Maharashtra can certainly get close to the USD 1 trillion mark. Undoubtedly, the state has set a standard for bold visions and execution for other Indian states to aspire to.
If every state works out a plan for exponential growth and executes, India would take its rightful place among the Top 3 economies soon.
(The authors have prepared a detailed report on this topic which will be published online soon. Interested readers can refer it for more details. )
Get Swarajya in your inbox everyday. Subscribe here.
An Appeal...
Dear Reader,
As you are no doubt aware, Swarajya is a media product that is directly dependent on support from its readers in the form of subscriptions. We do not have the muscle and backing of a large media conglomerate nor are we playing for the large advertisement sweep-stake.
Our business model is you and your subscription. And in challenging times like these, we need your support now more than ever.
We deliver over 10 - 15 high quality articles with expert insights and views. From 7AM in the morning to 10PM late night we operate to ensure you, the reader, get to see what is just right.
Becoming a Patron or a subscriber for as little as Rs 1200/year is the best way you can support our efforts.
Become A Patron
Become A Subscriber