India is home to some of the greatest of world religions. Buddhism, Jainism, Sikhism - all originated from this land, and count their major pilgrimage sites here. India is, of course, the home of Hinduism. Temples, shrines, gurudwaras, and sophisticated caves dot the landscape. Nearly all religions task their followers with pilgrimages made to all four corners of the country. Not surprisingly, travel for spiritual comfort or religious duties forms the bulk of tourism within India.
The travel and tourism industry employs more than 80 million people in India, which is about 12 per cent of the total jobs in the country. As per estimates, during Prime Minister Narendra Modi's first term, nearly 14 million jobs have been created by this sector. Not only is the ancient practice of pilgrimage a part and parcel of Indian life, the activity also drives economic benefits.
As per government estimates, 60-70 per cent of total domestic tourists fall under the "spiritual tourism" category. India's tourism sector fetched $234 billion in revenues last year, with a year-on-year growth of over 19 per cent, while global growth was at 5 per cent. Almost 87 per cent of tourists in India are domestic and 13 per cent foreign tourist arrivals.
Four Indian ministries – Tourism (under Minister K J Alphons), Culture (under Mahesh Sharma), Transport (under Nitin Gadkari), and Railways (under Piyush Goyal) – have been instrumental in making the religious pilgrimage experience better.
Indians embarked on 1.8 billion domestic trips last year, no doubt aided by Minister Nitin Gadkari's infrastructure building spree. Given the remote positioning of Indian "Teertha Sthalas", a very valuable part in realising citizens' religious aspirations is also being played by the Indian Railways, under Piyush Goyal.
Ministry of Tourism
The ministry is responsible for creating India's national tourism infrastructure. During the Modi government, this ministry took up two big programmes.
The PRASAD Scheme
The Pilgrimage Rejuvenation and Spirituality Augmentation Drive (PRASAD) provides central financial assistance for public works projects to strengthen religious tourism infrastructure in the country. A total of 24 projects across 15 states have been approved.
PRASAD provides funds for road, rail and water transport, last-mile-connectivity, information centres, currency exchanges or Automatic Teller Machines (ATMs), transportation, parking, potable water, restrooms, waiting rooms, first-aid, telecommunication facilities and power from renewable resources. Works to develop religious tourism can also be undertaken by central and state government agencies under a public-private partnership (PPP) model or under the Corporate Social Responsibility head.
The HRIDAY Programme
Under the Heritage City Development and Augmentation Yojana (HRIDAY) programme, 12 cities – Ajmer, Amaravati, Amritsar, Dwarka, Gaya, Kamakhya, Kanchipuram, Kedarnath, Mathura, Puri, Varanasi, and Vellankani – have been identified for development and beautification to preserve and revitalise their rich socio-cultural heritage.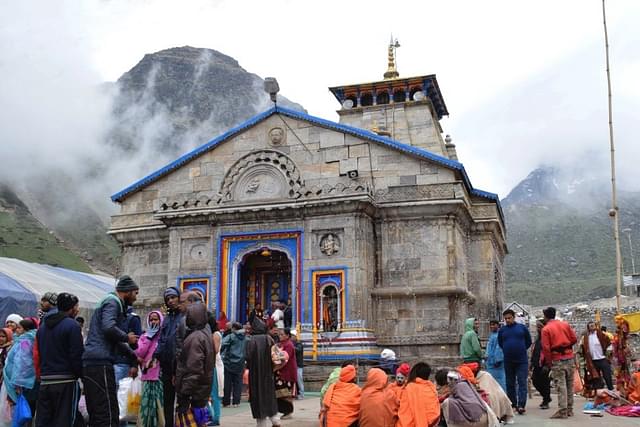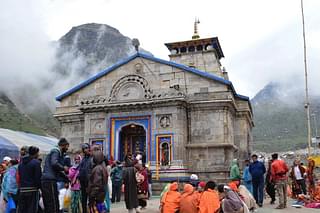 Kedarnath shrine in Uttarakhand (Pic: Tanusree Das via Wikimedia Commons)
The Swadesh Darshan Yojana
This programme focuses on integrated development of theme-based tourist circuits across the country and is the flagship scheme to develop tourism infrastructure. It aims at creating jobs, developing more heritage tourist circuits with world-class infrastructure, with focus on communities, and being pro-poor.
The 15 circuits include the Himalayan Circuit, Northeast Circuit, Krishna Circuit, Buddhist Circuit, Coastal Circuit, Desert Circuit, Tribal Circuit, Eco Circuit, Wildlife Circuit, Rural Circuit, Spiritual Circuit, Ramayana Circuit, Heritage Circuit, Tirthankar Circuit and Sufi Circuit.
Since its launch, the Ministry of Tourism has sanctioned 77 projects worth Rs 6,121.69 crore to 30 states and union territories (UTs), and physical work has started on 66 projects as of 2018. All projects were identified after consultations with state governments/UT administrations, making this a truly collaborative effort.
Ministry of Railways
The Ministry of Railways has taken the lead in recent years to become more tourism-focused. This is a source of revenue as well promotes new infrastructure.
New trains on special circuits
The ministry launched a special tourist train called the Shri Ramayana Express from November 2018. The train covers two countries, India and Sri Lanka, and important locations associated with the epic Ramayana and Shri Rama. This forms the Ramayana Circuit. The first stop is Ayodhya, the birthplace of Shri Rama. All stops are at the nearest railway stations. Indian Railways facilitates transfers and trips from the station to the Teertha Sthala.
While special tourist trains usually have an occupancy of 50-60 per cent, seats for the inaugural ride of the Ramayana Express were sold out within 15 days of the train being announced on 7 July. This led Minister Piyush Goyal to launch similar trains through the Indian Railways Catering and Tourism Corporation (IRCTC) from Rajkot, Jaipur and Madurai. All four trains cover Ayodhya.
Trains now can reach the base camp of Vaishno Devi Teerth at Katra directly via the Jammu-Udhampur-Katra rail line built at an estimated cost of Rs 1,132.75 crore. This additional route is available alongside the daily Shree Shakti Express from Delhi to Katra directly, and the bi-weekly Katra-Kalka Express. Both the Jammu Mail and the Uttar Sampark Kranti Express now go to Katra, making the lives of thousands of Vaishno Devi pilgrims easier.
This line was a long-standing demand of the devotees of Tulja Bhavani in Maharashtra. It passes through Tuljapur, one of Maharashtra's most renowned Teertha Sthalas, visited by closed to 80 lakh people particularly during auspicious times. It has seen an annual growth of 2 per cent in visitor traffic. This new line project connects Tuljapur to all parts of India.
Devotees of Shri Shri Thakur Anukul Chandra across eastern India had long demanded a direct train from Agartala to Deoghar, where the Satsang Ashram is located. The new weekly Agartala-Deoghar Express is the twelfth train to be introduced in Tripura since December 2016, and traverses through Tripura, Assam, West Bengal, Bihar and Jharkhand.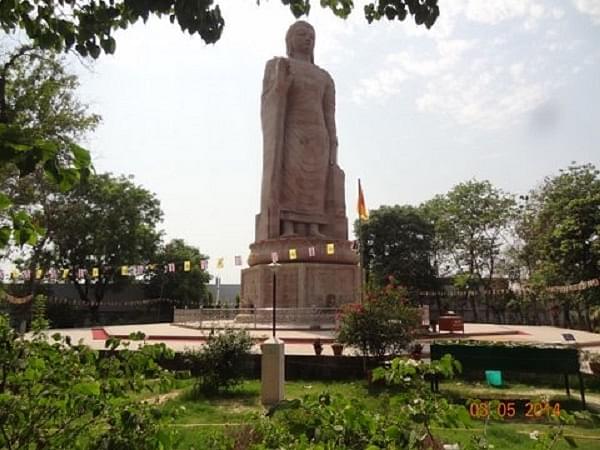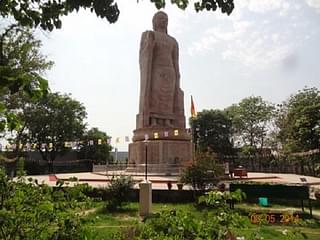 Sarnath, near Varanasi (Pic: Shravan K Iyer)
The IRCTC's Buddhist Circuit train is a luxurious tour through some of Buddhism's most significant sites in India, including Bodhgaya, Nalanda and Varanasi, over eight days. The mostly-international travellers are from countries such as Japan, China, Thailand and Sri Lanka. Armed with new rakes to make the ride quality even smoother, the Buddhist Circuit package includes stay in luxury hotels in certain destinations, transfers, sightseeing, airconditioned buses, monument guides and sumptuous meals in an ultra-modern kitchen car with the latest equipment.
The Panj Takht Express takes Sikh pilgrims to some of the most famous gurudwaras in the country. The 10-day special package includes meals, stay, sightseeing and transfers. The Panj Takhts are Sri Akal Takht at Amritsar, Takht Keshgarh Sahib at Sri Anandpur Sahib, Takht Sri Damdama Sahib at Bhatinda, Takht Sri Patna Sahib at Patna, and Takht Sri Hazur Sahib at Nanded.
Special trains for a particular Teertha Sthala for a limited time
For the annual fair of Shyam Ji of Khatu, in Rajasthan, mela special trains have been run from Hissar and Rewari. Southern Haryana, Uttar Pradesh and Delhi send thousands of pilgrims to Khatu Shyam. Historically, they've had to change trains at Rewari, which is a very busy route at this time of the year. The mela special trains gave relief to all such passengers.
Special travel packages enabled by IRCTC
As per a report by travel company Ixigo, budget hotel bookings in key pilgrimage destinations have shown big yearly growth. Bookings have grown 60 per cent for Puri, 48 per cent for Varanasi, 34 per cent for Tirupati and 19 per cent for Shirdi. Piggybacking on this trend, IRCTC has launched tourist packages with tie-ups for stay in budget hotels or even Dharamshalas vetted by it in several key destinations.
Aastha Circuit for Shirdi and the Jyotirlingas
IRCTC has started a special Aastha circuit covering a special Kumbh Snana and Shirdi – a Jyotirlinga Yatra package for 12 days and 11 nights. It covers the Kumbh at Prayagraj, Shirdi, Mahakaleshwar, Omkareshwar, Nageshwar and Somnath Jyotirlingas. The service offers sattvic food, stay, security, transfers, and a tour manager.
Aastha Circuit tourist train for eastern India
This special train was introduced for pilgrims in the east. It originates from Kamakhya in Assam, and goes to Puri and Bhubaneshwar, taking a week and stopping at Kolkata along the way. Some of the temples covered include Sri Swamy Narayan Temple, Kalighat, Sri Jagannath Temple, and Konark.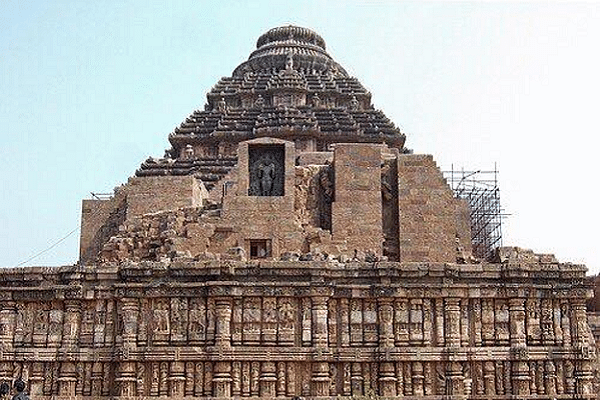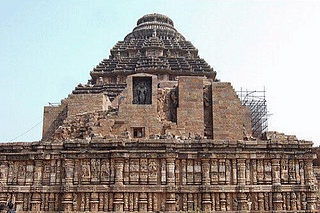 Bharat Darshan special tourist train and package tour
The IRCTC's Bharat Darshan Special Tourist Train covers six pilgrimage destinations in eight days, including Baidyanath, Gangasagar, Kolkata, Varanasi and Prayagraj. The package comes with meals, transfers, sightseeing and stay in Dharamshalas along the way.
Rail links extended to important pilgrim sites

Chintpurni: The 16-km-long broad-gauge track between Amb to Daulatpur Chowk on the 84-km-long Nangal-Talwara rail line directly connects the famous Chintpurni Shakti Peeth of Himachal Pradesh, to the rail network.
Purnagiri: The ancient Purnagiri fair in Uttarakhand happens right after Holi. Passengers to Tanakpur, the nearest rail head, now have the option to choose from two express trains and four broad-gauge passenger trains to take them to Purnagiri.
Special concessional schemes and trains for Senior Citizens under an MoU between state governments and the IRCTC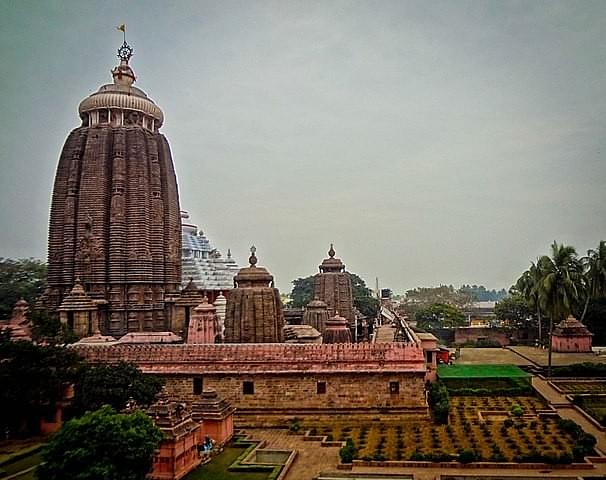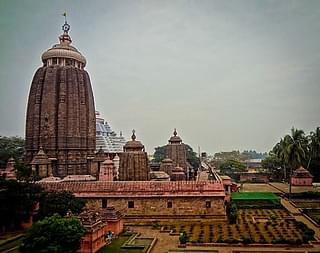 Jagannath temple, Puri (Pic: Abhishek Barua/Wikimedia Commons)
The Government of Jharkhand introduced the Mukhya Mantri Tirth Darshan Yojana in 2016, which 5,000 pilgrims have availed so far, to visit Puri in Odisha and Rishikesh and Haridwar in Uttarakhand. Under this scheme, any Jharkhand resident above 60 years in the Below Poverty Line (BPL) category can go on state-sponsored pilgrimages twice in their lifetime with a gap of two years between the two trips. The IRCTC supports this programme through special train packages.
Under this scheme, Indian Railways runs a special pilgrimage train carrying senior citizens to Shirdi, Nasik and Triyambakeshwar on a seven-day tour. Senior citizens in the BPL category get free travel. Only those between 60-75 years are eligible. In 2016, as many as 1,000 senior citizens were taken to Haridwar and Rishikesh.
Ministry of Transport
The Char Dham connectivity project by Nitin Gadkari's ministry will be a gamechanger for pilgrims and for the state of Uttarakhand.
At an estimated cost of Rs 44,000 crore, the government is connecting the Char Dhams in Uttarakhand - Kedarnath, Badrinath, Gangotri and Yamunotri - through a massive all-weather road network. This project will facilitate transportation and connectivity in remote areas and foster tourism. The Pradhan Mantri Kaushal Vikas Yojana will train 4,000 hotel workers and 1,000 tourist guides for the Yatra circuit.
The Rail Vikas Nigam will connect the Rishikesh-Karnaprayag railway line with the Char Dham Roads Project. It will be extended to Sainkot for Badrinath, and to Sonprayag for Kedarnath. There will also be a railway line on the Doiwala-Gangotri-Yamunotri route.
The three Union Ministries and various state governments have come together quickly to give a fillip to religious tourism in India. These ministries have unlocked funds and launched thoughtful new circuits, carried out renovation, formulated attractive packages for common Indians to travel in comfort, and foreign patrons to experience the Indian spiritual and cultural wealth in style and luxury.
A study by Ixigo shows that Lucknow tops the list of outbound train searches to Teertha Sthalas at 13 per cent, followed by Mumbai at 7 per cent, Hyderabad at 6 per cent and Delhi at 5 per cent. It is, perhaps, no coincidence that pilgrimage centres around these cities are either under PRASAD or HRIDAY schemes or that the respective state governments are strongly pushing policies to attract the spiritually-conscious traveller.
Spiritual tourism involved around wellness (such as Yoga retreats and Ayurveda spas and healing centres) as well as various tribal festivals and cultural experiences is also on the rise for younger people. This directly ties in with all-out efforts by the governments of the Himalayan and Northeastern states, to woo investors and travellers alike.
Under the Modi government, India has sought not just to explore its roots, but also create new economic opportunities across the country. The various government initiatives have also connected the country further, making it easier to understand, explore, and appreciate the cultural vastness of this spiritual land.