From Hatred to Samanvaya: How Hinduism Can Render The 22 Vows Of 'Navayana Buddhism' Irrelevant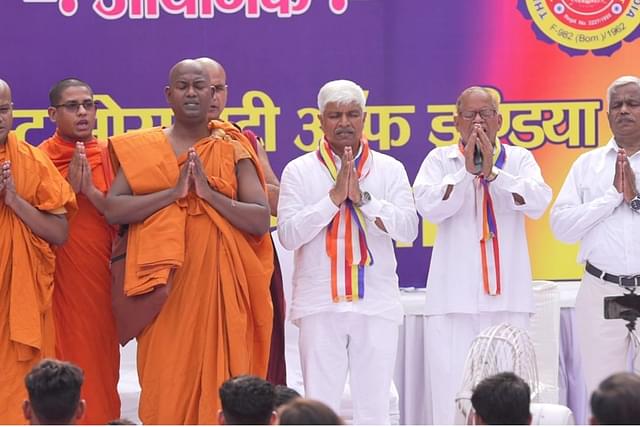 AAP ex-minister Rajendra Pal Guatam onstage at mass religious conversion event
Snapshot
A successful struggle for social, economic, and spiritual justice can take place well within the context of Hindu society.
October of 2022 saw two important but disturbing events.
The first one was in New Delhi, where thousands of Dalits embraced Buddhism and a second-generation, distant relative of Dr Ambedkar attacked Hindu Gods and Goddesses from the event's stage.
Then, in Karnataka, three leaders from the SC community threw pictures of Hindu Gods and Goddesses into a river. The video of their act went viral on social media.
Unlike the traditional Buddhism, the 'Navayana' Buddhism of Dr. Ambedkar in its very vows has, what appears to be, a repulsion for Hindu Gods and Goddesses.
Any Hindu hearing the vows is bound to feel hurt.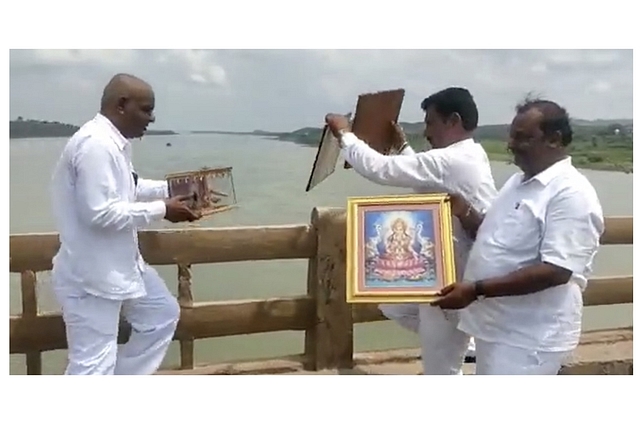 In fact, the vows were designed to hurt Hindus.
Dr. Ambedkar had a justification for it.
He had repeatedly spoken about the need to reform Hindu society in a radical way.
Hindu society was (and is) surrounded by aggressively destructive forces. Hindus in vast regions that would soon become Pakistan were facing a definite Holocaust and extinction.
Yet, traditional Hindu leaders, who then had much more influence on Hindu society than they have now, were fighting tooth and nail the reforms that affirmed human dignity of the Scheduled Community Hindus.
In that context, Dr. Ambedkar had the right to offend Hindus. It was a Dharmic right.
But Hindu society has and had been reforming.
The Hindutva movement, particularly, has been able to take forward the fundamental reforms desired by Dr. Ambedkar in an unprecedented way.
Priests from the Scheduled Communities are today a reality. The RSS has contributed immensely to this social change. The toil of decades and the dedicated lives of seers of the Sangh like Dattopant Thengadi and activist-scholars like Ramesh Patange have brought perceivable changes.
Dr. Ambedkar knew that Hindu Dharma alone had the spiritual basis of democracy at its core, in the form of Upanishadic Mahavakyas.
Yet, Hindus did not derive the needed strength and courage to fight social stagnation from these Mahavakyas. A vast section of the Hindu population was oppressed by their own brethren who in turn were under colonial oppression of aliens.
Dr. Ambedkar realised that the Hindus oppressed by fellow Hindus in the name of Dharma, which was in fact pseudo-Dharma, needed a transformational alleviation – both collective and individualistic.
A catharsis was needed for the Hindus oppressed and exploited by fellow Hindus and it was a religious transformation alone that could do that. Dr. Ambedkar understood this fundamental truth.
And at a time when people were searching for 'secular' solutions, Dr. Ambedkar alone opted for a Dharmic resolution.
Given the scholar that he was, he would have known that Buddhism had not necessarily distinguished itself when it came to social justice.
Burakumin, the untouchable communities of Japan, were never a problem for Buddhism, including for the global spiritual fad, Zen Buddhism.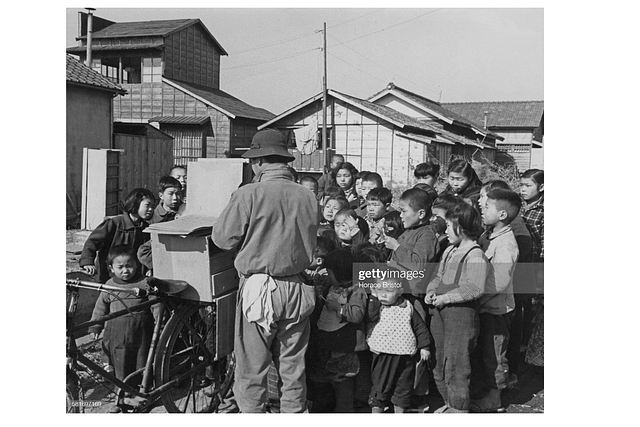 Dr. Ambedkar knew one should not essentialise a civilisation or religion with negative elements in it. But in the case of Hindu Dharma its traditional leaders and colonial vested interests had come together to essentialise Hinduism with social stagnation.
Simultaneously, he saw reformers like Veer Savarkar struggle against such well positioned, powerful orthodoxy.
Dr. Bhimrao Ramji Ambedkar, the Bodhisattva, chose Buddha Dharma. And he designed the 23 vows such that the Hindu society understands the pain and suffering of those who were taking refuge in Buddha.
This is the historical, social, and spiritual context of the vows.
Today, the RSS is working to make these vows irrelevant.
There are many Sampradayas which have statements which can hurt other Sampradayas. They may be in the form of Puranic stories or hymns. But they have mostly lost their offending-potential (except for a Sampradaya fundamentalist fringe) because the society has moved on.
The spiritual strength of the Hindu society to deal with Sampradaya-bheda has increased.
Adi Shankara in his celebrated and otherwise brilliant commentary on Brahma Sutra could have remarked that the Shudras were akin to mobile funeral grounds.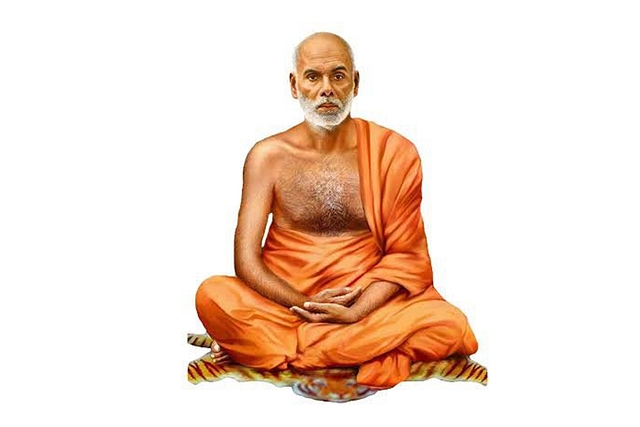 Sri Narayana Guru, however, took the same Sankara Vedanta and created a great social renaissance.
In fact, between this single line in his commentary on Brahma Sutra and his falling at the feet of Chandala of Kasi, it is the latter that defines Adi Shankara Bhagvat Pada, not the former.
But when a present-day Shankaracharya tries to justify untouchability, he not only negates the civilisational intelligence of Hindu Rashtra but also justifies the Navayana vows.
The Dharmic and civilisational natural selection of India knows what to filter out and how to dilute and make irrelevant that which offends and begets antipathy. It has happened to all great seers of India, whether it is Adi Shankara or Swami Dayananda Saraswati.
The Navayana vows will also be subjected to the same Dharmic civilisational natural selection.
The problem is time and external factors.
Hindu society is running out of time and 'Breaking India' forces are working overtime.
As early as 2000, Sanal Edamaruku, an uncompromising rationalist, not at all sympathetic to Hindutva, pointed out how the transnational evangelical organisations had started using Navayana as a first-step towards Christian evangelism.
Theo-colonialist forces of all sorts—from Marxism and Islamism, both of which Dr. Ambedkar rejected and considered as injurious to national health—have started using the Navayana vows to further merely the hatred in it.
Taken out of the historical context and the grandeur of the life and values of Bodhisattva Ambedkar, the vows are nothing but hatred towards Hinduism.
That is destructive to the very vision of Dr. Ambedkar, who considered Swami Vivekananda as the greatest personality whom India had produced in the previous two centuries.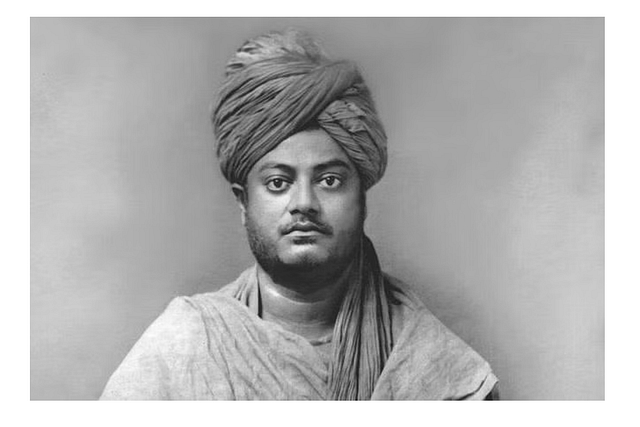 In this situation, Hindus, particularly Hindutva-conscious Hindus, do not have the luxury of waiting for the time to take the sting of hatred out of the vows of Navayana.
So, what should we do?
We have to change the environment faster and for the better towards social justice and social harmony.
We have to prove that the fight for social justice and achievement of social harmony can happen well within the cultural and spiritual context of Hindu society.
Like a gene becomes powerful or becomes extinct with altered selection pressures in a changed bio-environment, the same way a memetic complex becomes powerful or loses its relevance with altered selection pressures in a changed social environment.
By making the inter-community relations non-abusive, more egalitarian and more porous for genetic and cultural flow, we can make the offensive core of Navayana irrelevant.
On the other hand, the exponents of Navayana will also do well to understand the spirit of Navayana, rather than cling on to the peripheral non-vitals.
Attacking Hindu Gods and Goddesses was for Bodhisattva Ambedkar a provocation – a challenge to the conscience of Hindus. It is not absolute. If it is an absolute then it is hatred. And of all persons a Bodhisattva, however harsh he is to the context for the good of all, can never be given to hatred.
To make the aversion in the vows an absolute is to be a fundamentalist of hatred and that is against the core spiritual democratic values of Dr. Ambedkar.
Dr. Ambedkar's close assistant had documented the fact that despite his conversion to very non-theistic Buddhism, even moments before his Parinirvana, Dr. Ambedkar was humming the hymns of Kabir - the Bhakti saint whose lineage comes from Sri Ramanuja.
Dr. Ambedkar never threw away the religion he was born into, despite his conversion. Bhakti, a strong non-Buddhist element, ever floated like a diya in the river of his consciousness till the very end.
Navayana vows should be thus located well within the Samanvaya context of Hindu Rashtra.
Such contextualising is not a mere intellectual exercise. It is accelerating the process the Hindu society healing its wounds; not merely economic and political, as done through reservation which is the important first step, but also emotional and spiritual which is the ultimate goal.
And that can be done only through exercising collectively and individually a strong sense of spiritual justice - a core dimension of Dharma Sanatana.
Get Swarajya in your inbox everyday. Subscribe here.
An Appeal...
Dear Reader,
As you are no doubt aware, Swarajya is a media product that is directly dependent on support from its readers in the form of subscriptions. We do not have the muscle and backing of a large media conglomerate nor are we playing for the large advertisement sweep-stake.
Our business model is you and your subscription. And in challenging times like these, we need your support now more than ever.
We deliver over 10 - 15 high quality articles with expert insights and views. From 7AM in the morning to 10PM late night we operate to ensure you, the reader, get to see what is just right.
Becoming a Patron or a subscriber for as little as Rs 1200/year is the best way you can support our efforts.
Become A Patron
Become A Subscriber