At Jagadamba Camp, a "jhuggi jhopri" cluster in Delhi, a 30-something woman, Shanti, has been suffering for over a year now. Her two kids were down with Malaria last year and they live in constant fear of the disease returning.
"We are suffering because of the government's utter negligence. I have been living here for 10 years now and I have not seen a single health officer come to inspect the conditions here. People keep coolers, but no one cleans them," Shanti laments.
Residents at the camp claim that no fogging has been done at this place yet. The problem for people like Shanti and others is that the story of the spread of vector-borne diseases recurs every year.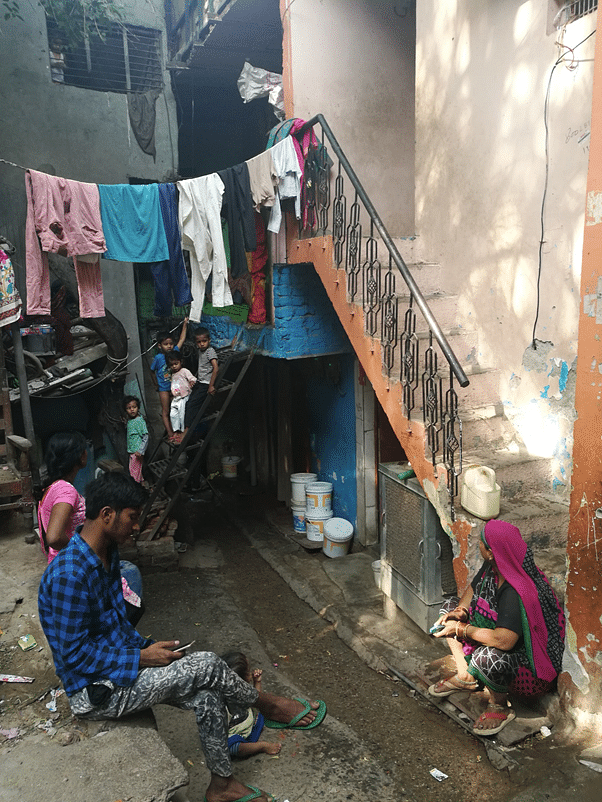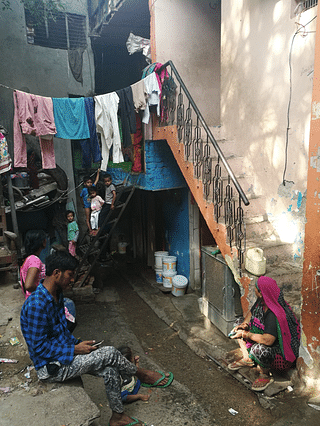 Most of the residents at Jagadamba camp use community cab to fill drinking water which is stored for days outside their homes. They say they don't have any option but to store water like this.
At nearby Aadarsh Hospital, in the vicinity of the camp, administrative staff, speaking on the condition of anonymity, say that every summer in May and June, there is a sudden spike in vector-borne diseases. This year, however, complaints have started pouring in from April itself.
The hospital, on an average, receives 10-12 patients suffering from dengue and a similar number from Malaria every year. According to the hospital, the only way to control such diseases is to keep the surroundings clean.
At Alipur in north-west Delhi, municipal cleaners have not showed up for weeks. As a result, the entire neighbourhood has been stinking with garbage bins overflowing. Such unhygienic conditions lead to the breeding of mosquitoes and makes it nearly impossible for people to venture out in the evening.
Says Tushar, a resident: "We hardly see any cleaning or fumigation workers here. After 5 or 6 pm, the area is swarmed with mosquitoes and we can't even think of going out to play or for a walk."
For those in Alipur, problems arose when municipal sanitation workers went on a strike over payments. The workers even dumped tonnes of garbage on the streets, which, mixed with rainwater, made the situation worse. Fortunately for the residents, the strike has ended and work has resumed.
Every year, thousands suffer from dengue and chikungunya in Delhi, with a few unfortunate ones losing their lives. A study by the National Institute of Malaria Research shows that almost 40 per cent of the population of New Delhi has been infected by the dengue virus at least once in their lifetime.
In September 2017, there was a 48 per cent jump in vector-borne diseases in New Delhi. Earlier in July last year, a couple of deaths were reported. And early this year, Delhi has recorded 25 dengue and eight chikungunya cases even before the onset of monsoons.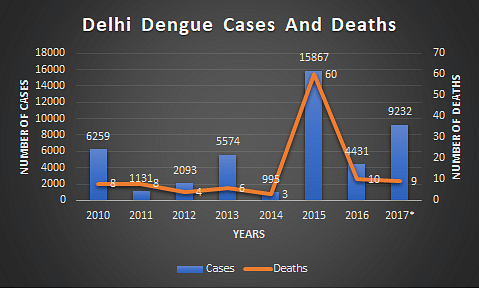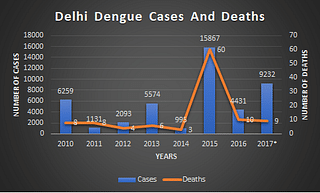 In fact, taking note of the strike by the municipal cleaners, the Delhi High Court pulled up the Delhi administration on 12 April for its "complete insensitivity" in controlling vector-borne diseases. An oral order from a bench comprising acting Chief Justice Gita Mittal and Justice Hari Shankar said: "It is high time that the people responsible for hygiene and clean environment are held responsible for their actions… we see no reason as to why, in the event of death resulting from a vector-borne disease, the persons who are responsible be not charged with Section 269".
If charged under Section 269, a person can get up to six months' imprisonment or/and a fine. Following this, Lieutenant Governor Anil Baijal held a meeting to check the administration's preparedness to fight the menace.
Delhi Municipal Corporation officials, however, claim that domestic breeding checkers have already made 51 lakh visits this year and over 52,000 houses have been sprayed. They have found 2,293 homes violating the norms and 167 cases have been filed – 152 by South Delhi Municipal Corporation, and nine and six by the north and east corporations respectively.
Residents from several localities of Delhi, however, dispute this.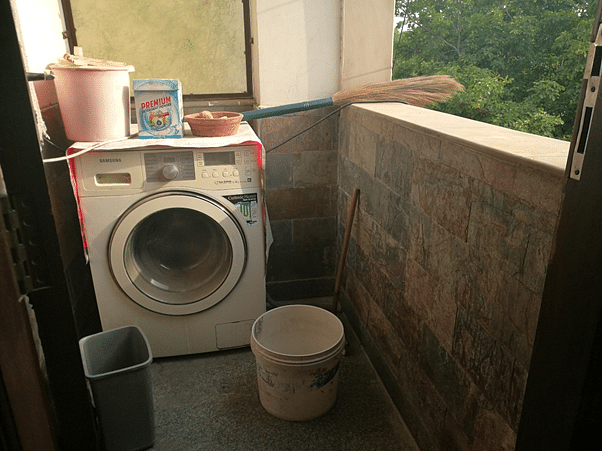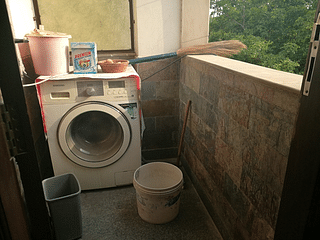 Open vessels and buckets filled with waterare a major source of mosquito breeding but in absence of any awareness andinspection most households continue the careless practise.
Swarajya talked to some people at the upscale Greater Kailash area, who said that the corporation has not done enough to control the problem of mosquitoes.
According to Daya Gupta, a resident of Greater Kailash, even if checkers came to their homes, public spaces remained dirty and were the real breeding spots. Despite repeated attempts, we could not get any comments from the corporation's Health Department or Delhi state government's spokesperson on the matter.
One of the reasons for vector-borne diseases to rise during Delhi's short spring season is that temperatures shoot up, bringing the dreaded mosquitoes along. This month, hospitals are packed with patients carrying vector-borne diseases. Apart from the usual Aedes aegypti mosquito, this time Delhi and the National Capital Region are also swarmed with Culex mosquitoes.
This mosquito variant's bite is very painful and it breeds in dirty and stagnant waters. Even though complaints related to this species generally begin during monsoons, recent rains and high temperatures have provided suitable breeding grounds. Lack of sanitation and unhygienic conditions are the main reasons for the spread of these mosquitoes. Water collected in and around households in dishes, pots, and tanks provide an ideal breeding ground for the female mosquito, which can lay up to 300 eggs at a time. These Culex mosquitoes can pass on infections causing high fever, body ache, joint pain, mental fatigue, nausea, and lack of sleep.
The municipal corporations are, however, leaving no stone unturned to fight this menace. As the mosquitoes have become resistant to some of the older chemicals used for fogging, new insecticides – pyri-proxifen and diflybenzuron – are being experimented with. These are colourless, odourless powders that belong to a class of chemicals known as insect growth regulators (IGRs). They work by stopping the larva from maturing into a pupa, and the New Delhi Municipal Corporation and the South Delhi Municipal Corporation have begun using them in recent months in certain areas. One benefit of using these powders over the older varieties is that IGR spreads from one place to another through mosquitoes. When mosquitoes sit on water that has absorbed the insecticide, they carry it to other places.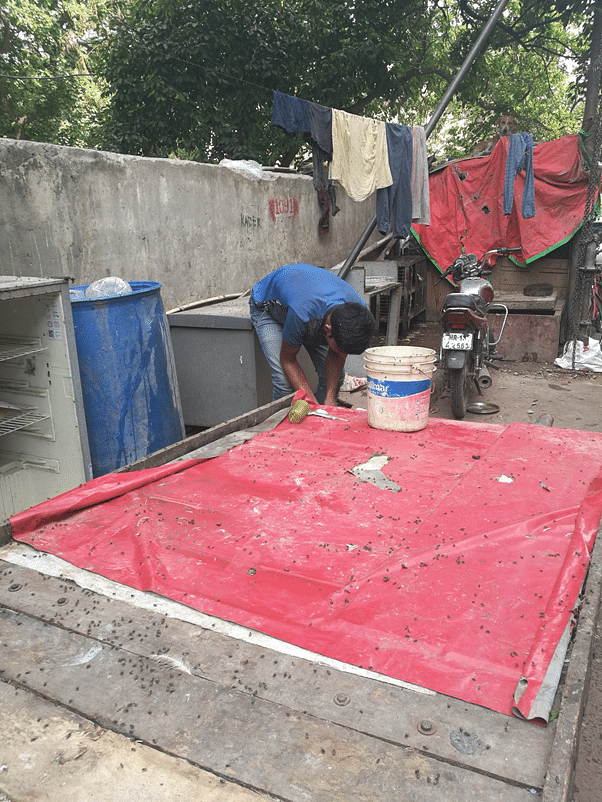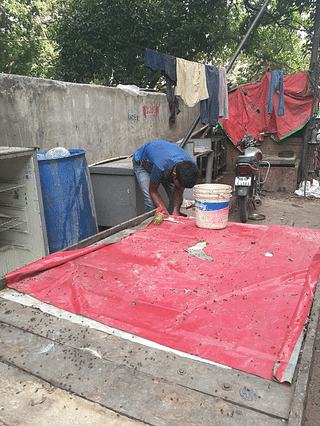 Flies and mosquitos are a common sight atmost open spaces in the city.
In addition, municipalities are also taking up new campaigns to spread awareness among people. In a new experiment, the corporation is relying on school-going children as a primary source of information. The corporation has asked students from all corporation, government, and private schools to assess their homes through homework cards. From April onwards, dengue homework cards are being distributed to over five lakh kids. The information they submit would be treated as primary information and would be then used to take precautionary or corrective steps.
The authorities seem to have woken up. Will their efforts bear fruit? Only time will tell.
(Note: This is an updated version of the article that went up earlier.)