How Bhopal And Indore In Madhya Pradesh Are Being Transformed By Extensive Metro Infrastructure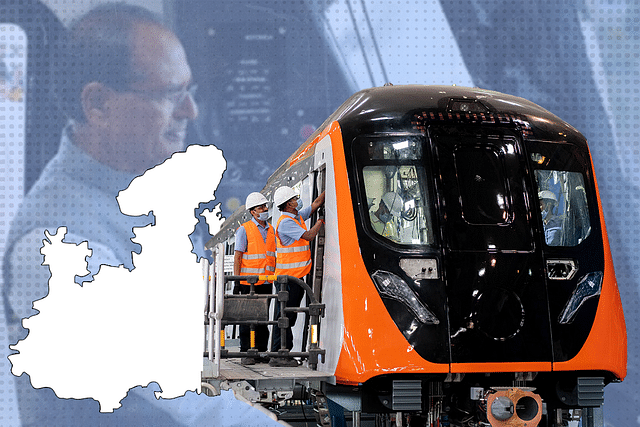 Metros to drive growth in Madhya Pradesh.
Snapshot
The metro train projects in Bhopal and Indore are expected to significantly transform the infrastructure landscape of Madhya Pradesh, paving the way for enhanced economic growth and prosperity.
As metro coaches arrive and construction activities at stations and corridors gain momentum, a sense of excitement fills the air in the two major cities of Madhya Pradesh.
Bhopal and Indore are currently in the midst of significant progress towards establishing their metro systems.
With Madhya Pradesh government's focus on the infrastructure growth of its diverse regions, the introduction of the metro in its largest cities is another step that will open up both direct and indirect employment and economic opportunities for its people.
Over the past decade, the state has undergone a profound transformation in terms of its economic and social landscape.
The state has achieved remarkable economic growth, with an impressive average gross state domestic product (GSDP) growth rate exceeding 9 per cent.
This positive trajectory has been sustained through a decade of stable governance and has been elevated by the creation of a robust support infrastructure.
To facilitate this growth, the government has allocated substantial investments, exceeding $15.4 billion, over the past five years aiming to drive infrastructure and economic progress through innovation.
Among the cities that make up this dynamic state, Bhopal and Indore emerge as two of the most significant ones, each playing a pivotal role in shaping the destiny of not only Madhya Pradesh but also contributing significantly to India as a whole.
Bhopal is the political hub as the administrative capital of Madhya Pradesh, while Indore serves as the state's commercial capital, driving economic growth with its thriving businesses and industries.
A Glance At Madhya Pradesh's Inaugural Metro
To sustain and expedite the envisaged growth, it is imperative for such cities to possess advanced infrastructure facilities.
Infrastructure facilities, such as metro networks, hold strong appeal for businesses and investors. These amenities signify a city's dedication to modernisation, creating an inviting environment for investment and also leading to growth opportunities for its citizens.
The state's leadership has consistently prioritised fostering growth, and this commitment is now progressing in the imminent establishment of the first metro transit systems in Bhopal and Indore.
Currently, Bhopal is grappling with its public transportation options, predominantly relying on buses that cannot adequately serve all areas of the city. A substantial portion of Bhopal's population primarily depends on private vehicles, posing a significant concern for the city's future, especially as it continues to expand.
Likewise, when examining Indore, it becomes evident that the city has experienced rapid growth, resulting in congested roads and limited available land, further exacerbated by increasing land values.
The Madhya Pradesh government, guided by its 2018 Vision, has undertaken a mission to upgrade the quality of the life in its capital city Bhopal and the commercial hub of Indore by providing a highly efficient and comfortable state-of-art urban rail system.
Both the metro rail projects are being administered and managed by Madhya Pradesh Metro Rail Company Limited (MPMRCL), which is a 50:50 joint venture between the Centre and the state government.
The maps and tables below give an overview of the overall metro networks that are underway in both the cities.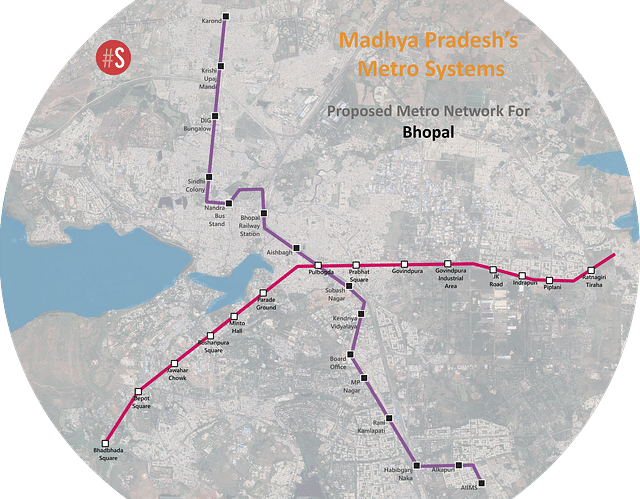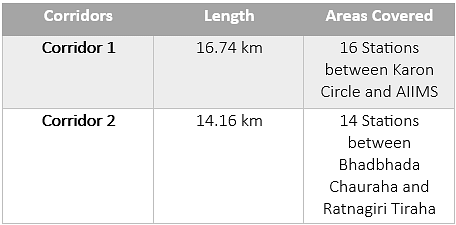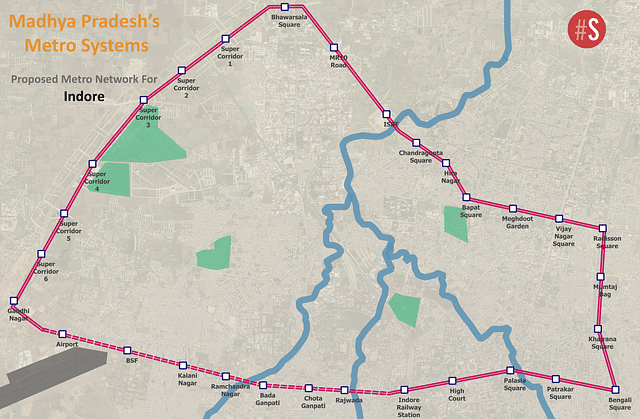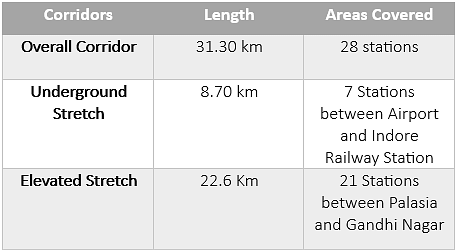 How Are The Advanced Networks Taking Shape
After nearly five years since the approval of the metro rail project in the two cities by the Union government, the trial run for both metro rail systems is scheduled to kick off in September this year. Full-scale operations are anticipated to begin in April or May of the following year.
This announcement was made by Madhya Pradesh Chief Minister Shivraj Singh Chouhan on 26 August 2023 in Bhopal, where he unveiled the prototype of the first train for the Bhopal and Indore metro projects.
Chief Minister Chouhan emphasised the significance of the metro in today's context, highlighting its ability to save travel time and provide a comfortable commuting experience.

In July 2022, the MPMRCL awarded a comprehensive contract to Alstom to design, construct, and deliver 52 standard gauge 'Movia' metro passenger trainsets.
Aligning with the 'Make in India' campaign, the trainsets are indigenously manufactured at Alstom's advanced rolling stock manufacturing facility in Savli, Gujarat,
Earlier this month, Alstom achieved a significant milestone by delivering the first trainset for the Bhopal-Indore metro project to the MPMRCL.
Completed in a record time of fourteen and a half months from the 'notice to proceed' (NTP), it will soon be put into service in Indore. The second trainset, expected to be delivered by 20 September 2023, will be deployed in Bhopal.
Both Bhopal and Indore metros will initially have three metro coaches forming a single train, with a peak hour frequency of two minutes. The coaches are wide enough for an estimated seating capacity of 50 passengers and a standing capacity of 300 passengers.
Metro's Key Role In Bhopal's Mobility Transition
As the capital city's landscape displays promising growth potential, an advanced transit network introduced at this juncture would serve as a crucial backbone for meeting the city's present and future mobility needs.
A snapshot of the mobility pattern of the city, close to 50 per cent of the city's population rely on private vehicles, including two wheelers and four wheelers.
Only about 12-15 per cent get around Bhopal in buses, while nearly 30 per cent are using walking and non-motorised modes (NMT) for their daily commute.
Evidently, the frequency of the bus transit system alone may not meet the growing demands and anticipated expansion of the city.
Moreover, residents of Bhopal express their dependence on private vehicles, and this culture only seems to be increasing, adding to the risk of road congestion in the coming years.
Yogesh Badgaiyan, a Bhopal citizen working in the development sector, told Swarajya that he is looking at the metro through the lens of mobility transition — an attempt to reduce prevalent dependency on private vehicles with the convenience offered by the metro.
Acknowledging that the initial stages of the metro system may not completely reflect its potential and cultural acceptance, he anticipates positive changes with the metro system considering the future growth of the city.
At present, as part of the government's initiatives, a prototype of the metro car was unveiled at the Smart City Park in Bhopal on 26 August 2023 by Chief Minister Chouhan.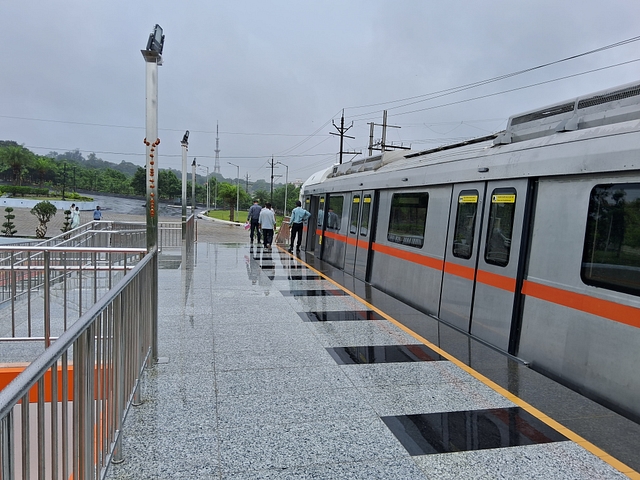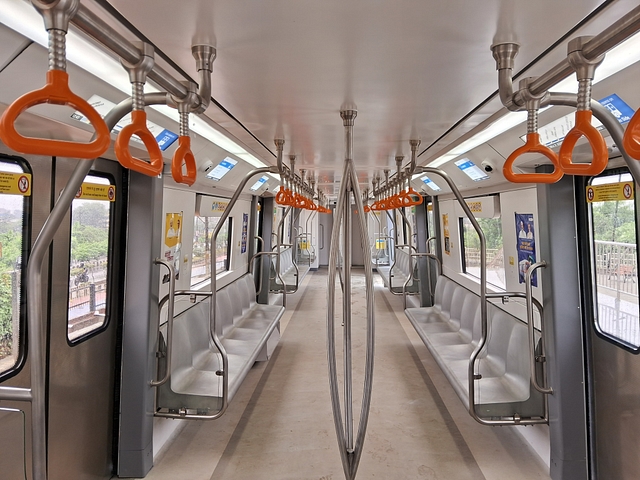 This exhibit has been steadily attracting residents, serving as a place to gauge the public mood about the upcoming metro.
Among the visitors were Mohammad Salman and Sanjay Mishra, along with their group of friends. These young individuals, who have grown up in the city, currently work in various sectors, including the police department and government jobs, while others are preparing to join private companies.
For this group, this development signifies a fresh transit experience in their city.
Discussing the connectivity of the currently sanctioned corridor, Salman told Swarajya, "This route is going to be beneficial as it will provide improved access to areas such as MP Nagar, Rani Kamlapati (with railway station integration), and the surrounding regions, which house numerous public and government offices."
He believes that once operational, it will certainly benefit him and a large number of the city's youth who regularly travel to these areas for work and other necessities.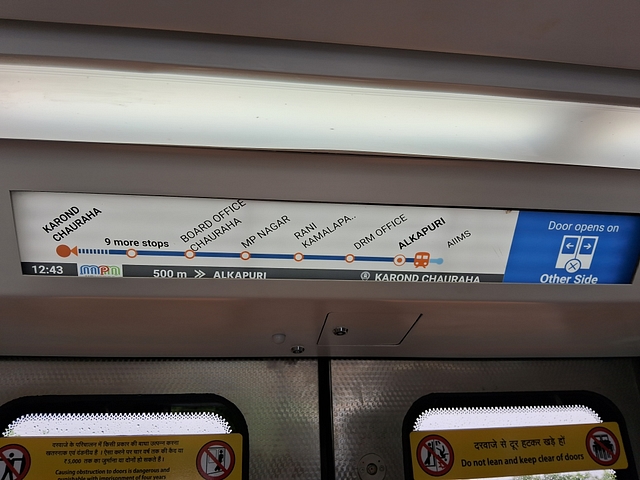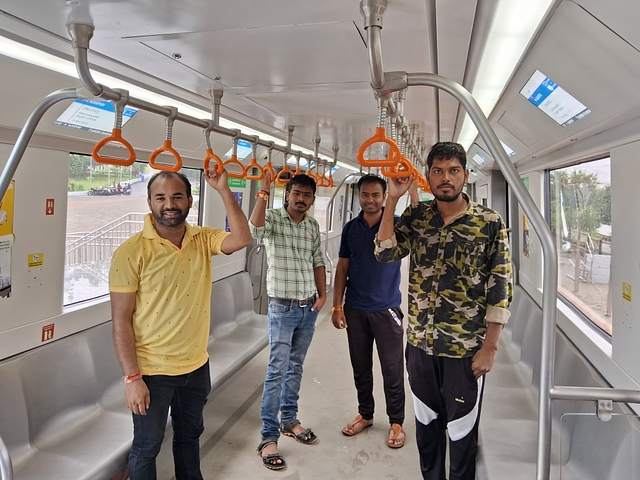 Furthermore, experts in transport planning and urban development also offered their insights on the forthcoming infrastructure project.
Professor Rahul Tiwari, from Department of Architecture and Planning, Maulana Azad National Institute of Technology (MANIT) Bhopal, views this as a visionary step that the state has taken which will also serve as a catalyst for economic development and the city's real estate sector.
He welcomes the overall metro masterplan as a comprehensive approach for the city, which spans an impressive 110 km.
Meanwhile, in the first phase, the trial run on 5-km sanctioned corridor between AIIMS and Subhash Nagar is expected to start by September this year.
On the sanctioned corridor, he said, "The selected corridor, though relatively short in length, is an ideal starting point. It covers the key areas that includes the commercial, institutional and government centres, along with the densely populated residential regions."
This includes several regions such as MP Nagar, Board Office, Habibganj, DB Mall, that are home to commercial centres, government office, and institutions and also see a large footfall from residential areas, such as AIIMS, Saket Nagar, Shivaji Nagar, Malviya Nagar and Ganesh Nagar.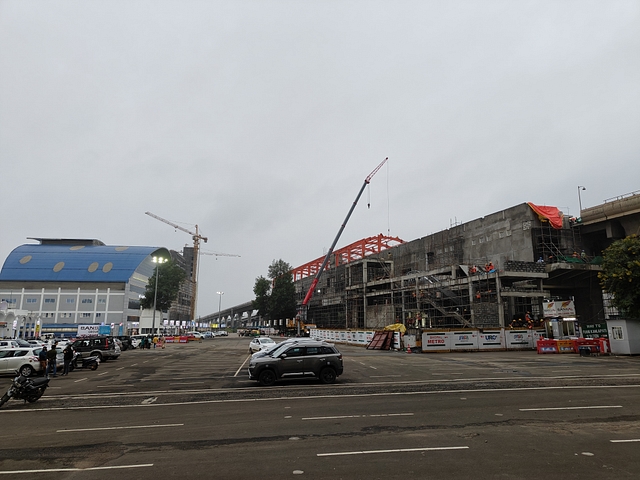 Looking ahead at the metro's future, he points out that the state's challenge will be building a passenger base until the network expands.
Analysing the city's commuting patterns, he notes that trips tend to be relatively short, and persuading people to switch from private vehicles to public transit may be a compelling task.
To address this, he suggests, "A holistic approach that includes transit-oriented development around metro corridors, and the government should aim to bring more residents closer to the metro system for a successful mobility transformation."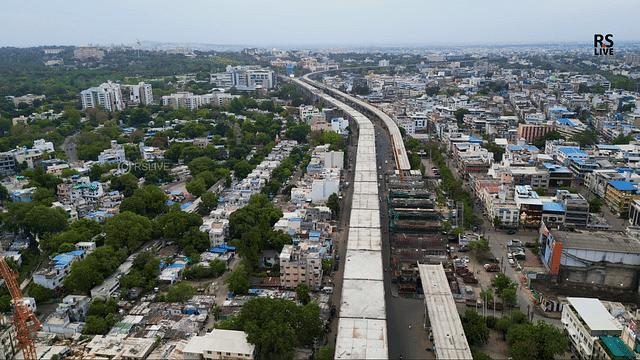 Metro Utilisation Aligns With Indore's Diversity
Further, experts are optimistic about the success and utilisation of the Indore metro due to the city's diverse characteristics, making it a more culturally acceptable transition compared to Bhopal.
Indore, serving as the commercial capital, has experienced remarkable industrial expansion, with a commitment to delivering comprehensive civic, industrial, and transit infrastructure.
Recent data indicates that the population of Indore has surged to over 30 lakh, from 19.94 lakh, during the 2011 census.
Over the past decade, an analysis of mobility patterns reveals that almost half of the city's commuting is conducted using private vehicles, while public transport accounts for approximately 20 per cent of transit options.
Both the state government and the city administration recognise the urgent intervention for enhanced transit infrastructure to address the growth, given the emerging challenges of congestion and the prevailing dominance of traditional transportation modes.
Further, in line with its vision of becoming a 24x7 city, the metro system will occupy a central position in supporting the city's growth.
With these factors in mind, there was an immediate need to upgrade urban mobility, improving efficiency, incorporating technology, and addressing city concerns effectively.
Efforts are underway to open around 6 km stretch from Gandhi Nagar to Super Corridor 03 as the priority corridor, with trial run starting by September 2023.
Arihant Bajaj, an architect from Indore, underscores the city's rapid growth over the past decade, and the commuting challenges it has brought forward, while speaking with Swarajya.
Working away from the city, he anticipates that the metro connectivity will help his commuting experience, replacing the current struggle through traffic with an accessible metro system, while certainly benefitting many others in the area as well.
Looking at further expansions, the proposed metro network in the city is set to link numerous commercial centres, including Vijaynagar Square, Meghdoot Garden, and emerging hubs like Bhawarsala Square.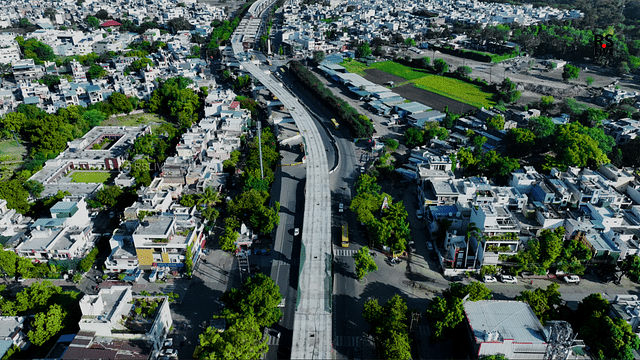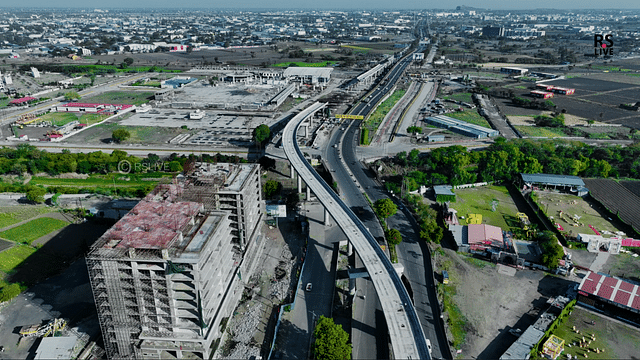 Likewise, the vicinity of Radisson Square has witnessed substantial residential expansion in recent years, and the transit system intends to serve a sizable population in these areas.
The metro system also extends into the historic neighbourhoods of Rajwada, Chota Ganpati and Bada Ganpati, offering a continuous circular connection that unifies both established and emerging areas with seamless connectivity.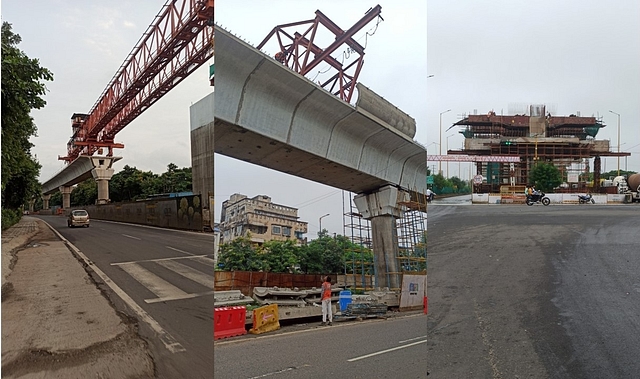 While recognising the importance of advanced infrastructure in tandem with the city's growing population and economic stature, people in the city also emphasised the necessity for infrastructure to be adaptable and elastic in its gradual expansion, while citing examples of failed metro projects in other places.
As a small segment of the metro project is commencing now, people suggest that planning should focus on increasing ridership and usage in subsequent phases.
Only when metro ridership rises significantly can it effectively support ancillary infrastructure such as last-mile connections, metro operations, maintenance, and stimulate surrounding developments in both cities.
Get Swarajya in your inbox everyday. Subscribe here.
An Appeal...
Dear Reader,
As you are no doubt aware, Swarajya is a media product that is directly dependent on support from its readers in the form of subscriptions. We do not have the muscle and backing of a large media conglomerate nor are we playing for the large advertisement sweep-stake.
Our business model is you and your subscription. And in challenging times like these, we need your support now more than ever.
We deliver over 10 - 15 high quality articles with expert insights and views. From 7AM in the morning to 10PM late night we operate to ensure you, the reader, get to see what is just right.
Becoming a Patron or a subscriber for as little as Rs 1200/year is the best way you can support our efforts.
Become A Patron
Become A Subscriber