From Lucknow airport, Google shows that it would take about three hours to reach Neemgaon area in Lakhimpur district. As per local reports available online, an 18-year-old woman was raped and killed here in August.
Taking cues from villagers on the way, I reach my destination in about four hours.
Naina (name changed) lived in Dhawanpur village of Behjam block in Uttar Pradesh's Lakhimpur Kheri district, which was designated as a minority-concentrated district after the 2001 census.
Naina's body – throat slit and leg disfigured – was found on the morning of 25 August in a field just outside the village. The police arrested a man named Mohammed Dilshad from the adjoining Behjam village on charges of rape and murder.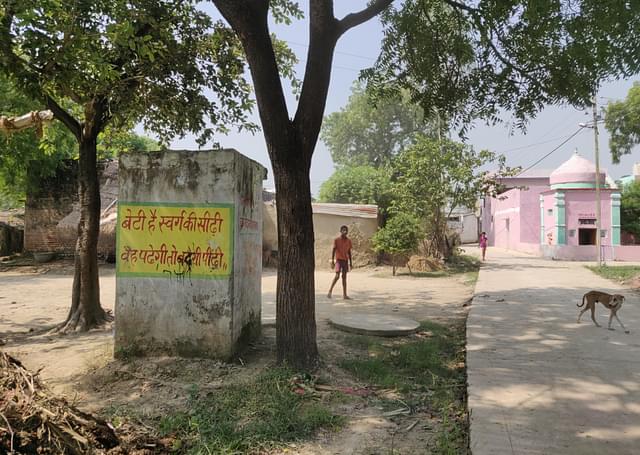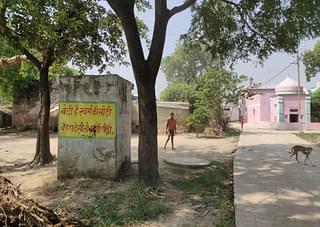 Near the entrance to Dhanwanpur village
A resident, Guddu Kumar, takes me to her house. Naina's mother, Anita, brings some plastic chairs and takes a seat. Before I even ask anything, she says, 'Nyaya nahi mila [we have not got justice]."
Her husband Chitra Kumar joins shortly. "The police have arrested only one man even though we have been repeatedly saying that it cannot be the job of one person," he says.
Chitra Kumar's nephew, Shivam Bharti, shows some photographs in his phone. The woman's body is lying face-first in the field, her legs unnaturally stretched out. One leg looks badly disfigured. Her face is not visible, but Chitra Kumar says her throat was "seventy percent" slit.
"Itni kamzor nahi thi wo ki ek aadmi aisa kar de [She was not so weak that one man could do this to her]," he says.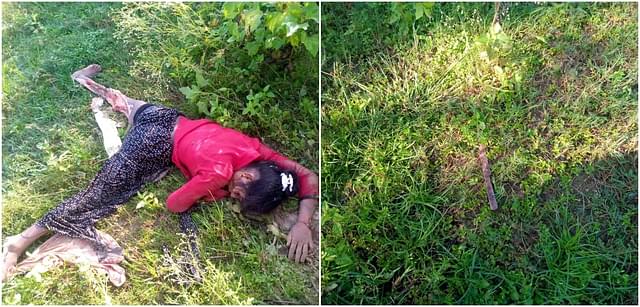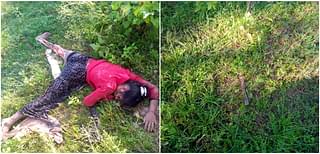 The family belongs to Dhobi caste.
Dhobis and Pasis, both Scheduled Castes, form about 70 percent of the village population of around 1100 people. The rest are Thakurs, Telis and Lohars. Two families are Brahmins. The village has no Muslims.
Village Behjam, where Dilshad lived, has a substantial Muslim population, but is also SC-dominated, informs Guddu.
On the morning of 24 August, Naina left for her school. Four days before, she had enrolled in Class 10. On the fateful day, she planned to fill a form for government financial aid. She carried her mobile phone along, as usual.
"Around 1 pm, I asked somebody to dial her number. I heard a full ring, but she did not pick up," Anita recalls. "When it repeatedly happened, I asked someone to inform my husband who was in the field."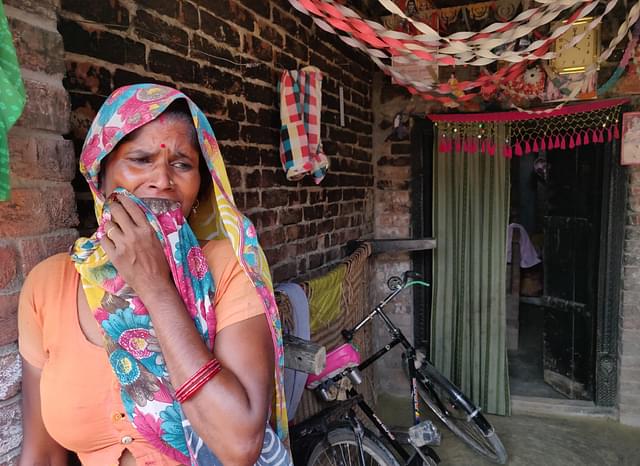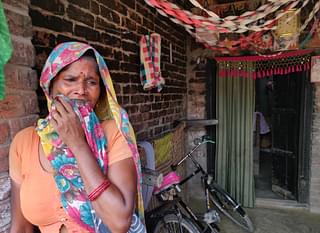 Chitra Kumar picked up his cycle and went looking for his daughter. More men joined him. In the evening, they went to Neemgaon police station and informed the police. He says the police tried to track her number, and sent some cops to look for her.
Hardly anyone in this small village slept that night. Chitra Kumar, along with some men, went out even in dead of the night at 3 am to search for Naina. She was eventually found around 6:30 am, when a resident came to his house to deliver the bad news.
Both the parents say they did not suspect Dilshad. Or anybody else. The police arrested Dilshad based on call data.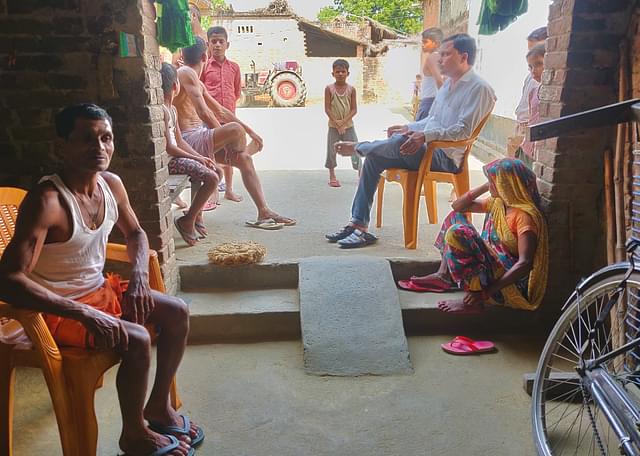 On the chair (in white vest) is Chitra Kumar. On the floor is his wife Anita
After making the arrest, the police told the media that Dilshad had been pressuring Naina to marry him. When he learnt that she was engaged to marry someone else, he plotted and killed her. The police said that Dilshad had confessed to the crime.
Chitra Kumar says Naina was scheduled to marry in the wedding season in March.
It's not like he did not know about Dilshad. "He is a tailor, who sits just outside the village. It's less than two kilometres from here. My daughter knew him, this much we knew, but he never came to our house," he says.
Anita says her daughter never mentioned to her that Dilshad wanted to marry her. Chitra Kumar says Dilshad never visited him to make a proposal for marriage. Asked if he would have agreed to the proposal, Chitra Kumar says, "No, not at all. That was unacceptable."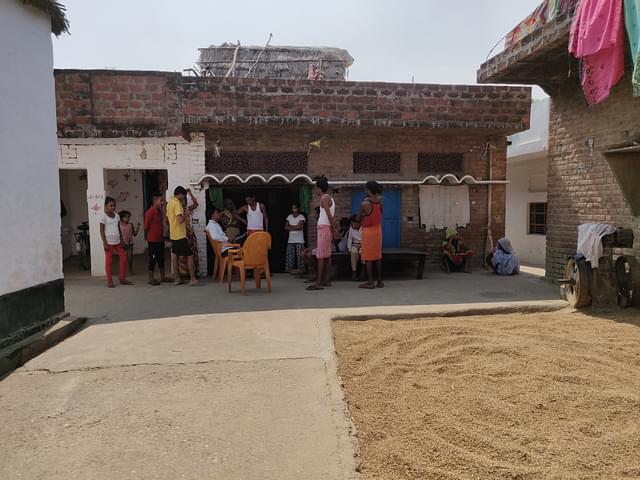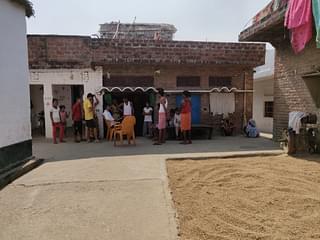 Villagers at Chitra Kumar's house when this correspondent visited
He says the police have mishandled the case. "They arrested Dilshad and kept him in lockup for a night. But they did not even touch him, let alone thrash him to coax more details. Had they done that, he would have revealed other names. We refuse to believe that it was the job of one man," he says.
Villagers nod at this statement. "Yes, one person could not have done that. At the spot where the body was found, there was not even a drop of blood. We are sure that she was killed at some other spot and her body was thrown here," says Guddu.
Chitra Kumar says the police have not recorded his statement at all. "The police are going entirely by what Dilshad told them. We are nowhere part of the probe. Even for the post-mortem report, we had to make several rounds of the police station. I got it only this week," he says.
Villagers say the police have taken bribe and are shielding other accused.


Statement in the FIR registered after the body was found on the morning of 25 August
'If Rahul Gandhi comes, we can get justice'
Naina was the second of the couple's four children – three daughters and a son, who is eight years old and is the youngest. The eldest daughter is married.
Hers was the second case of rape and murder in the district in two weeks. Earlier, a 13-year-old girl, who had gone to a field to answer nature's call, was found dead in Pakariya village. Initial reports said the girl's tongue had been chopped and eyes gouged out. However, police denied the mutilation based on post-mortem report. They arrested one Santosh Yadav and Sanjay Gautam for rape and murder.
Villagers say a large number of reporters working with local TV channels and newspapers came. So did members of almost all political parties including the ruling Bharatiya Janata Party as well as Congress, Samajwadi party, Bahujan Samaj Party, and Azad Samaj Party floated by Bhim Army chief Chandrashekhar Azad 'Raavan'.
As they targetted Uttar Pradesh chief minister Yogi Adityanath for failure to curb law and order, the CM announced a grant of Rs 5 lakh for the family and addition of National Security Act in the case.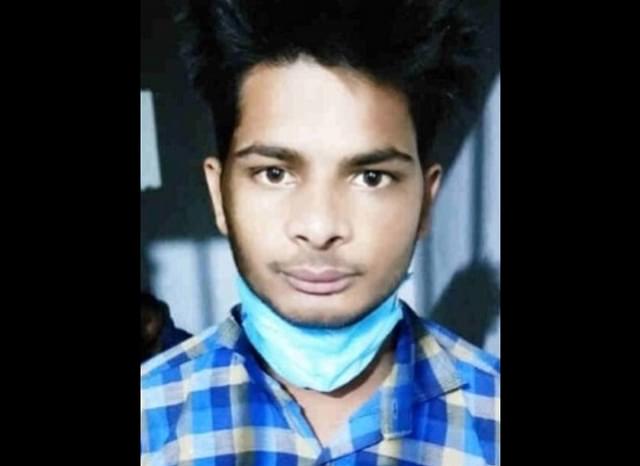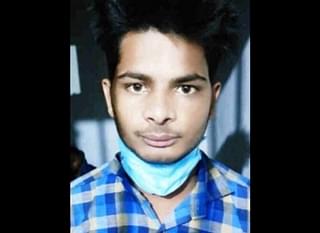 A picture of Dilshad, as released by the police to the media
"Since you have come all the way from Delhi, please take our message to the CM," says Chitra Kumar. "Take back your money. But give us justice. We are not satisfied with the action."
"All political parties visited us. Yet, we got no justice," he says.
When asked about the Hathras case and agitation over it, Chitra Kumar draws a blank. He has not heard of the case, nor do other villagers sitting around him. Only Guddu Kumar does. He says he supports the agitation over the Hathras case, and says that rape and murders of Dalit women are on the rise. Everybody nods. "Rahul Gandhi has visited Hathras," he tells the villagers.
Chitra Kumar's face lights up. "Yes, if Rahul Gandhi comes, we can get justice. He will take our demands to as far as Delhi," he says.
A look at the Twitter timeline of Congress general secretary Priyanka Vadra Gandhi and Chandrashekhar Azad shows tweets related to this case. Chitra Kumar says that when political leaders visited him after the crime, he told all of them that some culprits were being shielded.
Guddu says that just like in Hathras, the Neemgaon police attempted to cremate Naina's body in dead of the night. "From the hospital, They took the body straight to the cremation ground. But we struggled and somehow brought it to the village," he says.
Guddu says that after the incident in their village, two more similar incidents happened in the district. In one, a three-year old Dalit girl was found dead in a field. Her family accused one Lekhram, who had an old enmity with the girl's family, for raping and killing her. Later, reports confirmed rape and Lekhram was arrested.
In the second, a 14-year-old girl was found hanging from a ceiling. A case of rape and murder was registered.
Guddu says that in one of the above cases, the accused is from SC community and in another, the accused is from backward caste category. Villagers say that irrespective of the culprits' identity, the blame of "rising" rape and murders of Dalit girls lies squarely on the police and the "impunity" that the officers are enjoying under the Yogi government.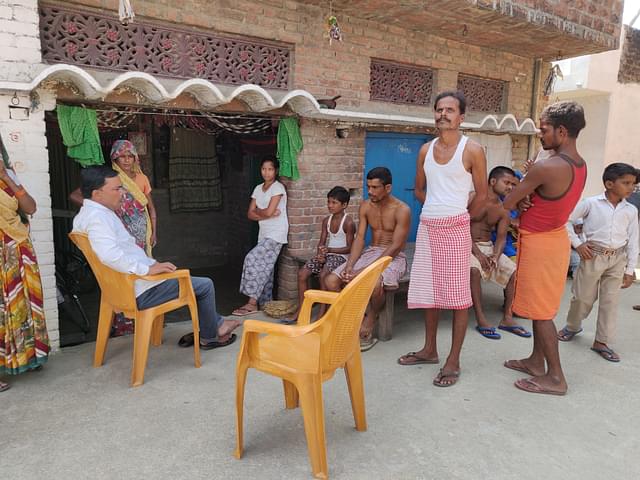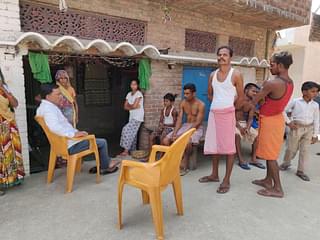 Villagers outside Chitra Kumar's house when this correspondent visited
"It was only under Mayawati's rule that police officers were from Scheduled Castes and we were heard. Now, every new posting is of a Thakur or a Brahmin. Are SC candidates not appearing for interviews at all?" asks a resident. Asked what difference does the caste identity of police officers make, and villagers reply – "a lot".
"People from our own caste listen to us. These people don't. They treat us with contempt," says Guddu.
Fear in the village
Residents say their village has given two women to the Indian Army. However, the recent incidents have instilled such fear in the hearts of girls that young aspirants have stopped going out of the village for running or exercise. "Let alone women, even men aren't going out alone," says Shivam.
Villagers say their area has not seen a rape-and-murder case for several decades. "They are happening only now," says Chitra Kumar.
"Men would fight among each other. But women are being targeted for the first time like this," says Guddu.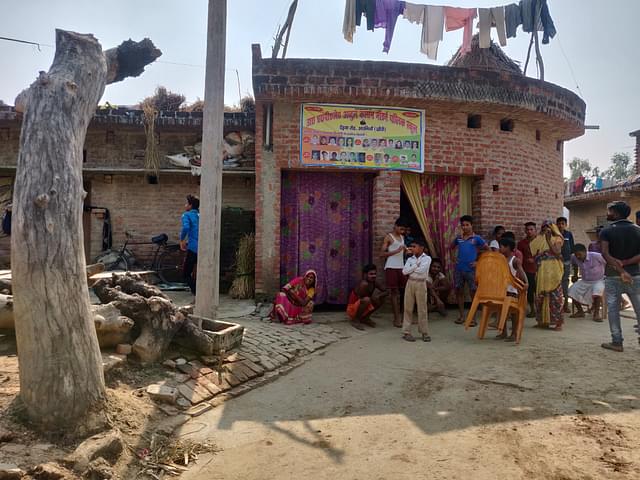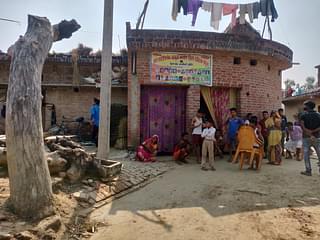 A view of the village 
"Crime has increased a lot under this government. This is all because of police. Now, they think they can get away with anything as they have support of higher-rank officers," says a resident.
Residents say their village has traditionally voted for Mayawati's BSP or Mulayam Singh Yadav's SP. They count Mayawati's government as the best so far.
Asked if they have benefitted from any scheme of the present government, they say have got gas cylinders and toilets. "Those things are good, but not good enough. We would rather have good law and order," says Guddu.
As I prepare to leave, a woman calls from behind, "Our latrines don't have a facility for water. Can you inform the government about it?"r
I reach the tailoring shop where residents said Dilshad worked as a tailor.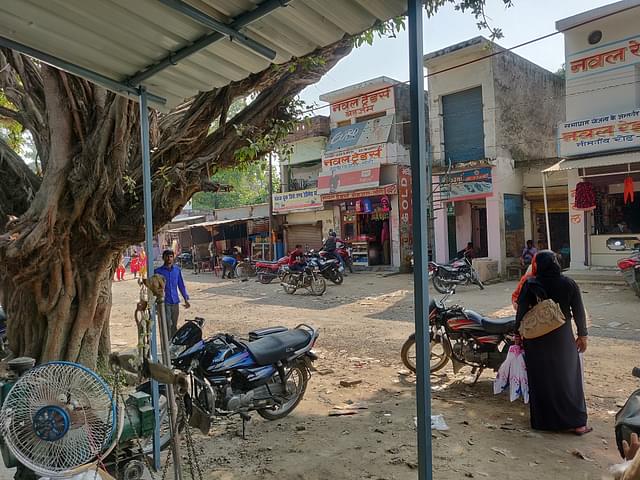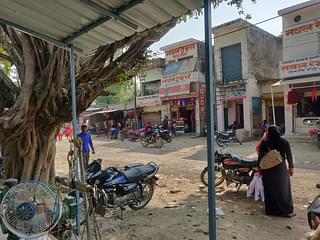 A view of the market in which Dilshad worked as a tailor
Two men, who say they are distant cousins of Dilshad, are hesitant to talk about him. A customer, Mohammed Haneef (name changed), says Dilshad is an orphan who lives with his maternal grandparents in Behjam.
"Yes, we read the reports. We can't really comment on his nature. He was a very quiet person. We don't know whether he was good or bad. Must be bad only, going by what reports say," says Haneef as he prepares to leave, and adds, "Please don't write my name."