Bicentenary Of Birth Of Tamil Saint Sri La Sri Arumuga Navalar: Here's Why You Should Know About Him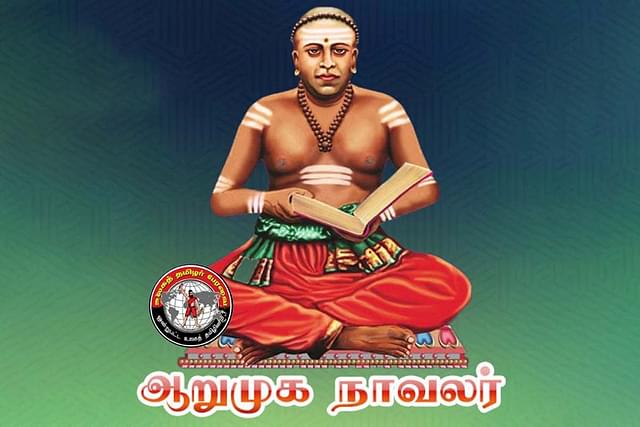 Sri La Sri Arumuga Navalar
Snapshot
One can never exaggerate the vital contribution Navalar made to the protection of Tamil and Vedic Saivism.

Had he been not there, it was a strong possibility that Tamil would have lost all its classic grandeur and would have been reduced to a colonised language of a population mostly converted to Christianity.
Sri La Sri Arumuga Navalar is a name not known much outside Tamil Nadu. Even inside Tamil Nadu, his name is more associated with the controversy he had with Ramalinga Vallalar, the mystic-poet. But for the nineteenth-century Tamil Hindus, particularly Saivite Hindus, he was a protective shield as also the sword of our religion, culture and language.
His memory is venerated today by Vedic Saivites in Tamil Nadu and Sri Lanka as one equivalent to the three chief proponents of Saivism in Tamil and also saint Sekkizhar.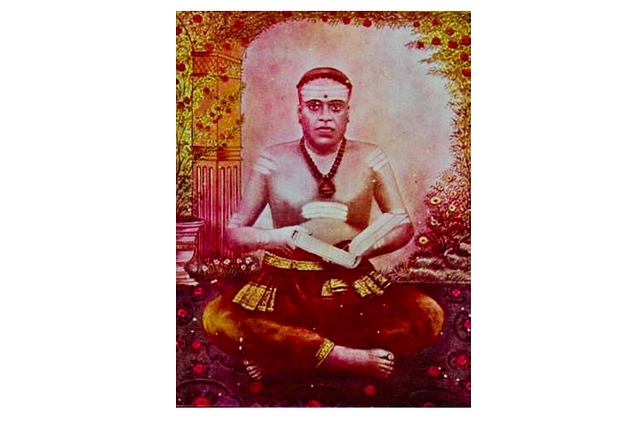 Born in the year 1822 at Nallur, a town famous for its Skanda-Muruga temple in Sri Lanka's Jaffna province, the boy Arumugam lost his father when he was nine-years-old. But the lad, even in his grief, took it upon himself to finish a drama that his father was composing and did it successfully, earning the praise and astonishment of those around.
At that time Christian proselytising was rampant in the region. Missionaries with strong institutional and financial power used to abuse Hinduism in general and in Sri Lankan context, Vedic Saivism in particular. Yet, higher education in colonial Sri Lanka was mostly in the hands of the missionaries who facilitated the proselytising. This pained the boy so much so that at the age of thirteen he composed a verse to Shiva for making an instrument of resistance.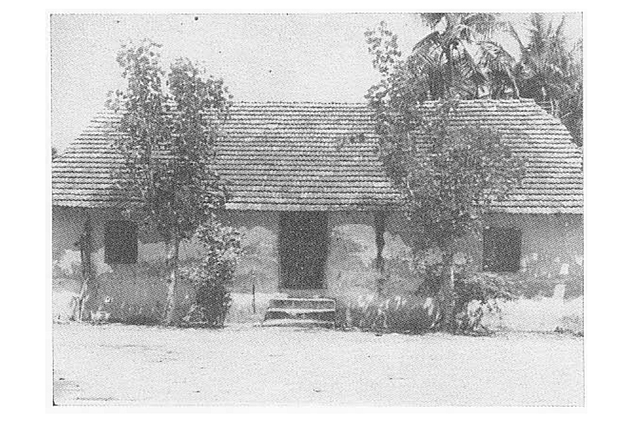 While he was studying in the school run by missionaries, his in-depth Tamil scholarship attracted evangelist Peter Percival (1801-1882), the principal.
He asked Arumuga Navalar to teach him Tamil. Soon, the Bible was translated into Tamil and Navalar's contribution to the project was enormous. When there was a clash between the quality of Bible translation done in Madurai and the one in Jaffna with Navalar's input, the latter was accepted by scholars in Tamil Nadu.
The in-depth study of the Bible was for Navalar an ammunition of immense value as will be seen later.
With his English education, Navalar could have easily obtained an affluent job in any colonial office or missionary educational institutions. But he had already made up his mind. He would strive to stop proselytising and promote the resurgence of Vedic Saiva Dharma in Tamil land. He would do it through education, propaganda and renaissance of Tamil language. By the time he was twenty-two, he had become an expert scholar in Tamil, Sanskrit and English.
Hero of Ghar-Wapsi
The educational institutions of that time also served as effective evangelical grounds. The children came to get education but the environment and instructions slowly made them give up their ancestral faith and accept Christianity. The coercion was invisible but strong.
Thillainatha Pillai and Chinnappa Pillai, who were students at the time Navalar was in the school had not only decided to convert to Christianity but even the date of baptism for both had been fixed. But Navalar explained to them both the greatness of Hindu Dharma in such a way that they not only decided not to get converted but became the students of Navalar.
Thillainatha Pillai later became a tutor in the school ran by Navalar. This was unheard of till then.
Evangelist Percival, who was also the head of the institution,had a talk with Navalar and realised that discretion was the better part of valour when dealing with a personality like Navalar. Once an exasperated Percival placed his hand on Navalar's head and said that one day the very people for whom Navalar was banging his head would break his head.
During this time, Carol Viswanatha Pillai, a prominent Christian scholar and also a graduate (B.A) at that time, engaged in strong debate with Navalar proclaiming the greatness of Christianity. After arguments and counter-arguments, Pillai realised the greatness of Vedic Saivism and the errors of proselytising.
The impact of Navalar was such that not only did Pillai return to the ancestral Dharma but as prayaschita for abusing his ancestral Dharma, he went to Chidambaram temple and voluntarily branded his tongue with golden needle .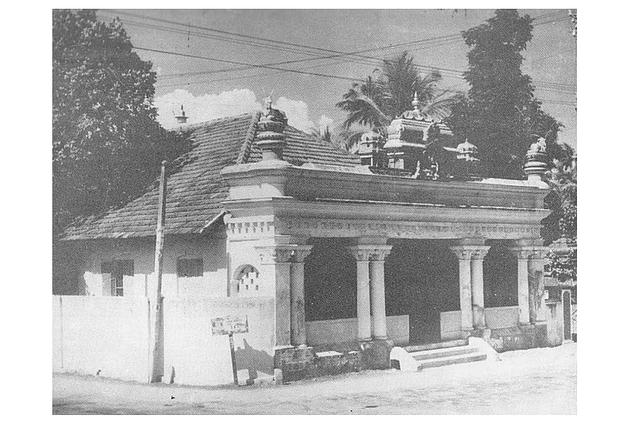 Navalar quit the job from the missionary school and dedicated himself entirely for the Hindu renaissance. His first sermon was made on 31-12-1847 at Vannarpannai Vaideeswaran temple of Sri Lanka. Then, every Friday he would give sermons.
In 1848, nine years before the first War of Indian Independence, Navalar established Saiva-Prakasa Vidyasala.
School and Press for Swadesa dharma
For this, he had to give educational material to the students.
In those days, publishing houses were owned by the British and the missionaries. Further, Tamil language presses suffered from awful number of printing mistakes. At the same time, the manuscripts of old Tamil literature in dry palmyra leaves were getting endangered quickly.
Arumuga Navalar realised the need to have our own press and bring out our literature in print. After a lot of struggles due to financial difficulties and cumbersome colonial bureaucratic hurdles, he established a printing press.
He came to mainland India from Sri Lanka and visited the Saiva Adtheenams. It was at Thiruvavaduthurai that he was given the title Navalar – a great scholar of wonderful tongue. It became his very name.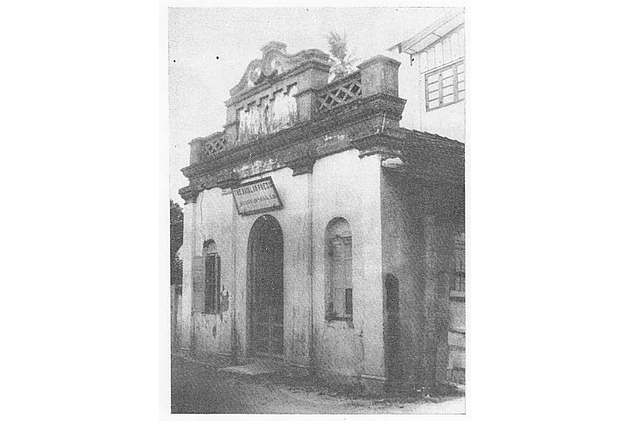 In 1850, Arumuga Navalar established a printing press in Sri Lanka by purchasing a printing machine. He named his publishing house Saiva Vidyanubalana Yantra Salai. Now he could compare various manuscripts of Tamil literature and publish critical editions of literary classics mainly meant for cultural and spiritual education of his students.
He also published highly knowledgeable tracts which countered missionary anti-Hindu propaganda. The same year he also could get a building for his Saiva Prakasa Vidyasala.
In 1851, he appealed to the colonial government to aid his educational institution the way government aided the missionary schools. But his request was rejected.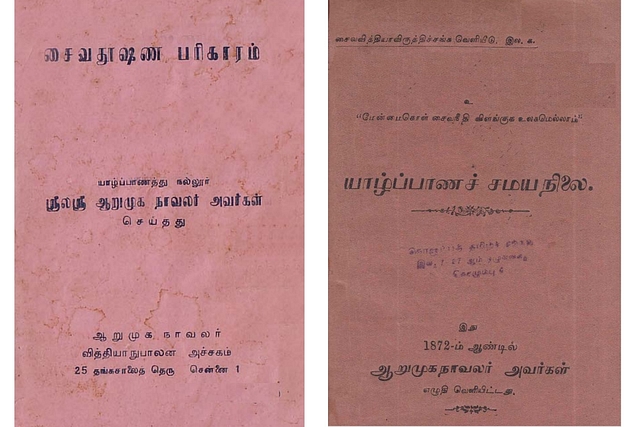 Between 1853 to '54. he published two important works – one giving a rebuttal to missionary attacks on Subramanya temple at Nallur and another was a classic rebuttal to the abuse of Saivism by the missionaries- Saiva Thushana Parikaram. The second book is even to this day hailed as a classic.
Here, Navalar used mainly the Hebrew Bible part of the Christian sacred book and pointed out that all the fallacies—mostly based on temple rituals —could also be seen in Hebrew religion. He pointed out that while Saiva Dharma consciously realises the real nature of Shiva as an all-pervading principle with its own dynamics, the missionary religion lacked such understanding.
The knowledge he gained during the Bible translation came in handy for a scholarly study of the Christian religion. In fact, this could be considered as the first comparative religious critique of Christian religion from the Hindu side.
It is of interest to note that Navalar did not take the easy and more tempting but fallacious route of comparing the mythological absurdities of the other religion. He understood the role of mythology and unlike missionaries who always attacked the Hindu Puranas, Navalar showed magnanimous empathy while serving a theological fatal blow to evangelical enterprise.
Navalar brought out ancient Tamil classics as well as the vast mystic devotional literature of Tamil which was mostly in palm manuscripts. He also took extraordinary care to eliminate errors from the manuscript which were frustratingly abundant. He employed the students to find the errors. For every error discovered in the manuscript, the student would earn a quarter paise which was then a decent money.
Apart from texts like Aathichudi, Kontraiventhan which were the traditional educational texts for children's education he also brought out Nikandu and a critical edition of Thirukural.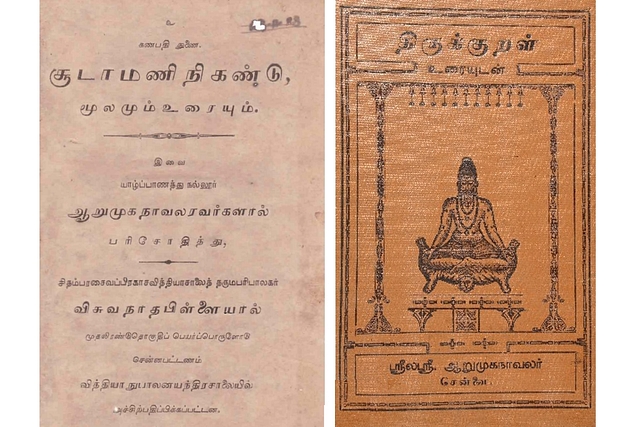 One can never exaggerate the vital contribution Navalar made to the protection of Tamil and Vedic Saivism. Had he been not there, it was a strong possibility that Tamil would have lost all its classic grandeur and would have been reduced to a completely colonised language of a population mostly converted to Christianity.
Si.Vai.Damodaram Pillai, another pioneer in Tamil publishing movement rightly said of Navalar that had he been not there 'where would have been in Tamil Nadu Tamizh, where would have been the Sruthis; where would have been Puranas and where would have been those who preach all these to people.'
He could also be considered as the father of the modern Tamil prose. He published Periya Puranam and Sri Kantha Puranam in prose form. His chosen style of communication was to write in the form of questions and answers. He wrote Saivite catechism, basic Tamil grammar and children's lessons for elementary schools.
The lessons for the children (Bala paadam) became quite famous and remained the most followed template throughout Tamil Nadu. It contained moral lessons, stories, verses, geography, basic hygiene, manners, knowledge of constellations, etc.
In his 1858 visit to India, he moved his press to Chennai. Being established at Chennai enabled him to effectively collect the palm manuscripts and publish them. From 1860 onwards, he started planning establishment of another Saiva Prakasa Vidyasala school at Chidambaram. With the help of Hindu philanthropists of Tamil Nadu,, in 1863 he started building the school and finished it by 1864.
On his return to Sri Lanka in 1870, he started working on another of his dream project – a college for Saivite scholars who would go village to village and town to town proclaiming the Vedic Saivism. He also started an English school – an alternative to missionary schools who alone were providing English education. The government did not recognise the exams in the school. And with the onset of famine of 1877, the school had to be closed.
Navalar reminded the Hindus of Sri Lanka of Thirukeethueeshwaram temple, which was demolished by the Portuguese invaders in 1575 – about 50 years after the Ayodhya demolition.
One of the primary and most ancient of Hindu temples of Sri Lanka, many consider it as predating the arrival of Buddhism there. The Portuguese used the demolished stones for building a fort in Mannar. The land of the temple, about 40 acres, was taken up by subsequent colonial governments.
Sri Arumuga Navalar made a passionate plea to the Hindus of Jaffna to reclaim and rebuild the temple. It was the starting point. Though Navalar never lived to see it, in 1893 Aru. Rama.Pazhaniappa Chettiyar got the land from the government through auction and in 1903 temple was rebuilt.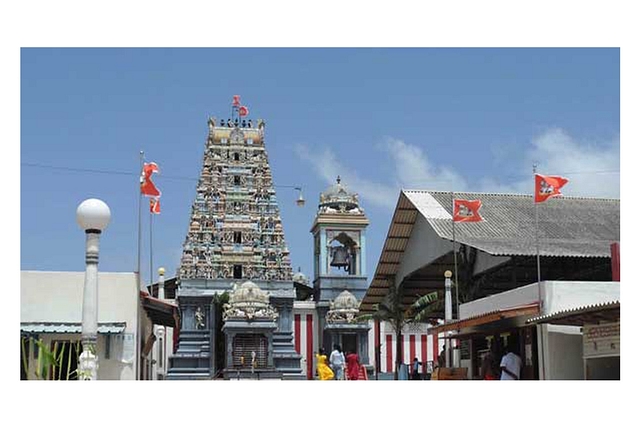 In 1621, the Portuguese had also destroyed the Naguleswaram Siva temple of Keerimalai, another famous and most venerated of Shiva temples. It too laid in ruins.
In 1872, Navalar made a clarion call to the Hindus of Jaffna to reclaim and rebuild this temple. In 1878, he wrote a separate tract on this temple and asked the people to rebuild it. This dream too was realised seventeen years after he had left his body. The temple was again bombed and vandalised during the civil war in Sri Lanka.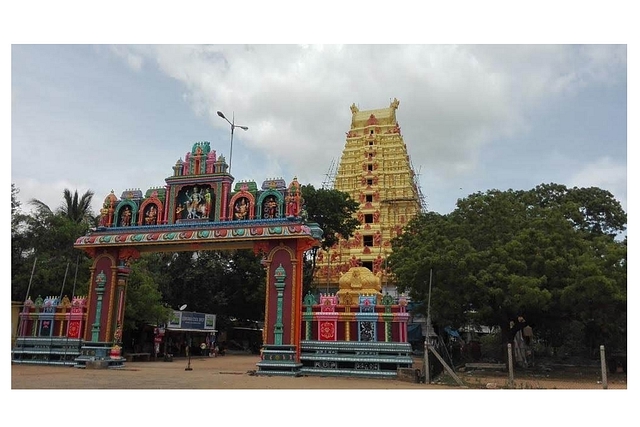 Apart from the countless tracts he had published to counter the missionaries, he also published a lot of essays on current affairs and criticised the colonial administration and Hindu temple administrations for their misconduct.
He also insisted that the Brahmins who conducted pooja in the Shiva temples should have obtained Siva Deeksha. This stand earned him a lot of enemies, including the Dikshitas of Chidambaram.
During the famine of 1877, he established rice grovel distributing centres and provided food for the afflicted population, so much so that the particular area came to be known as rice grovel tank. He also condemned the colonial administrator W.C.Twynum. His relentless campaign against the maladministration of Twynum during the famine and cholera epidemic made the government take remedial action.
He also provided data to Sir Muthukumaraswamy (father of famous Anantha Kumaraswamy) who was the member of legislative body to ask questions in this regard. He created a lot of awareness among the public to join bodies like Jaffana-Baltimore commercial and agricultural company created by the colonial administration to make their voices heard and their impact felt.
In 1879, he got liberated from his body with unfulfilled dreams of one Dharmic school in every Tamil village from Jaffna to Tamil Nadu and a college for Saiva scholars who would propagate Dharma and temple liberation. Today the temples are liberated. The schools he established are working and many of his works have since then evolved and have become trees.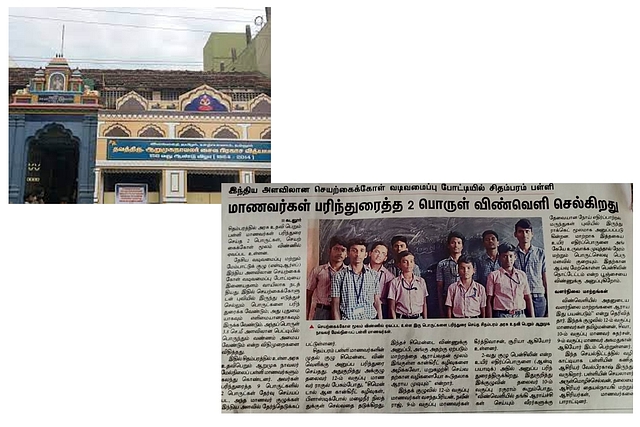 There are also a few controversies surrounding him.
Today, for an average Tamil scholar, Navalar gets defined by these controversies.
Navalar was against the alleged attempts to include the hymns of mystic seer Arul Ramalinga Vallalar into Thirumurai, roughly the equivalent of the canonical scriptural body of Vedic Saivism in Tamil Nadu. This led to a bitter controversy which at times became ugly. The followers of Vallalar, who himself advocated extreme ahimsa, planned to physically attack Navalar. Navalar and the following he commanded organised meetings where the entire body of the hymns of Vallalar called Thiruvarutpa, was attacked ruthlessly and at times in unjust manner. On the whole the entire controversy could have been avoided.
Navalar was at one level a social conservative. While he worked in the society and helped the poor and marginalised, he also published the treatise on social conduct as they were in the pre-modern Tamil society, often advocating strict rules of social exclusion like untouchability. So, whenever his name is taken up, passages from his published works in which untouchability as well as graded inequality seemed to get advocated, get quoted.
But what such critics forget is that Navalar encouraged people like the poet Gopalakrishna Bharati. The poetic-drama Gopalakrishna Bharati wrote was on the life of Nandanar, a Nayanmar from the Scheduled Community who encouraged the Hindu community at large to fight against social stagnation.
While his caste prejudices and views definitely could not be and should not be condoned in any way, his writings also show the first awakening of a religious feeling that overrides caste prejudices. He strongly condemned hypocritic laws of social exclusion which the affluent classes practiced while abandoning their own prescribed traditional vocations. His insistence on Siva Diksha rather than priesthood as a birth-right also opened up a space for further democratisation of Hindu institutions.
Even though there is an attempt to tie his legacy to only these two controversial stands, in reality these controversial aspects of his life dwarf into insignificance when his contributions to Vedic Saivism and Tamil are taken into account. It may not be an accident that the bicentennial year of this great warrior of Dharma coincides with the very year we are celebrating 'Azadi ka Amrit Mahotsav'. Let the memory of his sacred life inspire each one of us to do our best for the renaissance of Mother India don the flag of Her Dharma.
Get Swarajya in your inbox everyday. Subscribe here.
An Appeal...
Dear Reader,
As you are no doubt aware, Swarajya is a media product that is directly dependent on support from its readers in the form of subscriptions. We do not have the muscle and backing of a large media conglomerate nor are we playing for the large advertisement sweep-stake.
Our business model is you and your subscription. And in challenging times like these, we need your support now more than ever.
We deliver over 10 - 15 high quality articles with expert insights and views. From 7AM in the morning to 10PM late night we operate to ensure you, the reader, get to see what is just right.
Becoming a Patron or a subscriber for as little as Rs 1200/year is the best way you can support our efforts.
Become A Patron
Become A Subscriber