"Reform is a continuous process. Its transformation of India is a continuous process" says Minister of State for Finance, Jayant Sinha, in an exclusive interview with Swarajya. 
After PAHAL and the give-it-up campaign to rationalise the LPG subsidy bill and trials with direct benefit transfer (DBT) in food (under way) and kerosene (proposed from 1 April), the Narendra Modi government is mulling another innovative step on the subsidy front.
"We are coming up with more rational limits on consumption," minister of state for finance Jayant Sinha told Swarajya in an exclusive interview. Citing the example of the 12-cylinder cap on subsidised LPG that the United Progressive Alliance (UPA) government had initiated, Sinha said "that is a good approach to other subsidies as well".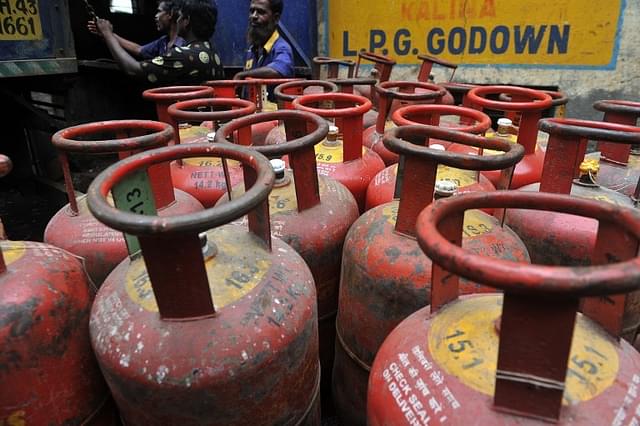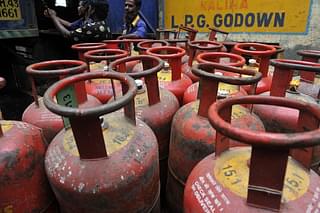 The government, he said, is looking at whether it is possible to figure out a rational allocation per individual for, say, kerosene and food. "Can we come up with rational limits on consumption and along with strengthening delivery so that the targeted beneficiary gets it, we can ensure that there is a certain minimum threshold level that everyone gets, but no more. Because if you give more, then a lot of it is diverted into the open market."
This will be the third prong of the government's approach to subsidy rationalisation. The other two are universal social security – "there is a whole package of benefits that we are putting together" – and improving the delivery process so benefits reach the targeted beneficiaries.
Talking on a range of issues relating to the economy, Sinha is not unduly perturbed over the poor industrial production numbers that came in on Tuesday. "We can't get carried away by month-to-month fluctuations. .  . We have to look at the longer term picture, we have to look at the trends and the trends are very robust and positive."
Going by the GDP growth rate, inflation, fiscal deficit, current account deficit and pick up in multiple sectors, India is doing rather well, he notes-"Particularly if you compare us globally, you will find today India is an island of stability and growth among some very stormy global waters."
But the mid-year review of the economy itself revised growth figures for the current fiscal downwards. Economic data are showing mixed results, despite the government being pro-active on the economic policy front. Was there disappointment on that score? "We have done more for the economy in 18 months than any government has done. . . The challenge is that people tend to overestimate the short run and underestimate the long run."
India, says Sinha, is going through the classic economic cycle upturn where  new sectors – ecommerce, pharmaceuticals, renewables, airlines – are leading the economy out of the slowdown while sectors like mining, steel and power are still struggling because of the overhang of the policy failures of the previous government and global conditions. As the economic cycle progresses, these sectors will also grow, he assures.
The economic developments in China, especially the devaluation of the yuan will no doubt cast a shadow over the budget, given that exports are already doing badly and will become even more uncompetitive vis-à-vis Chinese exports in markets where they compete. There is also the real danger of cheaper Chinese goods flooding the Indian market at a time when domestic industrial production is still to pick up. Both these issues have been flagged by commerce and industry minister Nirmala Sitharaman.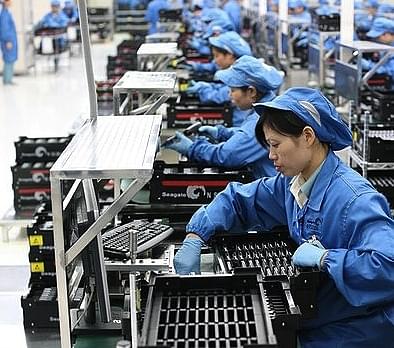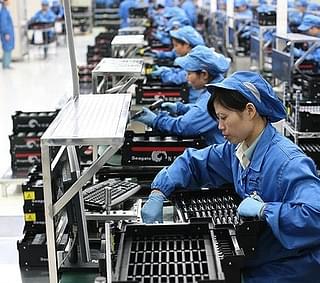 The answer, says Sinha, is to make Indian goods even more competitive by pushing more on ease of doing business and working to reduce infrastructure and logistics costs for Indian companies.
The priorities of the forthcoming budget will not be very different from that of the two earlier budgets of this government as well as other economic policy action it has taken, says Sinha. These will be: "garibon ka uddhaar (poverty alleviation), kisanon ki samvriddhi (prosperity for our farmers, sustainable agriculture), yuvaon ko rozgar (employment for the youth) and ek behtar zindagi (a better quality of life)". "Not only are these things the government has always been talking about", but, he says, "these have been invariant priorities, that are very robust and very timeless."
Sinha is not in favour of any one budget being categorised as game-changer or watershed. "Reform is a continuous process. Its transformation of India is a continuous process. It starts with our economic philosophy, it is reflected in our manifesto, in the July 2014 budget, February 2015 budget, the forthcoming budget and so on."
Sinha rubbished the notion that the pace of banking sector reforms was slow and that the government is not ideologically inclined towards strategic sales of public sector undertakings.
On the issue of banking reforms, he says the facts are very clear. The government has replaced many chairmen and managing directors and directors of banks and is committed to putting in Rs 70,000 crore into the banks, of which Rs 20,000 crore has already gone in. The banks, he points out, are working hard to bring down their non-performing assets (NPAs) and the difficult situation on this front "is an overhang of the past and what is happening globally".
The impression that the Modi government is not in favour of strategic sales of PSUs, Sinha asserts, "is completely incorrect" and refers to the QIP (qualified institutional placement) issue of IDBI Bank. "On IDBI we have announced a QIP which is going to be 20-25 per cent of the shareholding, we have said that opens the door to a strategic investor, depending on how the QIP book building goes, and we will move forward in that regard."
As for other PSUs about which there is general consensus that the government should get out of, without naming any, Sinha says they will need to be strengthened first. "You have to recognise that we have to strengthen these organisations first before we dispose of them at a fire sale price."
Given that these enterprises "have been so poorly run for so long and their financial position is so weak" going ahead without first strengthening them will mean that "the valuations that we will get for them, the kind of buyers that we will get for them would not be acceptable to the people of India. So keeping that in mind, we are moving in a measured way as far as strategic disinvestment is concerned."
You can read the full interview in the upcoming, February 2016 issue of Swarajya