The forgotten story of Juliana Dias De Costa, doctor and protector of her religion
"Our Father General has several times expressed his gratitude to her, and when I left, Rome named her a member of our Confraternity, thus granting her a share of the Indulgences enjoyed by us. In the same year, the King of Portugal sent her various presents and a magnificent letter, thanking her for her services to the Court of Mogol, to Christianity, Portugal, the States of Goa, and the part of India subject to his crown. The Dutch East India Company also acknowledged their obligations to Donna Giuliana. Indeed, her name is known and celebrated throughout this vast Empire."
—Ippolito Desideri the Jesuit, An Account of Tibet: The Travels of Ippolito Desideri of Pistoia (1712-1727)
As the portuguese monopoly of the Indian Ocean faded in the 16th and 17th centuries, Mughal emperors Akbar and Jahangir welcomed foreigners bearing knowledge, both sacred and profane, political envoys, merchants, missionaries, refugees, and fortune hunters of all hues gathered for the feast, from all over Europe and Asia. People of all nations and religions worked for the Mughals.
Here we have the forgotten story of Juliana de Dias Costa, a Portuguese woman doctor who lived in the Mughal Royal Harem for half a century, and served under the emperors Aurangzeb, Bahadur Shah I, Farrukhsiyar and Muhammad Shah (in the interest of brevity, I am not mentioning the numerous Mughal princes who managed to rule briefly for days or, if they were lucky, months, before being killed off by conspirators). She gained great influence in the court and became a jagirdar; her large jagir is now a part of Delhi's urban sprawl, constituting the areas of Okhla, Jamia, New Friends Colony, and the eponymous Sarai Jullena.
Juliana has been written about in six languages over the last 300 years with varying degrees of veracity and often wildly contradictory stories. Let us try and reconstruct her story gleaning through the laconic Mughal records, self-serving letters by Portuguese officials, glorifying biographies by her descendants seeking a haloed pedigree, hagiographic accounts by missionaries and favour-seekers, and romantic white-goddess accounts by Victorian-era British historians and civil servants.
The Portuguese totally dominated the Indian Ocean for a hundred years after Vasco da Gama found the sea route to India in 1498. The first British East India Company ship under William Hawkins reached India in 1608, and soon the Portuguese were on the back foot, clinging precariously on to the sea ports of their "Estado de India". Envoys of all European nations flocked to the Mughal court, looking for trading rights and permission to build their "factories", to better pluck the Golden Bird.
Juliana was probably born in Delhi in 1658, the daughter of Augostinho de Dias Costa, who worked in the Mughal court as a physician. By different accounts, Augostinho had either migrated as a free man to Delhi from Cochin, which was a Portuguese holding until 1663, or else was brought there as a slave when Shahjahan, enraged by the kidnapping of Mughal princesses by Portuguese pirates, wiped out the Portuguese settlement of Hooghly in 1632, and brought a large number of Portuguese prisoners as slaves to Agra. Augostinho's daughter Juliana later entered the service of the Mughal harem; whether slave or free is not known.
Juliana gained repute as a medical practitioner, she could either have learnt from her father, or her husband, who was also supposed to be surgeon, though nothing much is known about him. The Mughals generally believed that Europeans had better medical knowledge, and a large number of untrained Europeans like the Italian adventurer Niccolo Manucci set up as doctors. Manucci amusingly recounts his entry into the medical field in his famous travelogue Storia de Mogor:
"It happened that a relation of the envoy fell ill, and imagining that I was a physician, as they suppose all Europeans to be, they called me to their house. I knew a few secrets, but I did not give myself out as a physician…..I proceeded with great solemnity to the spot….Next, as is the fashion with doctors, I said some words making out the attack to be very grave. This was done in order not to lose my reputation and credit if he came to die. All of them were in a state of admiration, saying among themselves that I was a great physician, and that the Franks had received from heaven the gift of being accomplished doctors."
Juliana was attached to the service of Nawab Bai, a wife of Aurangzeb, who was the daughter of the Muslim Rajput king of Rajauri in Kashmir. She was also the mother of his third son Bahadur Shah, who later succeeded Aurangzeb as Bahadur Shah I (r 1707-1712). Juliana was extremely loyal; Bahadur Shah was imprisoned by Aurangzeb for seven years from 1687, as also Nawab Bai. Juliana shared their imprisonment. Nawab Bai died in prison in 1691. In a biography commissioned by one of Juliana's descendants, she is supposed to have smuggled out rare gems at a risk to her life, and Bahadur Shah promised her an important jagir if he ever became emperor.
After the death of Aurangzeb in 1707, the usual (for Mughals) fratricidal mayhem broke out. Bahadur Shah defeated and killed his brother Muhammad Azam Shah at the Battle of Jajau in June 1707. Here one can recount a story in a memoir written by Jean Baptiste Gentil (1726-1799), a French officer married to Juliana's grand niece. Gentil worked for the Nawab of Awadh and for the Mughals, and had much to gain if he had a glorious ancestress who had done Mughal kings unimaginable favours, so he conducted a PR exercise half a century after her death. So we really need to take his account with a sackful of salt.
According to Gentil's tall tale, Juliana announced that Bahadur Shah was going to win since the prayers of all Christians were with him, and in a Joan of Arc avatar rode out on an elephant beside him to war carrying a red flag with a white cross. Bahadur Shah won and said of Juliana: "Si Juliana était homme, j'en ferais un vézyr" (If Juliana were a man, I would make her a minister). She was declared the protector of the Christians and was given wealth, a royal title, and the palace of Dara Shikoh. The coronation of the king was held on the same day as the feast of John the Baptist, Juliana's special saint, and of course it was Juliana who crowned the king. Gentil's memoirs were written in French for a French audience who knew no better; not many Mughals would have read it to disprove it. To be fair, though, the part about her riding into battle is also mentioned by a contemporary Dutch account.
For the Indian audience, Gentil commissioned a Frenchman Gaston Bruit to write a biography of Juliana in Persian, Ahvāl-i Bibi Juliana (The Circumstances of Lady Juliana). Here, Juliana was portrayed as a woman of great Christian piety and powers, leading a life of devotion to the king and calling for divine intercession on his behalf. He details her daily life where she spent four hours in the morning in prayer and the next four hours in cooking specialities for the king, including his favourite khichdi. She would then don her royal robes—libas-i-darbari, and engage in affairs of the state with the king. She was awarded the right to ride out of Lal Qila accompanied by 5,000 men on foot. However, Bruit writes, this modest lady would spend her time in humility and piety.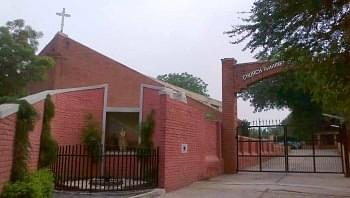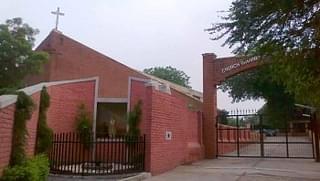 Bruit further writes that when the kingmaker Sayyad brothers were murdering Mughal princes they had imprisoned, and changing kings on a daily basis, the mother of Muhammad Shah, a Mughal prince, asked Bibi Juliana to pray to her saints. Juliana changed Muhammad Shah's name to Muhammad Yahya, and placed him under the guardianship of St John the Baptist. Of course, Muhammad Shah ascended the throne in 1719 and distributed charity in St John's name. Unfortunately, his later career is not so illustrious—he devoted himself to debauchery, acquiring the name Muhammad Shah Rangila (The Colourful One), lost farcically to Nadir Shah of Iran in 1739, and haplessly presided over the worst loot of Delhi.
What we do know from Mughal and Portuguese records is that she had substantial influence over Bahadur Shah, and less influence over the subsequent kings.
From 1707 onwards, she kept up a steady correspondence with the Portuguese Viceroy of the Estado de India. They perceived her as a procuradora or lobbyist in the Mughal court. She even wrote a letter in Persian to the Portuguese king (clearly she was more comfortable in Persian than Portuguese). These letters also bring forth the interesting fact that the Portuguese were very grateful for her help, and even the Portuguese king wrote to her, thanking her. The Viceroy actually wrote to the Portuguese king that he was careful about keeping up a good correspondence with her, and doing things as she likes, in the hope that she would continue favouring the Portuguese nation!
Juliana, however, also interceded on behalf of the other Christians. An embassy of the Dutch East India Company arrived in Lahore in 1711. Juliana helped them, and they wrote about her in glowing terms. According to them, Juliana took no gifts from anyone, helped everyone equally, and was loved by all. They said that the king was a friend to the Christians because of her influence. She advised the Dutch on the appropriateness of the presents they had brought for Bahadur Shah, took them sightseeing to places like the Shalimar garden, and arranged an audience with the king. To favourably dispose the king, she invited the Dutch to give an evening performance of Western music for him and his wives: the instruments were a bass violin, a harp, and a hautbois.
Another Christian she helped was the Jesuit Ippolito Desideri, who had come to India in 1714, and later went to Tibet to try to convert people there. Though Bahadur Shah had died in 1712, and Farrukhsiyar was king, she still had influence. She also helped the Jesuits financially, and was made a patroness of the society. Ippolito painted her as a saint with miraculous powers, saying that she had almost converted the Mughal emperor to Christianity, the ultimate dream of all missionaries to India.
A story he recounts by hearsay is that when a fire broke out in his palace, Juliana quelled the flames by throwing a consecrated palm branch at it, and Bahadur Shah, from then on, kept such a palm branch in his room. She also influenced Bahadur Shah to remove jaziya on Christian priests. Ippolito further said, and there may be some wishful thinking involved here, that "Donna Giuliana Diaz da Costa" was the "support and ornament of our Holy Faith in the Empire". Juliana was entrusted with the education of several royal children, along with "intricate business, precious treasures, and important family secrets." She hoisted the standard of the Holy Cross and she had brought the emperor Bahadur Shah I to everything short of baptism; he would kneel before Jesus in prayer and send blessings to churches, and it was rumoured that he had become a Christian on his deathbed at the hands of Juliana.
Juliana built an inn, Bibi Juliana ki Sarai, in her 170-acre estate in Okhla; now there is a DDA (Delhi Development Authority) colony in Sarai Jullena. She also built the Masihgarh Church, which still exists, although a new building replaced the old in 1918. She could have visited it by boat down from the Lal Qila, or by road along with her elaborate entourage.
Juliana died in 1734 as per Mughal records, aged around 75. In British times, a D'Eremao family claimed descent from her, and had indeed inherited her estate in Delhi; they claim that their name came from the title Durr-i Yaman or Durr-i Oman (Pearl of the Yemen or Oman) conferred by Bahadur Shah on their ancestress. After the decline of the Mughals, the family worked for various Indian rulers like the Mahrattas. Her descendants are now scattered across the world.