Indian politics today looks very different from the staid, soporific, detached and cynical years preceding the Anna Andolan of 2011. The rise of an opinionated working class leveraging the power of technology and social media, the increasing focus on development narrative, and the shift away from caste and a new consolidation of religion have been key features of this shift.
One element that has not got due acknowledgement is the rise of young leaders across political parties. These leaders, a mix of those from political families and self-made faces, are increasingly playing a dominant role in their respective political ecosystems.
When it came to age, Indian politics was long governed by the iconic Mark Twain quote - "Age is a matter of mind over matter. If you don't mind, it doesn't matter". For many years, the electorate didn't seem to mind age as a principal differentiator of political clout.
All this changed for the better with the rise of two very different individuals to the national political scene in 2012-13. In Narendra Modi's exhortation of the youth to aspire and achieve, and in Arvind Kejriwal's call for sweeping political revolution, age became an important political differentiator. It was ironic that it took a 60 plus Modi to drive a large part of the change. Nonetheless, cutting across the political spectrum, there is now a greater emphasis on promoting young, promising political leaders at the national centre stage - a welcome change for a country brimming with youthful energy and drive.
The definition of young itself is undergoing a perception change - not long ago, anyone under 65 was considered a young politician. While we are far from having a President Obama or a President Macron equivalent, the expectations have certainly hardened.
This list of relatively young, promising politicians, accounts for two factors - a 55 year age barrier, and names which are still not national in influence. The list also takes into account the probability of the individuals making a national splash in the near term - say the next decade.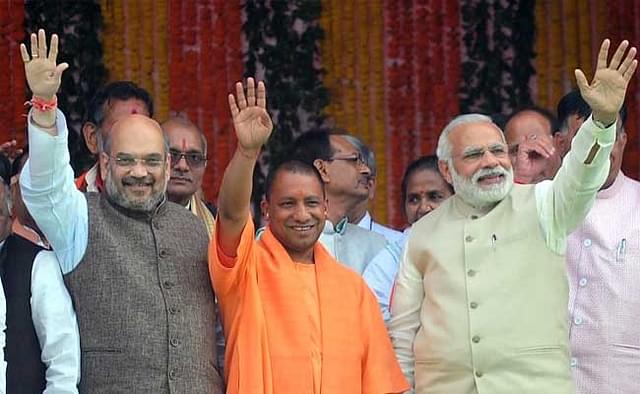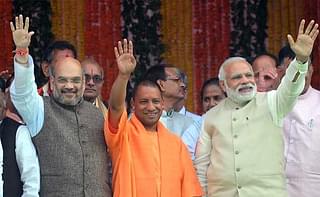 Chief Minister of Uttar Pradesh Yogi Adityanath with BJP President Amit Shah, Prime Minister Modi
Yogi Adityanath
Before 11 March 2017, Yogi Adityanath was the hard-line Hindutva mascot of the Bharatiya Janata Party (BJP), his party with which he has had an iffy relationship through the last ten years. A week into his first term as the Chief Minister of Uttar Pradesh (UP), riding on a historic mandate for the BJP, he was ranked 9th on the Indian Express #IE100 list of most powerful Indians. Born Ajay Singh Bisht in 1972, Adityanath was a Member of Parliament at 26 years of age in 1998. He has since won his Gorakhpur seat four more times.
Adityanath has an unenviable responsibility of lifting Uttar Pradesh from poverty, establishing a rule of law, and delivering on the expectations of the people who gave BJP a landslide win in the UP election. If he achieves even a part of what has been outlined in the party manifesto, he will be a national political force to reckon with, given that his state accounts for 16 per cent of the country's population and 15 per cent of the Lok Sabha seats. He will be under constant scrutiny by the media, national and international, waiting to pounce on that one misstep for which can be metaphorically hanged and shamed. On the contrary, if the Modi-Yogi combination delivers, he will leapfrog all his political rivals in the party easily.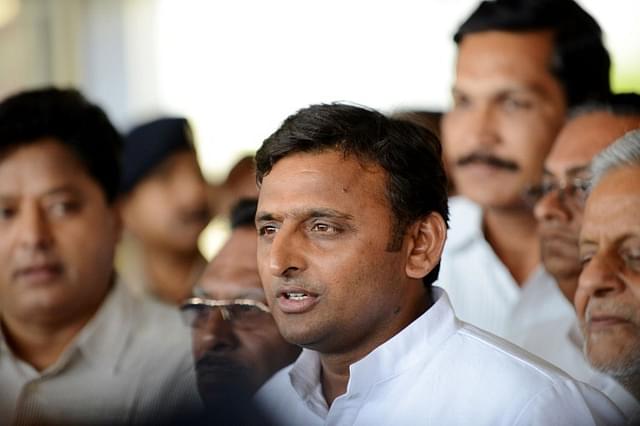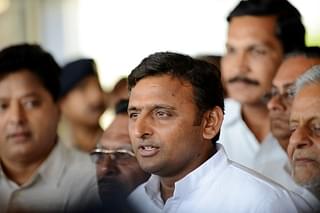 Akhilesh Yadav. (GettyImages)
Akhilesh Yadav
Kaam Bolta Hai said his slogan in the run-up to the UP assembly election. The leading national newspapers and television channels tried explaining how Lucknow was the epitome of peace, safety, and tranquillity, and how the Lucknow-Agra Expressway was the answer to the beleaguered state's myriad problems. That campaign generated visibility and noise, except for a small hitch - the voters didn't agree with it. Akhilesh, who rose to national prominence since September last year, fell off the radar equally quickly after the Samajwadi Party - Congress alliance could barely muster 65 seats between them.
As the clamour for a national alliance against the BJP and PM Modi builds up in the run up to the 2019 Lok Sabha election, it will be premature to write off Akhilesh Yadav. The putatively united opposition will require a face, which brings to table political legitimacy from a broad voter spectrum. No other state can match the scale of Uttar Pradesh with its 80 Lok Sabha seats. And Akhilesh is still the biggest non-BJP name in UP. Born in 1973, he became the chief minister at 39 and has governance experience of 5 years. He has already shown he can manage the media and narrative setters much better than others, save perhaps Nitish Kumar. With that advantage, backed by western education credentials, soft-spoken demeanour, and all-round acceptability, he can still bounce back over the next few years.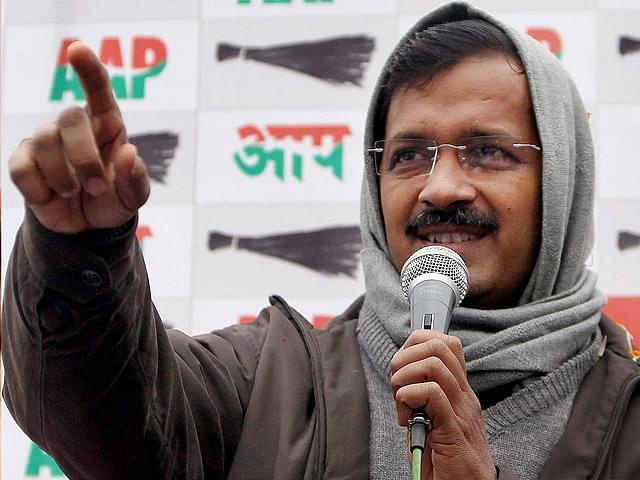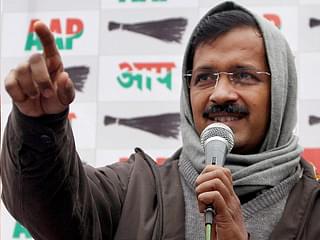 Arvind Kejriwal of the AAP
Arvind Kejriwal
'The Rise and Fall of Arvind Kejriwal' will make for a thrilling novel. Born in 1968, Kejriwal was the main driving force behind the anti-corruption movement "India Against Corruption", which rode to national prominence in 2011. With 24x7 media coverage, Kejriwal became a household name agitating to deliver political utopia, here and now.
By the fourth quarter of 2013, he had left behind his mentor Anna Hazare and formed Aam Aadmi Party (AAP). By December 2013, he was the Chief Minister of Delhi. In February 2014, Kejriwal quit to contest the Lok Sabha poll against Narendra Modi, labelling himself as a serious Prime Minister (PM) candidate alongside Modi and Rahul Gandhi. His loss to Modi in Varanasi only gave him more publicity as a political martyr, and he continued to ride the popularity charts in Delhi until February 2015, when AAP swept the assembly polls.
By 2017, Kejriwal again has his back to the walls. A spate of corruption allegations have sprung up against him and his dead brother-in-law, who mysteriously disappeared two days after the charges were levelled. Kejriwal is now battling party internal strife, a battle of political relevance, and a severe setback to his national ambitions.
While AAP is perhaps right now at its lowest point since its formation, the cut-throat political ambition that Kejriwal has demonstrated makes him an important player in national politics in the future. He will bide his time forming alliances with other regional players but will continue to use media to project himself as the rightful opponent to PM Modi.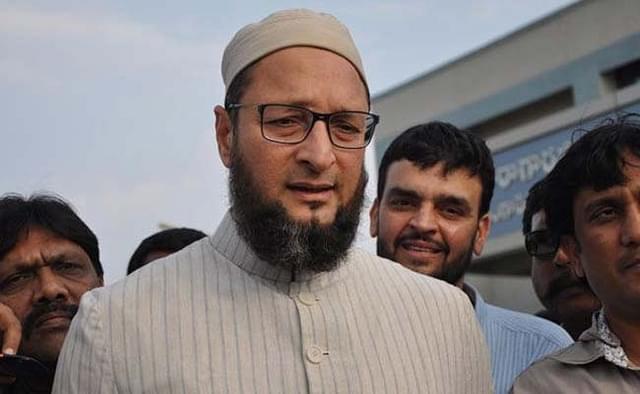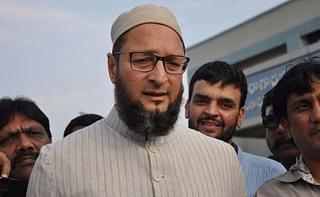 AIMIM chief and Hyderabad MP Asaduddin Owaisi.
Asaduddin Owaisi
Member of Parliament from Hyderabad and the President of All-India Majlis-e-Ittehadul Muslimeen (AIMIM), Asaduddin Owaisi has carefully crafted the image of the saviour of Indian Muslims. Owaisi has been assuming an aggressive posture to upend the vice-like grip of parties like the Congress and Samajwadi Party on the Muslim vote. His approach has been very successful in Hyderabad, Mumbai, Aurangabad, and Solapur, while he has faced electoral setbacks in North India.
A Hyderabad native with a law degree from London, Owaisi has ridden the wave of factional Indian politics. As religion globally becomes a strong identity issue driving political discourse, Owaisi has worked on firmly planting himself at the forefront of leveraging such identity fault lines. He claims to be non-sectarian and has experimented with fielding Hindu candidates in local polls in Maharashtra to further that claim. His critics, however, call him a modern day Jinnah, who is working towards an ideological ghettoization of Indian Muslims rather than their mainstreaming and political emancipation. His brother Akbaruddin represents the hard-line face of the party, and the critics blame them for playing the good cop - bad cop political game. On his part, Asaduddin has criticised the Islamic State (ISIS) and called for an abolition of central Haj subsidy.
In the near future, Owaisi may well emerge as the most important national voice for the Muslim community. Born in 1969, he has enough time ahead of him to experiment with his political positioning and fine-tune his messaging.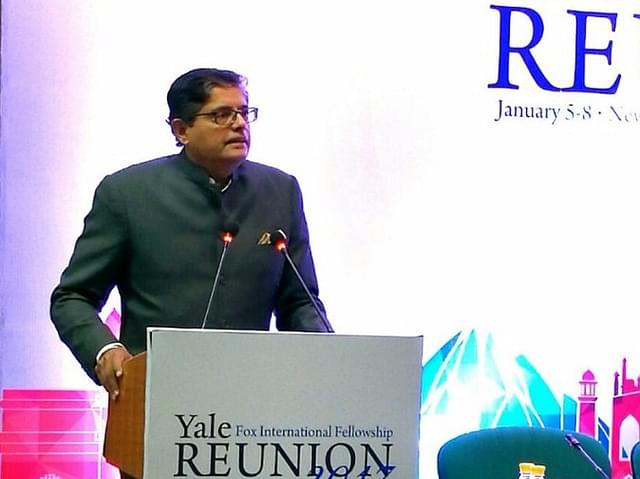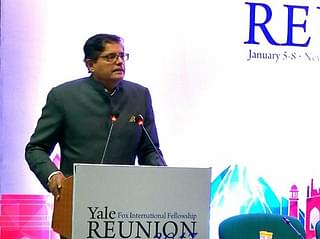 Baijayant Jay Panda (@PandaJay/Twitter)
Baijayant Jay Panda
Jay Panda is the most prominent politician to use social media effectively to create a country-wide recall despite not being in government or principal opposition. Representing the Kendrapara Lok Sabha constituency which he won on the Biju Janata Dal (BJD) ticket in 2014, Panda describes himself as a helicopter pilot, columnist, adventure sports admirer, and an avid non-fiction reader on his Twitter page.
Born in 1964, Panda has a very active social media presence. He provides detailed reports of the work done in his constituency on his Facebook page. His Twitter feed provides regular, frank views on political events and happenings. He is frequently seen visiting his constituents, sharing happiness and grief.
Panda is routinely outspoken on political matters, which most recently reflected in a detailed editorial he wrote on Odisha politics after BJD suffered electoral losses at the hand of the BJP in the state. He is seen as his own person, not shy of praising a rival politician or their policies and asking tough questions to his own ilk. That he has all the right credentials to hold key ministerial portfolios in Delhi is a foregone conclusion. For Panda, it is about when he chooses to take the opportunity, rather than if.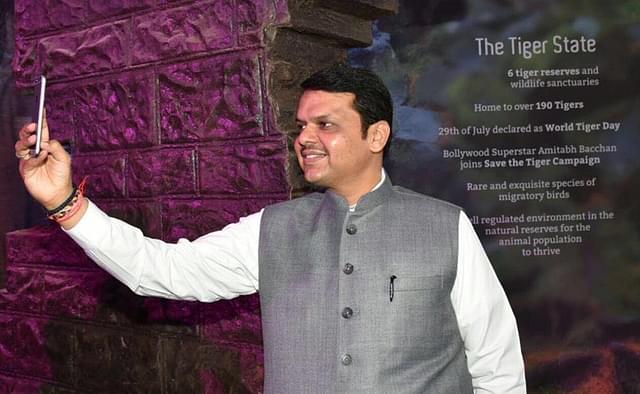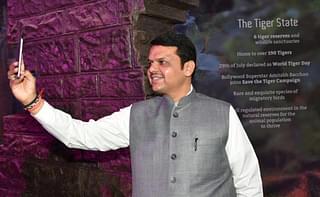 Devendra Fadnavis (@devendra.fadnavis/Facebook)
Devendra Fadnavis
Devendra Fadnavis, born in 1970, has been the Mayor of Nagpur at the age 27, a four-time member of the Maharashtra Legislative Assembly, starting when he was 29 and Chief Minister of the state at 44 years of age. Fadnavis was put on the hot seat in Mumbai by Modi going against all conventional wisdom driving Indian politics - considerations of age, region, and caste. Since then Fadnavis has consolidated his position in the state, emerging as the undisputed leader of the Maharashtra BJP, delivering several electoral successes en route. His government, not a single-party majority, has seen ups and downs but has stayed rock solid on performance over the last 30 months.
Indian politics is still dominated by leaders with a primarily rural base, struggling to understand the urban voter mindset. Fadnavis is a rare big-name politician, who started off with managing a top-15 city and understands urban issues and sensitivities. For a state like Maharashtra, heavily urbanised and internationally exposed, Fadnavis has been the ideal balance of ideology and growth agenda. If the BJP continues its run as the pole of Indian politics at the national level, Fadnavis will most likely be an important national face in the years to come.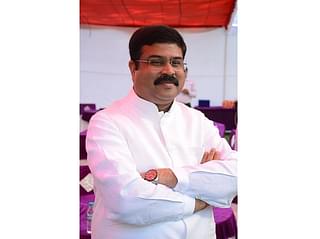 Dharmendra Pradhan(@dpradhanbjp/ Facebook)
Dharmendra Pradhan
Dharmendra Pradhan was assigned the Petroleum and Natural Gas Ministry as a Minister of State with independent charge in 2014. At that time, not much was known of him outside Odisha, his home state. Given that the ministry had heavyweight names at the helm in the previous Congress and BJP governments, his appointment came across as jarring. Pradhan has outgrown that scepticism, zooming past several of his colleagues in the race of political relevance.
Pradhan's ministry spearheaded the Ujwala program aimed at mainstreaming the use of liquefied petroleum gas (LPG) across the country. This program targeted at women from poor households has been widely credited with electoral wins for the BJP in several states, most notably in Uttar Pradesh. Increasing use of LPG also ensures lesser use of kerosene and firewood, thus helping reduce foreign exchange outflow and protecting environment. Pradhan's ministry has worked with clockwork precision giving out two crore LPG connections till now with an aim to cover five crore connections by 2019.
In addition, BJP has made strong inroads in the state of Odisha, as was witnessed in the recent local body elections. BJP is now clearly the main opposition party in the state, mounting a strong challenge to the ruling BJD. Pradhan, born in 1969, is on ascendancy within the BJP and will be a key face in the next generation of party leadership.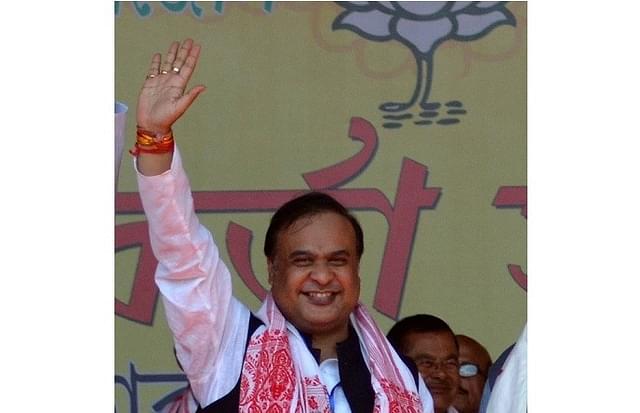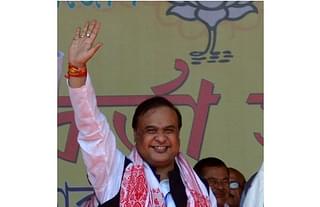 Himanta Biswa Sarma (@himantabiswasarma/Facebook)
Himanta Biswa Sarma
Himanta Biswa Sarma rose to national prominence through a television interview with veteran journalist Shekhar Gupta, where he accused the Congress Vice President Rahul Gandhi of running a stifling political show which didn't promote merit. Sarma, an Assam politics old hand, was then tapped by the BJP and entrusted with creating a strong base for the party in the North East region. He has not looked back since.
An outspoken media-friendly personality, with specialisation in education and public finance, Sarma is adept at political gamesmanship. In his role as the head of the National East Democratic Alliance (NEDA), he has slowly but surely ensured that the BJP gains a foothold in each of the eight states in the region. Where the party cannot make a direct foray, Sarma has ensured partnerships with the local parties. In less than three years with the BJP, he has made the party competitive in the region which has 25 Lok Sabha seats in total.
Sarma has never concealed his national ambitions and continues to take centre stage wherever possible. Most recently, he was elected the President of the Badminton Association of India. Born in 1969, Sarma has a long political inning ahead of him, and it is clear that much of it will be played in Delhi rather than in Guwahati.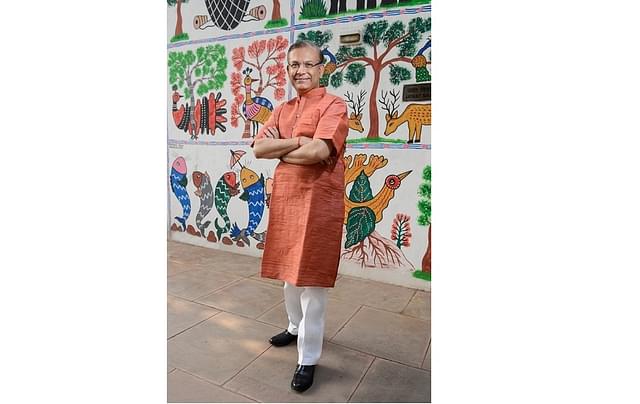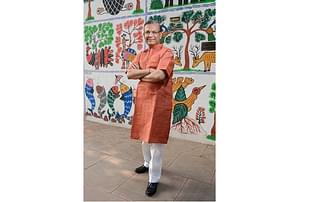 Jayant Sinha (@jayantsinha/Facebook)
Jayant Sinha
Elected from Hazaribagh in 2014, a seat his illustrious father Yashwant Sinha had won thrice in the past, Jayant Sinha has the strongest professional resume in Indian politics. Born in 1963, Sinha is an alumnus of IIT Delhi, University of Pennsylvania, and Harvard Business School. He was a partner at the consulting giant McKinsey and Company, before he moved on to work in the hedge fund industry, and then later with the Omidyar Network.
Jayant Sinha was appointed as the minister of state for finance in November 2014 and worked on the Indradhanush framework for addressing the problems of creditworthiness faced by Indian public sector banks. Since July 2016, Sinha has been the Minister of State for Civil Aviation and has spearheaded the launch of the affordable flying program UDAN and the consumer grievance resolution platform AirSewa.
Sinha was moved from a more illustrious finance ministry to Civil Aviation, without clarity on the reasons. If he was miffed, it has not reflected in the professional approach he has brought to his new ministry. He is regularly seen in Hazaribagh and has a very balanced social media presence recounting his work, as well as his personal interests. Despite the ups and downs in his brief political career, Sinha has been stoic and seems to be playing the long, waiting game.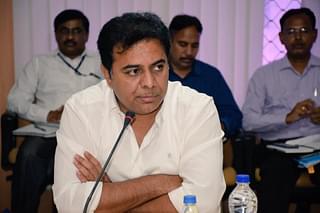 K T Rama Rao (@MinIT_Telangana/Twitter)
K T Rama Rao
Kalvakuntla Taraka Rama Rao or KTR as he calls himself on social media is a minister in the Telangana Rashtra Samithi (TRS) government in Telangana, headed by his father K. Chandrashekhar Rao. KTR holds the Information Technology, Urban Development and Textiles portfolios in the state government. Born in 1976, KTR has been part of the Telangana state formation movement of his party since 2006.
In a June 2014 presentation in Hyderabad, KTR exhorted global technology firms to invest in Hyderabad, outlining the advantages the city had over other investment destinations. His presentation was widely circulated on social media and he has since carefully cultivated an image of a friendly next door technology-friendly gentleman. His viral picture waiting for his turn to talk to his ward's teacher at a parents-teachers meet best articulates that positioning.
TRS is all set to dominate Telangana politics for many years to come. Whether he leads the party in the state or allies with one of the bigger national parties and plays a role in Delhi remains to be seen.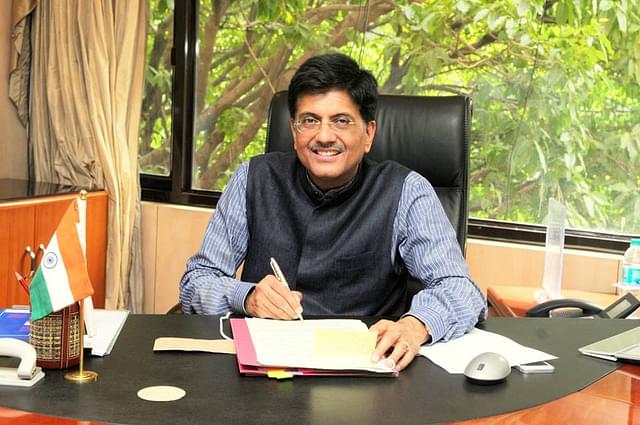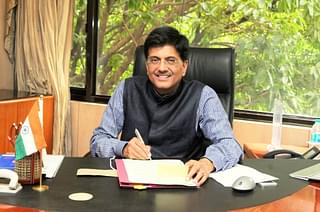 Piyush Goyal (@PiyushGoyalOfficial/Facebook)
Piyush Goyal
Before 2014, Piyush Goyal was known in political circles as BJP's in-charge of funding and strategy. Born in 1964 in a family with deep ties with the Rashtriya Swayamsevak Sangh (RSS), Goyal was the quintessential Mumbai business link for the party. He was then put in charge of the ministries related to the power sector, which has resulted in a complete transformation of the sector along with his own.
Goyal is now the face of data-driven governance, measuring and reporting everything in near-real time and communicating the facts to the public at large through a wide array of apps and portals. Goyal has crafted innovative programs for the financial and operational restructuring of the sector and has worked for the expansion of renewable energy. He has brought in tremendous accountability and transparency in ministries hitherto marred by corruption, delays, and under-performance.
In the process, Goyal has emerged as a strong communicator himself, with a flair for technology and a forward-looking, goal-oriented vision. As he grows in stature, his influence and involvement in Delhi will certainly go beyond power and mines, his current portfolios.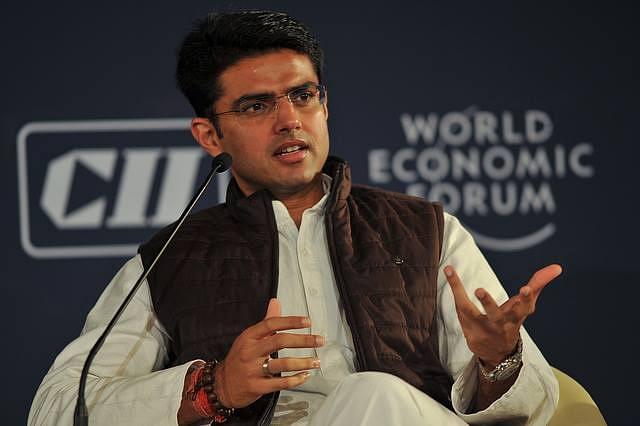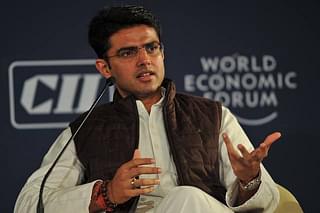 Sachin Pilot (Sachin Pilot/Facebook)
Sachin Pilot
Sachin Pilot, born in 1977, lost his illustrious father Rajesh Pilot at the age of 23. He subsequently entered electoral politics in 2004 at the age of 27, winning the Ajmer Lok Sabha seat. Towards the end of his five-year term as the Member of Parliament, he served as the minister for corporate affairs. Not yet 40, Pilot already has an impressive resume, having earned an MBA from Wharton and having worked for the BBC and General Motors.
Pilot has been working since 2014 in his home state of Rajasthan to rebuild the Congress party. Rajasthan gave an overwhelming majority to the BJP in the December 2013 assembly election as well as the 2014 Lok Sabha election, when Pilot lost his own seat by a big margin. Yet, Rajasthan is one state where Congress still has a cadre and BJP has never consolidated its past electoral wins. If under Pilot's leadership, Congress wrests the state back from the BJP, his stature in Delhi will rise. One of the few Congress politicians who retain personal credibility today, Pilot can be the true next-gen Congress leader in the years to come.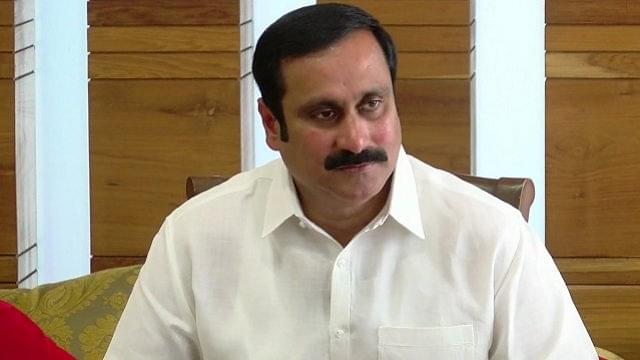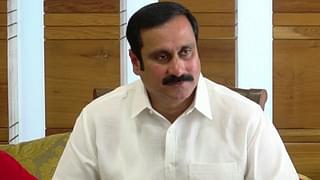 Dr Ramadoss (Twitter.com/@FX16News) 
Dr Anbumani Ramadoss

The party that his father founded, the Pattali Makkal Katchi, was a caste-centric formation confined to couple of districts in northern Tamil Nadu. While Dr. Anbumani Ramadoss has shown little political imagination in building an umbrella caste coalition, he has courageously challenged the TASMC-funded cradle to grave welfare model driven by the reckless competitive populism of both the Kazhagams.
A medical doctor with a degree from the LSE, Dr Ramadoss has been the lone voice against fiscal profligacy, calling to end the culture of freebies and usher in Tamil Nadu a culture of fiscal prudence.
If he mainstreams his party quickly by deft social expansion and perhaps an alliance with a national party, he could be an important player.