Ground Report: Hill Town In Himachal Worried About 'Growing Radicalisation' After Chilling Murder Of Hindu Girl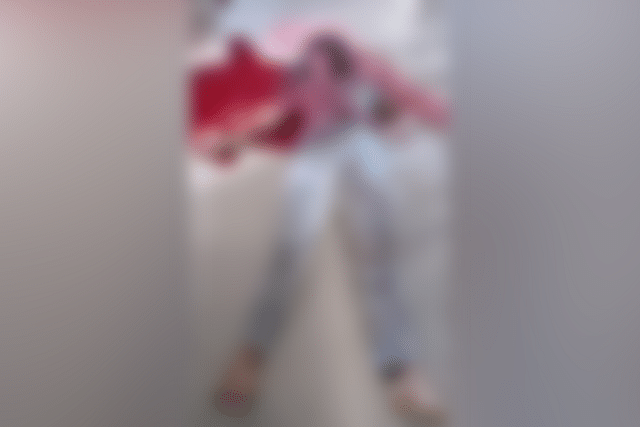 The victim.
Snapshot
The murder is a sign of growing radical Islamism in Himachal, say locals, who warn that such crimes are only going to rise in the state.
Unlike residential colonies in cities where houses are arranged in rows, sometimes seemingly stacked on top of each other, those located in hills or foothills are mostly haphazard and can be a few hundred metres apart.
The house of 15-year-old Prachi Rana, located in Ward number 9 of Amb Tehsil in Una district of Himachal Pradesh, on the foothills of Shivalik range, opens to a vacant grassy plot.
There are several houses in close range on its back side, but the nearest house opposite its front gate is about 200 metres away. There is little chance her screams could have reached there.
Mohammed Asif, 22, rang the doorbell of Prachi's house a little before noon on 5 April. Her parents were off for work and she was alone at home. Her mother, a schoolteacher, had taken the younger daughter to her workplace.
The house has a small verandah with an iron sliding gate, which has enough space between the grills to talk through and exchange small objects such as currency notes.
Since morning, Asif had been collecting his monthly payment for newspapers that he supplies in the area.
He had already collected his payment from Prachi's house when her mother was still at home.
When Prachi asked him what more he wanted, he said he had to return a balance of Rs 30. Prachi asked him to adjust the amount in the next month's payment. She was addressing Asif from behind the grills.
Asif asked her if he could use the toilet, which is located in the verandah. Prachi opened the iron gate to let him in.
Asif was familiar to the family. He had done the plumbing work in the house the previous year.
Asif dragged Prachi inside the house, where he forced himself on her. When she resisted, Asif fished out a cutter from his pocket that he uses to cut open newspaper bundles. He stabbed her on the thigh and stomach and eventually slit her throat. Prachi was dead by the time her mother returned home around 4 pm and saw her body.
Until then, no one in the neighbourhood had an inkling that a brutal murder had taken place amidst them.
The sequence of events narrated above has been pieced together by the local media and police after preliminary investigation and questioning of Asif.
He was arrested from his house two days later, on 7 April, and continues to be in judicial custody. So far, the police have booked him only for murder (IPC section 302).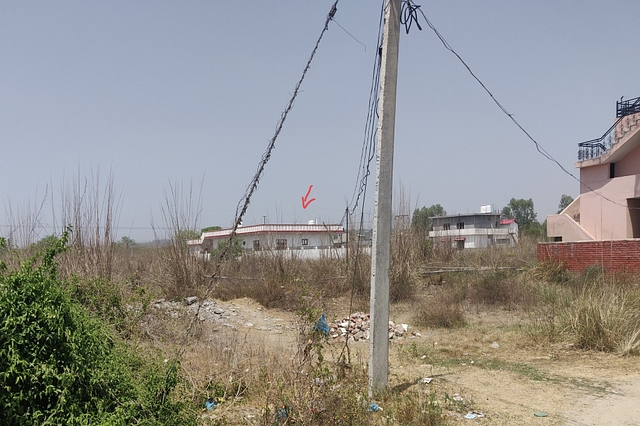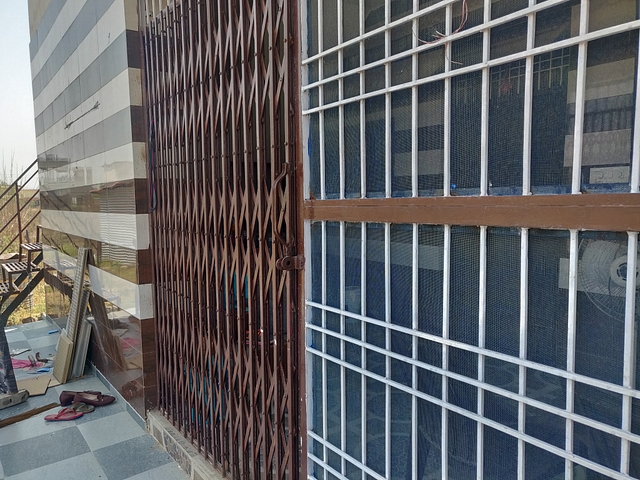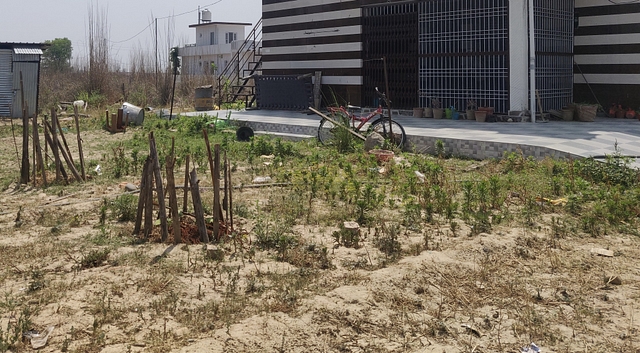 A hill town erupts in anger
Murders inside houses in hilly areas such as Amb are unheard of. Prachi's cold-blooded killing, that too by a local resident, has sent shockwaves in the area. Residents have staged two agitations within two weeks.
The first was a day after Asif's arrest, when they protested "ill-treatment" of Prachi's family at the hands of the police.
The second was on 15 April when locals, joined by residents of several villages in Una district, gathered in Amb to protest 'love jihad' and 'weak' case made against Asif.
A video shot on 7 April shows Prachi's uncle, Jeevan, slapping Asif in a fit of rage as cops are escorting him towards the police jeep. A police officer, who locals say is Amb station in-charge Ashish Pathania, is seen pushing Jeevan away and hurling abuses at him. Residents say that Pathania didn't stop at that but pushed Jeevan inside the police vehicle, and kept him in the lock-up for several hours.
When this correspondent asked, head constable at Amb Police Station Davinder Jaswal denied anything of this sort happened, However, locals say they are telling the truth.
Jeevan remained unavailable for comment as the family is currently not in Amb but in their native village in Kangra district. Phone calls made to them went unanswered.
The protest on 15 April was organised by the local Bajrang Dal unit.
Sanjeev Chauhan, a resident of Amb and the tehsil's Bajrang Dal head, told this correspondent that the protest was unprecedented for Himachal.
"Most Himachalis are into agriculture. They tend to their fields and don't gather in large numbers even if a VIP is visiting. At most, 10,000 people would go. But in this protest, the number was easily 20,000," he said.
Visuals from the protest shared by Chauhan with this correspondent show protesters demanding capital punishment for Asif. "If we have to go to Delhi for it, we will," a woman is seen saying, where Delhi is used for meaning the city where lawmakers live.
"Hamari maang fast-track trial [we demand fast-track trial]," a man says, as hundreds of protesters are seen repeating the demand.
A resident who participated in the protest but did not want to be named, told Swarajya that after the murder, when the police visited the crime scene, they told the victim's parents that it could be that Prachi was having an affair with Asif and the murder could be a result of a fallout between the two.
This correspondent could not confirm this claim from Prachi's parents. The police flatly denied it.
Head constable Jaswal called the claim "nonsense". When asked about the alleged manhandling of Prachi's uncle, he said it was a lie and that the police had recorded her uncle's statement on video where he has "confessed" that he was not manhandled.
Asked about the "weak" case as only the murder charge had been invoked, Jaswal said the police can add charges at any stage during the investigation. This includes the Protection of Children from Sexual Offences Act or POCSO Act, which locals have been demanding, he said.
Asked about Asif's motive, Jaswal dismissed the question saying it was "one-sided love".
The FIR in the case (number 59/2022 filed on 5 April) was filed on the statement of Prachi's mother Anupam Bala. It says Prachi was a student of Class X. The Rana family, natives of Kangra, had shifted to Amb only three years ago because of her school job.
The statement says that when she arrived home around 3.45 pm, she found the iron gate open. Inside, her daughter was lying in a pool of blood.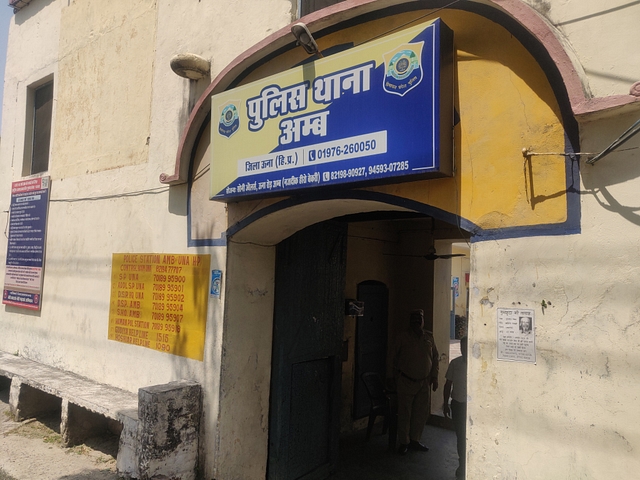 A Barbaric Crime
Prachi's house was locked when this correspondent visited Amb on 18 April. The verandah was visible through the iron gate and so was the toilet.
A neighbour, Neeraj Nath, said that on the day of the murder, police took details of all men aged between 20 and 35 living in the colony. The list included him.
The first clue came from an old woman, who was sitting in the sun outside her house that morning. "She told the police that the man who delivered the newspaper, was wearing a different shirt while leaving the colony than when he had entered. With this clue, the police first searched CCTV footage and then nabbed him," says Neeraj.
"The woman doesn't live here. She comes to stay with her relatives here, occasionally," he said.
A CCTV is installed outside Prachi's house and another outside Neeraj's house.
After committing the murder, Asif went to the washroom of Prachi's house, took a shower to wash off the blood, and changed into a shirt of Prachi's father Ajay Rana. He then went to other houses to collect the pending payments and left the colony, said Neeraj.
He says Asif went to the market in the evening and bought some wedding-related things.
"Asif was scheduled to marry on 8 May. Everyone in the market knew about this. He had bought clothes for Rs 50,000 only a week earlier," Neeraj said.
The next day, when the police had still not cracked the case, Asif distributed newspapers like every other day. In the afternoon, he went to a fast food joint named Snackers.
Gagandeep Singh, an assistant at the eatery, told this correspondent that Asif arrived in the noon. "He seemed drunk. He had no control over his words. He asked for a good vegetarian pizza. When I suggested an option, he said that particular pizza should be dropped from the menu," says Gagandeep.
Asif eventually asked for another pizza, got it packed and left the eatery.
"Now a chill goes down my spine as I remember him arguing with me," says Gagandeep.
Asif's house is located in Ward number 3, which is a few hundred metres from Prachi's house. This Ward has six houses belonging to Asif's clan.
This correspondent knocked at a house. A woman named Raveena opened the gate. She said she was the wife of younger brother of Asif's father.
She took this correspondent inside the house of Asif, which was adjoining hers. Asif's father Taj Mohammed was taking rest on a cot in the large cement-floor courtyard.
Taj, who did not sport a beard or skull cap and looked like the area's Hindu residents, said he worked and lived in Punjab while his wife and son Asif live in Amb. He said he runs a vegetable shop in Punjab.
Taj said his daughter died a few years ago when she was was 17. She suffered from paralysis. "We raised her and then lost her. Now the son is as good as lost. We will accept whatever verdict the court gives," Taj said, hands folded, and burst into tears.
Taj said Asif's marriage had been fixed on 8 May. It was an arranged alliance.
Asked if Asif had fallen into bad company, Taj said he did not know.
Locals, however, say that the six houses of Asif's family, including his own, routinely host maulanas and maulvis from other states.
"I am not saying it happens by Taj Mohammad's consent, but they do visit here all the time. Asif's family is one of the wealthy Muslim families in Amb," a Hindu resident from the same ward, without wishing to be named, said.
Asif belongs to 'Rayeen' caste of Muslims. In Himachal, where most Muslims are converts from historically nomadic tribes such as Gujjars and Bakarwals, the number of Rayee population is tiny.
Rayeend hail from Bihar and Uttar Pradesh, where they are also called 'Kunjra', and are believed to be converts from Khatik caste of Hindus (Ali Anwar, ). Their traditional occupation is maintaining gardens and growing vegetables. Sainis are said to be their Hindu counterparts.
To escape humiliation from upper-caste Muslims, however, the community concocted an Arab lineage and named themselves after Rayee mountain in Arabia.
Some from the community call themselves not Arab but descendants of the Hindu Rajput community.
Asif's aunt Raveena too described herself as a "Rajput Rayee".
Kalidas, an Amb resident who retired as Commander in the Indian Navy, told this correspondent that Rayees arrived in Amb around two decades ago. They set up houses around rivers and ponds, rented agricultural land from land-owning Rajputs and began to grow vegetables.
"Rayees were hard-working. In no time, they became wealthy. However, they were not 'kattar'. Now, we see them inviting the maulvis inside their homes," says Kalidas, who uses only his first name but is Brahmin by caste.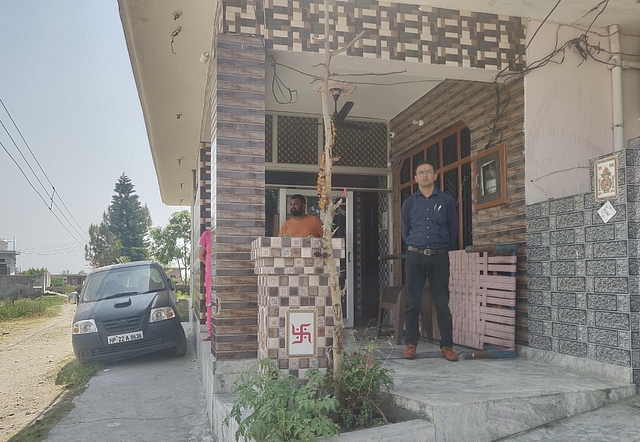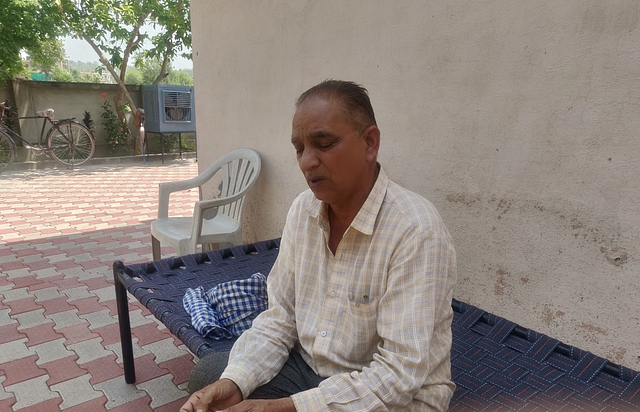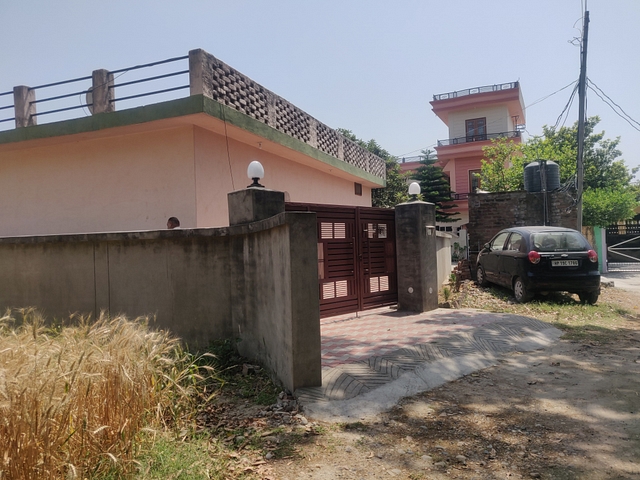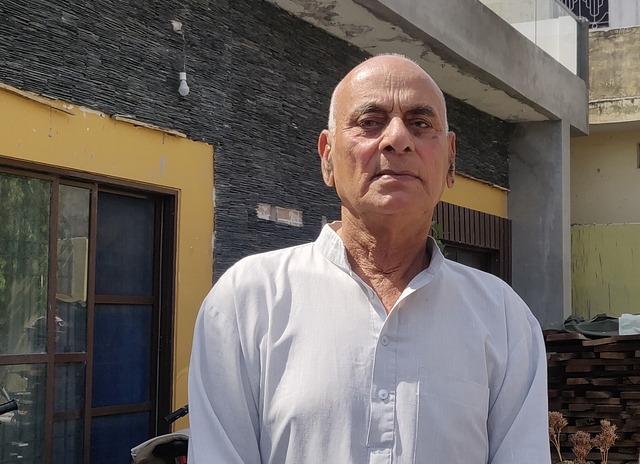 Fears Of Growing Radicalisation
The day this correspondent visited Amb, a three-day congregation of Hindutva activists called 'Dharm Sansad' was going on. The hoardings put up at several places in the market had pictures of Yati Narsinghanand Saraswati, who is facing death threats over blasphemy of Islam's founder and is also facing hate speech-related police cases.
Some hoardings appealed to Hindu couples to produce four children each.
Himachal is heavily Hindu populated. The 2011 Census pegged the Muslim population at a little more than 2 per cent. Una district has more Muslims than other districts, and it is Amb Tehsil where the Muslim density is maximum.
Amb derives its name from Hindu goddess Amba, who the residents revere.
Land-owning Rajput caste Hindus dominate businesses and politics.
Asked why Hindus of Himachal and Una need a unit such as Bajrang Dal and events such as Dharm Sansad, Chauhan cited two reasons. One, growing radicalisation among local Muslims and two, outsiders' influence in Himachal.
"Our group [Bajrang Dal] is not more than two or three years old," said Chauhan.
"It all started in 2020 when, during the first lockdown, we pulled out hundreds of jamaatis from mosques in Amb. They had attended the Delhi jamaat and were living here secretly, without any knowledge of the local police or administration. As we all know, they were spreading corona in entire India," he said.
Readers may be reminded that during the first wave of Coronavirus in India, the New Delhi-based headquarters of Tablighi Jamaat was declared to be a "super-spreader" of the virus after dozens of its inmates were found to be positive. As hundreds of other inmates had already spread to various parts of India by then, the government of India gave instructions to track the jamaatis and test them for the virus, and quarantine them if needed. Islamist organisations had slammed the order, calling it a witch-hunt of Muslims.
Panic-stricken residents from all parts of India began to look for "outsiders" in mosques of their villages and towns and hand them over to the police. A report by The Times of India dated 4 April 2020 says the Himachal police had identified 257 members of Tablighi Jamaat in the state including 39 in Una.
Many were booked under the epidemic act for not disclosing their recent visits to the jamaat headquarters in Delhi.
"In Amb, I took a lead and checked the mosques along with a team," says Chauhan. "Before that, although we would notice outsiders coming into Amb and staying here secretly for weeks, we had no idea about Tablighi Jamaat or how they function."
Tablighi Jamaat is a controversial global Islamic movement that started in India about a century ago in response to Arya Samaj's shuddhi movement to bring Hindu converts to Islam and Christianity back into "Vedic dharma".
It is considered to be the fastest-growing Islamic organisation in the world and has been banned by several countries included Saudi Arabia for being "a gateway to terrorism".
"Local Muslims in Himachal have traditionally worshipped Hindu deities, visited temples, worn clothes like us and spoken our language. But all that is changing fast. Now they wear white kurtas and pajamas exposing their ankles, sport long beards without moustaches, hang a scarf around their necks and wear skull caps. women have started wearing burqas. A lot of mosques have come up, complete with residential facilities. Himachal is not the same anymore," says Chauhan.
In February, when Muslim students in Karnataka were protesting against the state government for prohibiting them from wearing the Islamic veil inside classes in state-run schools and colleges, a girl from Muslim Gujjar community in Amb too showed up in her school in hijab. It created a mild controversy and was published in the local newspapers.
Members of Bajrang Dal stated an agitation outside the school. Eventually the school prohibited any violation of the uniform.
Ex-navy officer Sharma told this correspondent that last year, residents got together and put a stop to azaan from loudspeakers at the mosques. "Such things were unheard of in Amb. No mosques had loudspeakers. When we noticed this was becoming a trend, we got it stopped," he says.
Una, says Chauhan, has seen several 'love jihad' cases in recent past.
Love jihad is a name given by Christian, Hindu, Jain, Buddhist, and Sikh groups in India to a pattern of crimes where Muslim men target non-Muslim women for the purposes of conversion through love marriages. The term is also used routinely for cases such as Una's, where Muslim men kill women for resisting conversion or sex.
Last year, a college student named Aarti Thakur from Amb eloped with a migrant worker from Uttar Pradesh, named Mohammed Kaleem. Police recovered Aarti after a month she went missing, that too only after the matter triggered outrage on social media.
After Aarti told the local magistrate that she had run away on her own will and had married Kaleem in a Muzaffarnagar (in UP) court after converting to Islam, she was allowed to go with Kaleem.
This correspondent asked Aarti's father about her well-being, but he said he is not in touch with her and he considers her dead.
Two years before Aarti's case, a woman named Ekta Jaswal eloped from her uncle's house in Himachal with a man named Mohammed Sadiq, a native of Meerut district in UP. Within a week, Sadiq and his family looted the gold and cash that Ekta had brought and killed her. Six members of the family, including women, are facing trial for Ekta's murder but are currently out on bail.
The murder of Prachi, locals say, is the 'ultimate signal' to residents that radical Islamism has made its base in Himachal. "This murder will embolden the fanatics. Brace for more such crimes in Himachal," says Chauhan.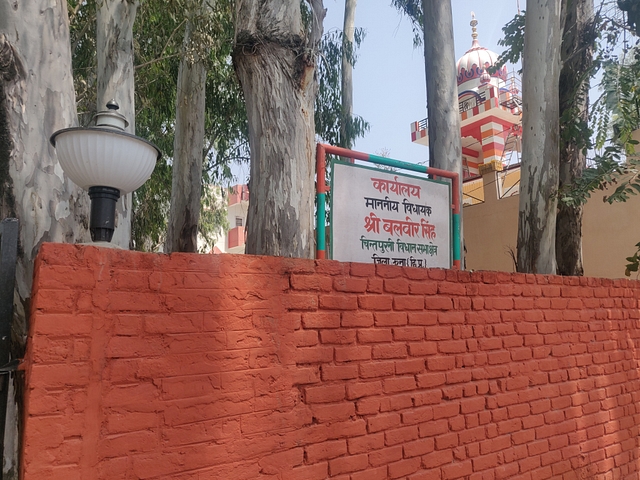 Anger Against Government
Locals say that when they staged the protest on 15 April, they made several visits to MLA Balbir Singh's house, which is a stone's throw away from the site of the protest, but he did not show up.
Balbir Singh, a BJP leader, is MLA from Chintpurni constituency. The state Chief Minister is Jai Ram Thakur from the BJP.
Sumit Thakur, a resident who volunteers for the Dal, said that the local Bharatiya Janata Party unit has been hostile to their struggle against 'radicalisation' all along.
"In all the agitations we stage, the police slap cases against us and book us for serious offences such as rioting. They call us trouble-makers. Politicians ignore us," he said.
Sumit says the locals expected not only the MLA but also the CM to meet the victim family.
"But they have not bothered," he said.
Get Swarajya in your inbox everyday. Subscribe here.
Tags: 
BJP

, 

terrorism

, 

Muslims

, 

Christianity

, 

Himachal Pradesh

, 

HIndus

, 

murder

, 

Hindu

, 

conversion

, 

Radicalisation

, 

Buddhist

, 

Jain

, 

CCTV Footage

, 

Bajrang Dal

, 

Love Jihad

, 

AMB

, 

Tablighi Jamaat

, 

POCSO Act

, 

maulanas

, 

Agitation

, 

Radical Islamism

, 

maulvis

, 

Yati Narsinghanand Saraswati

, 

Una District

, 

Rajput Rayee

, 

Dharm Sansad

, 
An Appeal...
Dear Reader,
As you are no doubt aware, Swarajya is a media product that is directly dependent on support from its readers in the form of subscriptions. We do not have the muscle and backing of a large media conglomerate nor are we playing for the large advertisement sweep-stake.
Our business model is you and your subscription. And in challenging times like these, we need your support now more than ever.
We deliver over 10 - 15 high quality articles with expert insights and views. From 7AM in the morning to 10PM late night we operate to ensure you, the reader, get to see what is just right.
Becoming a Patron or a subscriber for as little as Rs 1200/year is the best way you can support our efforts.
Become A Patron
Become A Subscriber