Do you remember the name 'Kokilavani'? Can you put a face to the name?
Probably you do not, and you cannot.
She was an intelligent girl of 10 from Tamil Nadu. She liked to write poetry. Had she been alive, she would be 41 years old today.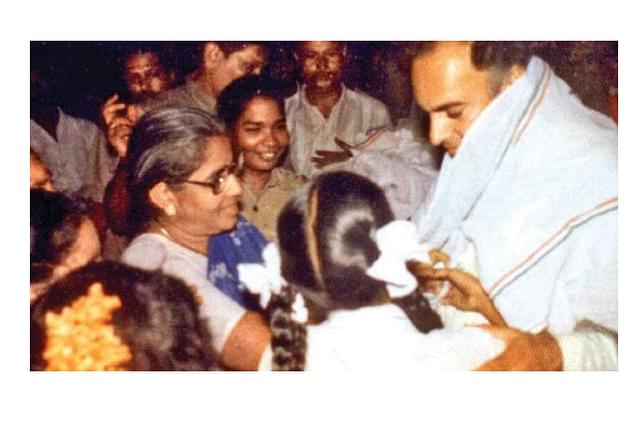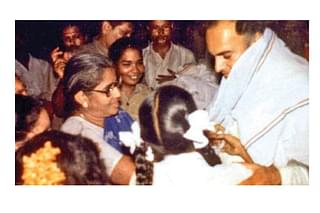 Kokilavani - ten years old innocent child killed along with Bofors scandal accused former Prime Minister of India.
She was killed. Blown to smithereens by a well-planned and meticulously executed explosion. She died along with her mother, Latha Kannan. They were among the 15 innocent lives lost along with Rajiv Gandhi, former prime minister, on 21 May 1991.
The people who were a part of the conspiracy were forgiven by Rajiv Gandhi's family eventually.
Nalini (one of the conspirators) was also a woman, Sonia Gandhi pointed out. She was a mother too. So, commute her sentence to imprisonment, she appealed. Rahul Gandhi followed suit and announced that he had forgiven his father's killers.
It is not easy to say that you have forgiven the killers of your father. The loss was cruel and tragic. It is not easy for a woman to show such forgiveness to another woman who, along with her partner, was involved in killing her husband.
Yet, there are questions.
Did they really forgive? Or was it a cynical political ploy to facilitate a political and ideological alliance between Congress and DMK?
For more than a decade before their political partnership, the Congress leadership and cadre used to hold the DMK responsible for the assassination of Rajiv Gandhi. On several occasions, Congress leaders accused the DMK of involvement in the assassination.
Sonia herself forayed into politics by accusing her Congress colleague and former PM P.V. Narasimha Rao of deliberately slowing down the probe into Rajiv's assassination and depriving the family of justice.
It is important to recall that the Congress-led UPA (United Progressive Alliance) government (in which DMK was the most powerful ally) played a mute witness and, as some say, indulged in covert collaboration in the 2009 brutal military assault on innocent Tamil lives in Sri Lanka.
Of course, LTTE (Liberation Tigers of Tamil Eelam) by then was nothing more than a ragtag bunch of death cultists centred around the glorified hero worship of their leader V Prabhakaran.
With their alliance with 'breaking India' forces, the LTTE needed to be vanquished for peace and stability.
Yet there is another dimension. The all-out attack on the Eelam Tamil population also facilitated Chinese entry into Sri Lanka.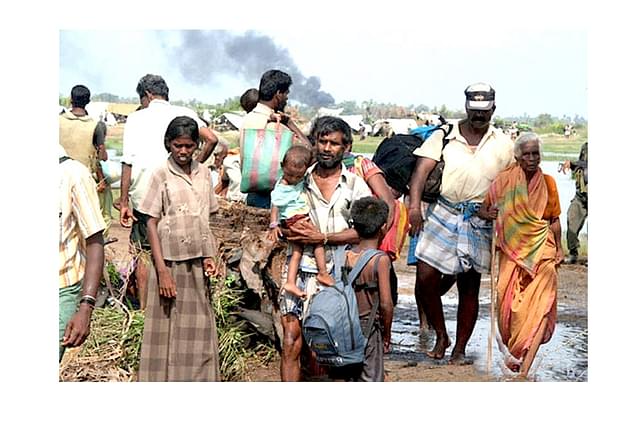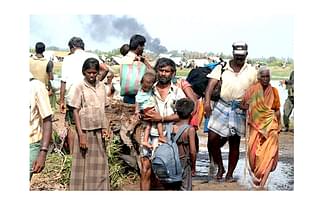 In 2009, Eelam Tamils suffered a genocidal human tragedy. Indian government under UPA was silent.
At that time, the UPA government did not seem to display much sympathy for the Tamil population.
If Sonia Gandhi showed forgiveness in her personal capacity to the direct collaborators of the conspiracy to assassinate her husband, the government in which her word was the supreme authority exacted great revenge from the Tamil people of Sri Lanka.
At the same time, this is how an eminent Tamil writer described the 'forgiveness' of the Gandhis:
What is exemplary to me is the magnanimity and nobility shown by the Gandhi family - the widow as well as the children Rahul and Priyanka whose lives were torn asunder, a childhood and adulthood traumatised by the brutal end of their most loved person. Rahul Gandhi once said I have forgiven the killers of my father. Priyanka went to the prison to meet Nalini and came back with a strange empathy for the convict. It was Sonia that requested that the woman must be spared of the noose. It is the highest form of Christian trait - to forgive - to say Father, forgive them, they know not what they do.
Let us set aside the motives behind Sonia Gandhi's personal forgiveness for a moment and look into another deeply problematic dimension of this 'Christian forgiveness'.
India is a democracy. Here every human life and its dignity have equal value. There are no first families or clans with the 'divine right' to rule India. Yet, the cult of the 'Nehru-Gandhi' dynasty has been cultivated in the general Indian psyche.
And this resulted in a perverse display of arrogance.
Take for instance Rajiv Gandhi who was 'coronated' as prime minister immediately after the assassination of Indira Gandhi. Many instances of his haughty behaviour have been documented.
Many cite the former PM terming Dr Manmohan Singh (the then deputy chairman of the Planning Commission) and his associates as "a bunch of jokers".
But even this pales in comparison to what followed.
From vacationing in Andamans with his Italian in-laws and friends to holidaying in Lakshadweep Island with a contingent of Lutyens friends misusing Indian naval carriers, Rajiv Gandhi indulged in wanton misuse of naval and airforce resources with naval officers in attendance to cater to the needs of the holiday-makers.
Go through the media coverage to figure out the extent of abuse of power.
Even this arrogance could have still been ignored if not for the fact that it created serious security challenges for the country.
Rajiv Gandhi invited Italian non-experts to train Indian SPG and an Indian officer was physically assaulted by an Italian. This led to RAW strongly warning Rajiv Gandhi, and he had to terminate the agreement with his the Italian firm.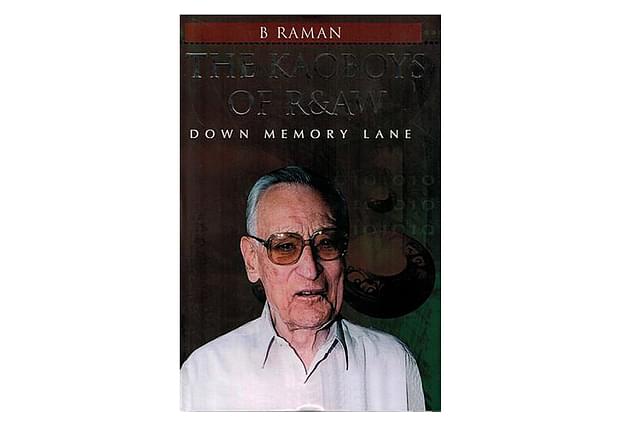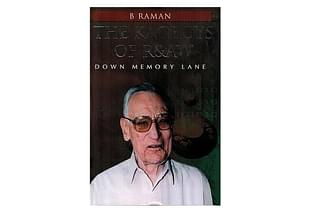 Rajiv Gandhi employed non-experts from his mother-in-law land Italy to train Indian SPG, revealed B Raman.
He is reported to have behaved even more rudely with professional bureaucrats.
Of particular relevance is the way he sacked foreign secretary and grade one officer A P Venkateswaran (1930-2014).
In any other democratic nation, the prime minister would have been questioned and would have been made to apologise to the sacked bureaucrat.
A P Venkateswaran was a person who empathised with Eelam Tamils and could have secured a better livelihood for them.
He could have brought LTTE to the negotiating table with India. But the arrogance that Rajiv Gandhi showed in sacking this sensible officer – sealed the democratic way of dealing with the Sri Lankan issue.
A P Venkateswaran one of the finest officers of Indian bureaucracy was humiliated and sacked by Rajiv Gandhi.
Now coming to the 'forgiveness' of the Gandhis.
The bomb that exploded that fateful day in Sripeumbudur killed not only Rajiv Gandhi.
It also killed 14 other innocent Indians. These included police women and Congress volunteers, and ordinary women and children, who believed that Rajiv Gandhi would make a good prime minister.
But has not the 'forgiveness' of the Gandhis denied justice to these innocent Indian victims and their families?
The assassination of a former prime minister would definitely draw attention to his family and how his family pursues the cause of justice.
At the same time, a democratic and just society should provide the same weightage to each person who lost his or her life. Each death should have been dealt with separately.
If Nalini and her team were responsible for the murder of Rajiv Gandhi, they were also responsible for the murder of 10-year-old Kokilavani and her mother Lata Kannan, 17-year-old college student Saroja Devo, Mahila Congress leader Santhani Begum, police constable Dharman, police inspector Rajguru, police constable Chandra, police inspector Edward Joseph, police superintendent K S Mohammed Iqbal and other victims.
Each of them deserves justice, just as Rajiv Gandhi.
Their bodies, blown into pieces by the bomb, perhaps could not have been identified. But they were as much the citizens of India as the former prime minister. They were humans with dignity.
In fact, if the Indian judiciary has any Dharma, it should have given a separate sentence for each victim and made the sentences run simultaneously.
'Christian forgiveness' of Sonia Gandhi and the subsequent soft-pedalling on the issue by the Indian judiciary, perhaps genuine or perhaps because of dynastic mesmerism, does not have the right to trample upon the rights of the citizens of India.
Nalini and her co-conspirators are cold-blooded murderers. They are terrorists.
Their release and the coverage given to them by a section of the media do not augur well for the democratic health of the nation.
Imagine the notorious Manson girls grinning and giving interviews and declaring with obscene arrogance that keeping them in jail would not bring back the lives of victims.
From a secular, political perspective, the 'forgiveness' of Sonia and the release of Nalini should be seen as part of a long-term political strategy to weaken Indian institutions.
Finally, and before we conclude, let us look at how the government of India under Narendra Modi has acted in this matter.
Perhaps, no other Indian government has done so much for the Tamils of Sri Lanka than the Narendra Modi government. He visited them. He provided them with aid and infrastructural development.
He pointed out that they are an asset and a bridge between Sri Lanka and India — making Sri Lanka realise their strength and India's cultural and ethnic bonds with them.
At the same time, the government of Narendra Modi has appealed against the early release of the collaborators in the conspiracy and act that killed 15 Indians, including former prime minister Rajiv Gandhi .
That way, the government has shown that it respects the lives of ordinary Indians as much as the lives of families of former PMs.
That is justice for the common person — not just for Indians but also for people of Indian-origin and culture in Sri Lanka.