In the wake of the recent gruesome attacks in Afghanistan – many allegedly traced back to Pakistan, the question many in the Afghan government and civil society are asking is, has President Ghani's outreach to Islamabad failed? And if it has, what is the alternative now – especially in dealing with the Taliban?
The recent wave of attacks in Kabul saw at least 65 people killed and hundreds severely injured. The attacks began, on August 7, with a suicide bomber detonating explosives outside the National Police Academy killing at least 27 students. Then, a truck laden with explosives blew up killing 15 people and injuring 240 in Shah Shaheed area of Kabul following which an assault on Camp Integrity, a NATO military facility, killed nine, including a US soldier. Three days later, another five people were killed and 16 others injured when a suicide bomber attacked the main entrance gate of Hamid Karzai International Airport.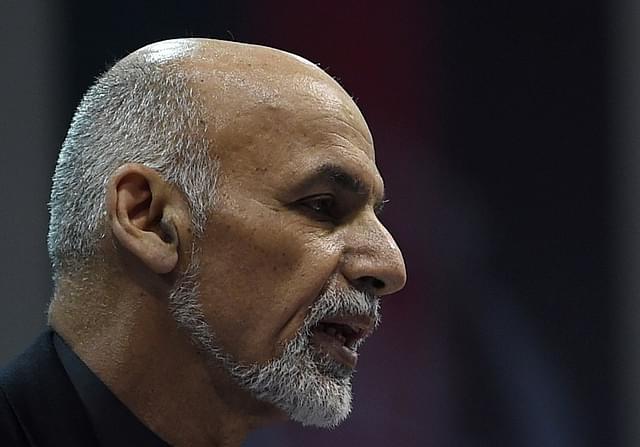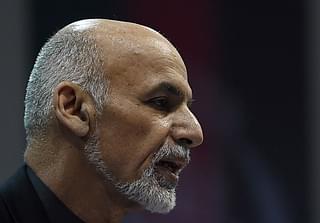 The gruesome attacks have evoked strong reactions from the Afghan government and civil society. President Ashraf Ghani in his televised address to the nation blasted Pakistan for its role in the attacks and said, "Pakistan still remains a venue and ground for gatherings from which mercenaries send us messages of war". In a rare public rebuke of the neighbour, Ghani slammed Pakistan for supporting the Taliban insurgents in their 14 year war against Kabul. "The last few days have shown that suicide-bomber training camps and bomb-producing factories that are killing our people are as active as before in Pakistan," he said.

Further, Afghan government's CEO Dr.Abdullah Abdullah, in his interaction with the council of ministers, said that elements who commit crimes in Afghanistan are being financed and armed in neighboring Pakistan. He also criticised Pakistan for not making the peace process result-oriented.
The Afghan Intelligence – National Directorate of Security (NDS) has said that specific elements within the Pakistani army were behind the deadly attacks in capital Kabul, gesturing towards the country's military intelligence – Inter Services Intelligence (ISI). The Haqqani terrorist network, nurtured by Pakistan, is also said to be involved in the attacks.
The attacks have come in just weeks after the Parliament attack in Kabul on June 22, which killed five people and injured 30 others. The NDS had reported then that the attack was masterminded by Mawlawi Shireen, the military commander of Haqqani network, allegedly with financial and logistical support provided by Bilal who is an officer of the ISI. It was also alleged that some 75 lakh of Pakistani rupees was spent on the Parliament attack.
Besides sponsoring and planning attacks inside Afghanistan, Pakistani military is also claimed to have been involved in direct attacks on the Af-Pak border, in spite of Afghanistan's multiple protests at the diplomatic level. The border provinces of Kunar, Paktika and Nangarhar have all come under rocket and mortar attacks in the past two months, with as many as 43 missiles hitting areas in Kunar alone.
Earlier this week, Pakistani military is said to have attacked an Afghan police outpost in Narai District of Kunar resulting in atleast 13 casualties. The aggression by Pakistan Army on its Western border has been concomitant with its repeated ceasefire violations on the Eastern LoC with India.
In another disturbing report, Interior Minister Noorul Haq Ullomi said that Pakistan is sending armed individuals disguised as Islamic State (IS) fighters to destabilise the country. In the worn torn country of Afghanistan, the arrival of IS has already caused great complication in the security scenario. With Pakistan trying to exploit this situation, stability in Afghanistan might become all the more elusive.
The general sentiment seems to be that Pakistan can never be trusted to bring peace. It was no surprise therefore that ever since President Ashraf Ghani reached out to Pakistan, after coming to power in September 2014, he has been coming under severe criticism at home and beyond.
Civil society organisations in Afghanistan such as the Civil Movement for Social Justice have said that the government has failed to devise an effective foreign policy to deal with Pakistan. But in less than a year, Ghani seems to have finally understood why his people were never optimistic about his outreach to Pakistan as he is finally saying things which his people want him to.
Pakistan, on its part, is unwilling to let go of its 'strategic assets' – in the form of Taliban and other terrorist groups – any time soon, despite all the rhetoric that they support a stable Afghanistan.
Despite Ghani banking nearly all his political capital on Pakistan to compel Taliban get to peace talks, Islamabad has at best responded with optics and hyperboles. Violence continues to wreck people's lives in almost every corner of the country even as the so called peace talks with Taliban are underway, raising fundamental questions on the effectiveness of such engagements to bring any peace.
In fact this year's fighting season has turned out to be the bloodiest ever, with the Taliban carrying out attacks and taking control of several districts even in the north. However, with the confirmation of Mullah Omar's death creating fissures within the Taliban, Ghani has an opportunity to turn the tables. He must use this moment of epiphany to course correct his approach to Pakistan and the Taliban.
With Pakistan's unabashed involvement in multiple attacks on Afghan soil coming out to the fore, the Afghan government would do well to talk tough and put pressure, both bilaterally and internationally, on Pakistan to rein in its state and non-state actors.

Commentators in Afghanistan have urged their government to turn to the UN Security Council for redress by exposing the depth of Pakistan's destabilising activities. The role of international community is indeed crucial if Pakistan is to be made accountable for its actions, else violence in Afghanistan would continue to wreak havoc in the region.