Kerala's Courageous Vault In The Intense Macbethian Kalari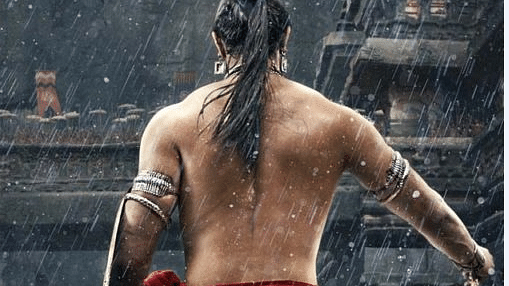 Veeram
Snapshot
The unraveller of navrasa, well-known filmmaker Jayaraj places Macbeth and Chandu Chekaver together in Veeram, his fifth in the series. The adaptation promises to be a brave new rendering of Shakespeare's great tragedy.
There is a high chance of getting swayed by the hypnotic imagery in Jayaraj's Veeram, an epic historical adaptation of William Shakespeare's Macbeth. Pitched as a 'bold new vision' of Shakespeare's Macbeth, Veeram also takes inspiration from the Vadakkan Pattukal, a collection of ballads in Malayalam, and merges Shakespeare with the tale of Chandu Chekavar, a warrior in the 13th century North Malabar. Simultaneously made in Malayalam, Hindi and English, Veeram features Kunal Kapoor, the actor best known for Meenaxi: The Tale of Three Cities (2000) and Rang De Basanti (2006), in the lead.

Interestingly, Jayaraj's version of Macbeth is more faithful to the source and released close on the heels of a similar English version (2015 ) directed by Justin Kurzel that featured Michael Fassbender as Macbeth and Marion Cotillard as Lady Macbeth in Macbeth. At first glance, both garnered much acclaim. Kurzel's film failed in spite of positive critical reaction. The jury is still out on Jayaraj's interpretation. In spite of the alluring imagery and the thought-provoking context, a question might plague the viewer's mind. Does the world need yet another cinematic retelling of the tragedy?
With its period setting, Veeram is a more of 'performance' of Macbeth in the spirit of Orson Welles' film version (1948 ) or Roman Polanski's 1971 version, as opposed to Akira Kurosawa's Throne of Blood (1957), which was more of a reading of the original. Vishal Bhardwaj's adaptation of Macbeth, Maqbool (2004), that set the play in present times Mumbai underworld, is perhaps the first that comes to mind the moment either Shakespeare or Macbeth are mentioned.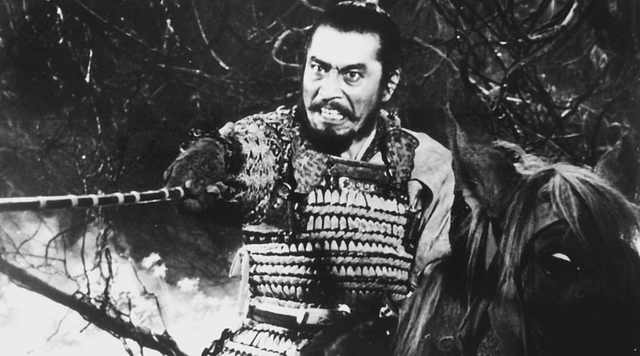 Macbeth has been a favorite with filmmakers across generations and cultures. It is understandable for this particular tragedy to be the darling of actors and filmmakers with a theatre background; Laurence Olivier toiled endlessly to get his version made, and Orson Welles not only featured as Macbeth but also directed the one featuring him. Kurosawa and Polanski — not connected with the stage in the strictest definition of the word; adapting Macbeth transformed into their greatest cinematic offering. Years ago, when Laurence Olivier was attempting to make his version of Macbeth, he had decided to make many changes to the original. Amongst other surprises, Olivier had written a scene where his Macbeth along with Lady Macbeth morph into the witches.
In Ran (1985), Kurosawa's work inspired by Shakespeare's King Lear, the central character appears to be a great lord of the Japanese feudal empire and the play is transformed beyond recognition. The Bad Sleep Well, his adaptation of Othello is set in 1960 corporate Japan, but when it came to Macbeth (Throne of Blood), Kurosawa remained more faithful to the original text. In fact, Anthony Dawson mentions in his essay Reading Kurosawa Reading Shakespeare that his resistance to Kurosawa's cinematic strategies notwithstanding, the filmmaker's imagery in Throne of Blood hovers on obviousness to Shakespeare's text. The repeated shots of clouds, the overly insistent fog, the web-like forest "smack of significance" and even the scene where Washizu/Macbeth (Toshiro Mifune) takes the spear to kill his lord, there is a shot of the crescent moon, the symbol of the feudal lordship with a screeching crow crossing it, is too true to the word — Lady Macbeth saying "The raven himself is hoarse."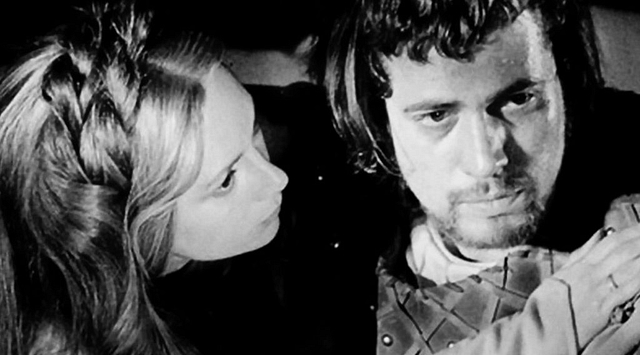 By contrast, Polanski's Macbeth (1971) concentrated more on "the internal ugliness in physically beautiful characters" and observers felt that the theme of murderous ambition fit well with Polanski's filmmaking. Noticing the revival of Macbeth's primitive edge and Polanski's decision to push his actors more towards naturalism as opposed to expressionism, there was also a sense of history being depicted as a "vicious circle of crimes and miseries." Intriguingly enough, a few even interpreted Polanski's Macbeth to a reflection on the murder of his eight-and-a-half months pregnant wife Sharon Tate by members of the Charles Manson family and even wider issues, such as the assassination of Martin Luther King Jr., and the Vietnam War.
In a wider global and Indian context, Macbeth would readily qualify to be the go-to Shakespeare for filmmakers. Thematically, the concept of lust for power and ambition plays well with the tradition of popular Indian cinema and more specifically Hindi cinema. Perhaps this could be the reason that despite adapting Othello and Hamlet in Omkara (2006) and Haider (2014), Vishal Bhardwaj's rendition of Macbeth in Maqbool continues to be his most beloved film. By the time Bhardwaj made Maqbool, Shakespeare had been adapted into Hindi films on many occasions. Rahul Rawail's Betaab (1983) was screenwriter Javed Akhtar's interpretation of The Taming of the Shrew and Gulzar's Angoor (1982) was an adaptation of The Comedy of Errors, which was previously attempted as Do Dooni Char (1968) with Kishore Kumar and Asit Sen playing the roles that were played by Sanjeev Kumar And Deven Verma. In the 1980s, Mansoor Khan's Qayamat Se Qayamat Tak (1989), which was written by his father and celebrated filmmaker Nasir Hussain, retold Romeo and Juliet.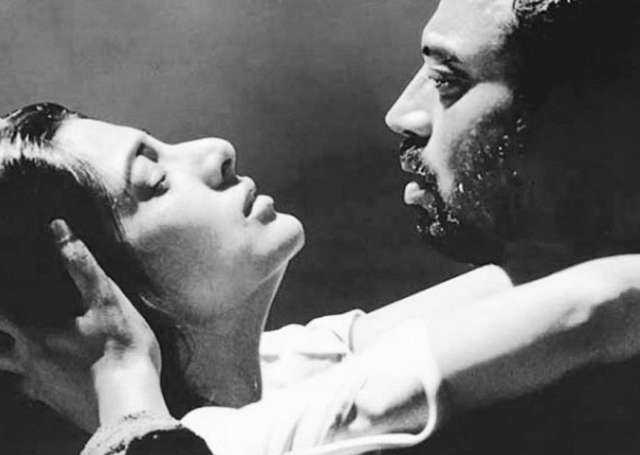 In Maqbool, Vishal turned Macbeth's witches into corrupt police officers Pandit (Om Puri) and Purohit (Naseeruddin Shah) who predict that Maqbool (Irrfan) would soon take over Jahangir Khan or Abbaji's empire. What made Bhardwaj's version of Macbeth exceptional? The inspired move of making Lady Macbeth Abbaji's mistress; her fear of losing her hold over the old don triggers Maqbool/ Macbeth's actions more than his desire to be the lord. Perhaps the cinematic span of Macbeth from Kurosawa's Throne of Blood that places the character against a Samurai backdrop, and Bhardwaj, who puts him in the underbelly of the Bombay underworld legend makes it natural for Jayraj to place Veeram in between the fable of Chandu Chekaver and Kalaripayattu, the ancient Indian martial art that originated in Kerala.
Kurosawa's Washizu and Vishal's Maqbool display with great aplomb the central theme of ambition merged with a wrapped sense of loyalty. Both Washizu and Maqbool may be ambitious, but are also fiercely loyal. While every samurai or gangster's henchman Washizu and Maqbool's occupation respectively might harbour a desire to be his own master, both are relatively content with the position they hold. Imagine any samurai or a Hindi gangster film and it would not be totally incorrect to say that similar characters from other films would be more eager than the Macbeth in Throne of Blood and Maqbool to commit the sins that become their undoing. This concept makes Veeram a luscious prospect in the pantheon of Macbeth adaptations. Merged with the legend of Chandu Chekaver, who is also known as Chathiyan (Betrayer) Chanthu, it offers a great platform to interpret Macbeth.
There are numerous versions of the fable of Chandu Chekaver, the warrior who supposedly lived in the 16th century (Veeram places him in the 13th century) and hates his cousin Aromal Chekavar for winning the love of Unniyarcha. There is one version where Chandu becomes Aromal's helper in a duel, Ankam, and stabs him, while another version says that Chandu replaces the metal rivets holding the blade of Aromal's sword with wooden ones thereby leading to his death.
Transporting Chandu Chekaver to Shakespeare's Macbeth is perhaps as intriguing as a previous telling of the legend in Hariharan's 1989 epic Malayalam film Oru Vadakkan Veeragatha where the story was presented from Chandu's perspective. Mammootty, who also won the National Film Award for Best Actor for the role, portrayed the role of Chandu, and here Chandu was shown as an orphan who suffers only losses in his life, and most of them, at the behest of Aromal (Suresh Gopi). The 'betrayer' part of Chandu's persona in Oru Vadakkan Veeragatha comes in a roundabout, where his teacher and master Kalaripayattu exponent Aringodar (Captain Raju) is fighting Aromal but the latter's sword breaks. Chandu requests Aringodar for a break to fix Aromal's sword that has been purposefully ruined by a blacksmith on the directive of Aringodar's daughter Kunji (Geetha) who loves Chandu. Aromal deceptively kills Aringodar during the break and later blames Chandu for making his sword brittle, and in the fight that ensues, Chandu accidentally kills Aromal, whose dying words – "Chandu betrayed us" – seal Chandu's destiny.
In addition to being his third adaptation of Shakespeare after Othello and Anthony and Cleopatra, Veeram is also the fifth in Jayaraj's 'navarasa' series. The 35-crore film is also the most expensive Malayalam film made till date, and in many ways, is an amalgamation of global talents. The film's stunts have been choreographed by Allan Poppleton whose previous credits include The Expendables 2 (2012), The Hunger Games (2012), Avatar (2009) while Trefor Proud (Gladiator [2000], Star Wars: Episode 1- The Phantom Menace [1999]) has designed the make-up.

Jeff Rona, a former associate of Hans Zimmer has scored the music. It has been almost a decade since the previous film in the Jayraj navarasa series, Adbhutam (2006), which made more news for its production, where the 71-minute long film was made in 2-hours.

The series has cemented the prolific filmmaker's Dr. Jekyl-Mr. Hyde-like persona where he can balance art-house with popular films that he at times labels 'crass commercial.' The series came into existence with Karunam (2000) that dealt with how the old in India were treated. The same year also saw the second in the nine film series, Shantham (2000) that featured footballer I.M. Vijayan as the lead and explored the tumultuous journey of two young men who get drawn to rival political movements.
Jayaraj places Macbeth and Chandu Chekaver together in Veeram. The film promises to be a great rendering that in the years to come could inspire younger filmmakers to change their perspectives while viewing the tragedy.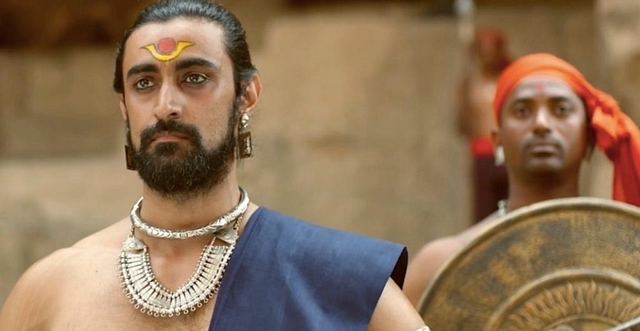 Get Swarajya in your inbox everyday. Subscribe here.
An Appeal...
Dear Reader,
As you are no doubt aware, Swarajya is a media product that is directly dependent on support from its readers in the form of subscriptions. We do not have the muscle and backing of a large media conglomerate nor are we playing for the large advertisement sweep-stake.
Our business model is you and your subscription. And in challenging times like these, we need your support now more than ever.
We deliver over 10 - 15 high quality articles with expert insights and views. From 7AM in the morning to 10PM late night we operate to ensure you, the reader, get to see what is just right.
Becoming a Patron or a subscriber for as little as Rs 1200/year is the best way you can support our efforts.
Become A Patron
Become A Subscriber