Destined To Die And Destined To Love: Why Eros And Thanatos Are Soulmates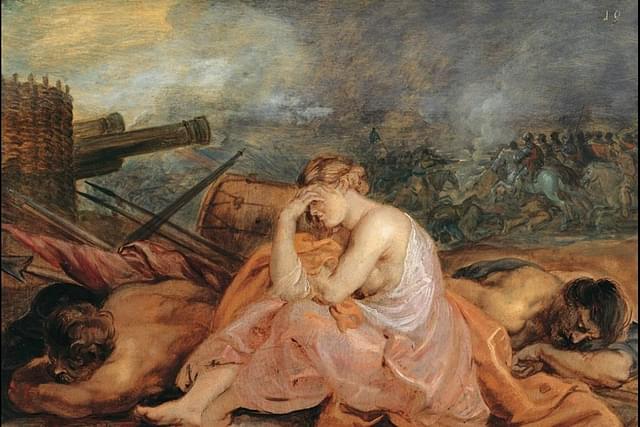 Youtube Screenshot
Snapshot
A duality exists within every single one of us—the duality we call Eros, the life instinct, and Thanatos, the death drive.
The reason I'm strong is because I've embraced my vulnerability. The reason I'm joyful is because I've duelled and defeated despair. The reason I can love is because I know how to let go…And the reason I appreciate the glorious beauty of life is because I have witnessed the exquisite beauty that is death! Welcome ladies and gentlemen to the duality of life: Eros and Thanatos. This duality exists within every single one of us—the duality we call Eros (the life instinct) and Thanatos (the death drive).
Borrowed from Greek mythology, the concept of "Eros" (from the Greek God of Love, as a force of life) and "Thanatos" (from the Greek God of Death, as the force of death) found a bewildered admirer in Sigmund Freud, the father of psychoanalysis, who for the first time introduced the term in his 1920 essay, Beyond the Pleasure Principle.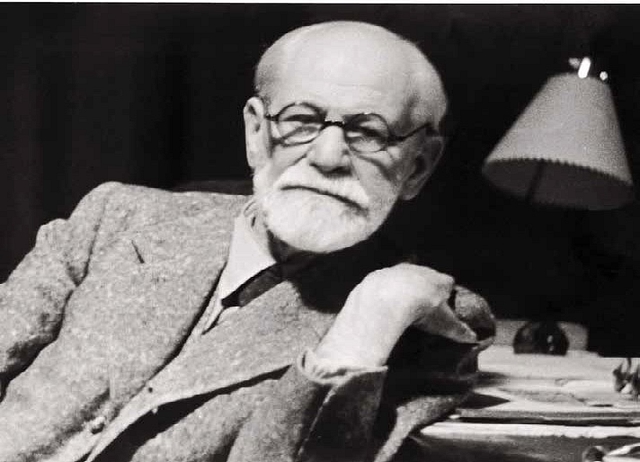 Explaining the concept, Freud postulated that every human being contained within himself a destructive death drive that compelled him to engage in increasing acts of self-destruction that could ultimately lead to his own death. Of course, what was fascinating was that the same human being also had a life instinct that lived within him and that drove him to survive—even after his own death. (Note: In case, you are wondering how one survives their own death, hang around a little longer and you will soon have the answer.)
It was this strange co-existence of "Eros" and "Thanatos" that fascinated Freud; for on the one hand, man was looking to grow and live on organically, while on the other, he also harboured a secret desire to return to the inorganic state from which he once came.
In fact, it is the very principle of Thanatos that explains why we feel an adrenaline rush when we have a brush with danger. Thanatos therefore explains why we jump from an airplane or why we dive off a mountain top or even why we have unprotected sex with an attractive stranger. Although, the irony still remains that even though we orchestrate our own self-destruction, we do ask ourselves—sometimes repeatedly: "Why the hell am I doing this to myself?"
Why indeed!
Well, the answer we seek lies in a concept called The Terror Management Theory, which, let me assure you, has nothing to do with international terrorism or its management.
Terror Management Theory (TMT, for short) is based on the work of noted cultural anthropologist Ernest Becker, who highlighted the unique existential dilemma every human being is destined to face. On the one hand, human beings are simply part of the animal kingdom, with the same deep-rooted desire for self-preservation; and yet on the other, human beings are cognitively higher up in the animal kingdom, and the only species to know that death is not only inevitable, but unpredictable, a concept better known as Mortality Salience—that is, the awareness that death is inevitable. Of course, with the knowledge of one's mortality…comes the desire to attain immortality!
And it is this perpetual desire to be immortal while being aware of one's mortality that drives human beings to fall in love, procreate, and live on through their progeny even after their death. This is why, man would even risk a biblical fall from heavenly graces, all in the hope of finding the one he loves, with whom he can procreate and achieve his own version of immortality. In fact, if we analyse TMT and its influence on our culture and group-related behaviour, it is not difficult to see how the basic knowledge of our own mortality shapes our love lives…and evolution.
Time and time again, we have heard research point out the innate desire of man to spread his seed, amongst as many willing partners as he possibly can (and sometimes, even taking unwilling partners in the process). Women, on the other hand, aren't shown to be as polyamorist as the men. Of course, before the feminists beat down my door (and trust me, I believe in gender equality and thus am a feminist too), the reason for this difference too lies in Terror Management Theory.
You see, when it comes to man, no matter how strong his life instinct, he still suffers from a basic failing. He can only sow the seed but he cannot guarantee the fruit. Giving birth still remains in the hands of a woman. Thus, no matter how many women he sleeps with, he absolutely cannot be sure that he managed to successfully impregnate a woman, who would then go on to bear his child…after all, God and the woman alone know how many farmers were busy ploughing the field (please pardon the agricultural analogy).
The woman, on the other hand, has the upper hand when it comes to immortality. No matter which man in the end manages to impregnate her, the child will always be hers. That is why while maternity is considered a fact, paternity—in the absence of a DNA test—simply remains an opinion. (Sadly, nature did not think much of our feminist movement, gender equality or mortality salience for that matter.)
In fact, TMT also lies behind the establishment of a largely monogamous society. You see, the only way a man could be sure that he was the one to father his child, he had to become a monogamous being, so as to ensure that he was the one to not only sow the seed but work the field, in order to ensure that the tree finally bore his fruit. For this, he had to be around to protect both his spouse and his spawn.
Thus, monogamy, in terms of our cultural evolution too, is rooted in the concept of Eros and Thanatos, the sacred duality of life. Thus, as human beings who are aware of our own mortality, we are also aware of our inherent power to create new life—a way to live on through our offspring, a way to live on even after we die.
In fact, it is for this reason why extra-marital affairs still remain a taboo in our society (they are, in fact, a threat to man's desire for immortality). For if, as a society, we were to become receptive to the concept of disloyalty and infidelity, the very fabric of our monogamous culture—based on mortality salience—will tear.
(Note: In fact, the only time we may even remotely become open to a polyamorist society is when man would have truly attained immortality.)
Thus, everything that we are—that is, why we love, why we marry, why we raise families, why we feel insecure about losing the things we love, are deeply rooted in the concept of Terror Management Theory, and Mortality Salience. Thus, our entire love life as a species, is rooted in self-preservation—that is, the life instinct or Eros.
And so, as we navigate through the treacherous path of life, the truth will always remain the same: Eros and Thanatos are soulmates. So, we remain destined to die and destined to love.
Get Swarajya in your inbox everyday. Subscribe here.
An Appeal...
Dear Reader,
As you are no doubt aware, Swarajya is a media product that is directly dependent on support from its readers in the form of subscriptions. We do not have the muscle and backing of a large media conglomerate nor are we playing for the large advertisement sweep-stake.
Our business model is you and your subscription. And in challenging times like these, we need your support now more than ever.
We deliver over 10 - 15 high quality articles with expert insights and views. From 7AM in the morning to 10PM late night we operate to ensure you, the reader, get to see what is just right.
Becoming a Patron or a subscriber for as little as Rs 1200/year is the best way you can support our efforts.
Become A Patron
Become A Subscriber