The State Of Scams: Decoding The Deep Rot In Bengal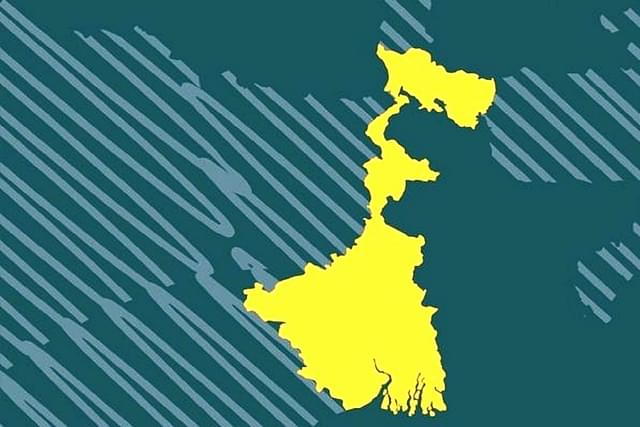 Decoding the deep rot in West Bengal
Snapshot
Why has Bengal degenerated into a 'scam state' where corruption and crime are so prevalent, unemployment is rife, and all state organs are heavily politicised?

Here are the many facets of Bengal's sad fall and the reasons for that.
Bengal has been in the news a lot over the past few weeks, and all for the wrong reasons. The arrest of senior Minister and close Mamata Banerjee aide Partha Chatterjee, the discovery of huge mounds of currency and valuables from the apartments of his close lady associate, and then the arrest of Trinamool strongman Anubrata Mandal, have shamed Bengal.
But this is not really new. Bengal has become steeped in scams over the past decade. The chit fund scam, illegal coal, sand and stone mining scams and the teacher recruitment scam are the major ones to have hit the headlines.
Add to this the widespread 'syndicate' and extortion rackets, the culture of 'cut money', and corruption that has become commonplace in the state.
Bengal, till a few decades ago, produced leading scientists, doctors, engineers, professionals, artistes, academics, writers, intellectuals and public figures of sterling repute.
So why has Bengal degenerated into a 'scam state' where corruption and crime are so widespread, where unemployment is rife, where all organs of the state--and educational institutions as well--are heavily politicised, where many lead a subsistence existence, and a fog of gloom and pessimism envelops its all?
There are many answers to that weighty question, but the primary one--and from which all the other answers stem--is economic. The root of Bengal's degeneration in all spheres--and the recent scams that have shamed the state are manifestations of that degeneration--lies in the steady economic decline of the state since the early 1970s.
Here are the many facets of Bengal's sad fall and the reasons for that:
Flight of capital: Irresponsible and militant trade unionism, attacks on owners and senior executives of industrial units, and related activities by communists since the late 1960s and early 1970s ultimately led to the flight of capital out of the state. Long shutdowns in the form of bandhs, hartals and the like became common and destroyed the work culture of the state.
This de-industrialisation of Bengal continued with the communists, with their pronounced anti-capital stance, coming to power in 1977. Industrial units and business establishments shut down one by one, business activities ground to a halt and commerce suffered terribly.
When the communists ultimately realised their monumental folly and attempted a course correction under former chief minister Buddhadeb Bhattacharjee, Mamata Banerjee scuttled those efforts by driving the Tata Nano unit out of Bengal.
Since then, big-ticket investments have eluded Bengal and investors have simply refused to buy Mamata Banerjee's hard sell of Bengal as an attractive investment destination. That's because not only do they not believe Banerjee's pitch, but are also well aware of the dismal ground realities in Bengal that act as huge hurdles for industry and commerce.
Unemployment and economic distress: This flight of capital out of Bengal and the closure of business establishments led to severe unemployment and economic distress. Millions lost their jobs and livelihoods. But the ruling communists had to keep their vast army of cadres, and supporters, loyal and happy.
Thus started the practice of extortions, 'cut money' and other rackets that generated just enough to keep the communist machinery well-oiled and running. The communists (who misruled Bengal for 34 years) and now the Trinamool ensure a subsistence level existence for its grassroots-level functionaries and workers through regular payouts from the party coffers.
Thus, there is huge disguised unemployment that exists in Bengal.
Why the rackets flourish: Bengal has this unique culture of a huge army of unemployed and unemployable men and women working full-time for a party, mostly the ruling party. They need to be paid every month by the party to meet their and their families' needs. The ruling party does that with the money collected through rackets and scams. That is how corruption and rackets have got institutionalised in Bengal.
The ruling party (this practice was started by the communists, and has since been perfected by the Trinamool) also encourages its functionaries to run their own rackets--extortions from businesses (even petty businesses), cut money and 'protection' money--provided they 'donate' a fixed percentage of that money (ranging from 50 per cent to 75 per cent) to the party coffers. A parallel economy thus flourishes in the state.
The huge sums of money recovered from Partha Chatterjee could not have been only for his own consumption. A large portion of that cash haul would have eventually gone to his party's coffers.
In the absence of any large-scale and formal economic activities that create and sustain formal jobs and livelihoods, rackets and scams that generate funds to ensure a subsistence-level existence for the vast unemployed millions in Bengal are inevitable.
Politicisation of all organs of state: The communists started this trend by packing the police, the lower-level bureaucracy and all other institutions with their cadres. This led to decay of all institutions, and has thus obliterated the checks and balances that many institutions would have posed to the loot, crime, extortion and other rackets that flourish in Bengal.
The police and the bureaucracy, even the higher bureaucracy, bend completely to the will of their political masters and act as ruling party workers in Bengal.
Decline of standards in state-funded educational institutions: As the recent teachers' recruitment scam has illustrated, unqualified party functionaries and supporters are appointed in government schools and colleges as teaching and non-teaching staff in lieu of bribes. This has led to an abysmal fall in education standards in government schools and colleges, and large scale political indoctrination of students.
As a result, a large number of students who pass out of government schools and colleges in the state lack the skills and knowledge for the formal job market and are, thus, unemployable.
Brain-drain: The best and the brightest of Bengal leave the state and get admitted to educational institutions in other states and also abroad after their board exams and graduation. Even the mediocre ones try to go away from Bengal, which is then left with a vast number of below-average students.
Bengal does have a few higher education and technical institutes that compare with the best in the country. But the graduates from these institutions also leave the state to seek jobs or start ventures in other states.
A severe shortage of good jobs--and even the ones that exist offer limited prospects of professional advancement--combined with the toxic environment in Bengal caused by over-politicisation, corruption and lawlessness--leads to this brain drain.
Lack of entrepreneurial spirit and poor work culture: Bengalis have lost their entrepreneurial spirit and few in the community are really wealth-creators. Thanks to workplace indiscipline encouraged by the communists (and now the Trinamool), the state has become notorious for its poor work culture.
The lack of enterprise amongst Bengalis has led to the community's overwhelming dependence on jobs, and the lack of jobs has forced a huge number of the unemployed to turn to the ruling party to ensure their survival. The ruling party utilises this army of unemployed (and unemployable) as foot-soldiers to maintain its hold on power.
Lumpenisation of society: The politicisation of all institutions and their subversion by the ruling party, the steep fall in standards in government-funded institutions of learning, and the overall decline in values, ethics and morals has led to an alarming lumpenisation of society.
This not only acts as a strong disincentive for entry of investors--and investments, especially big ticket investments, spur more growth--into Bengal, but also drives away merit from the state. Which bright, ambitious and progressive person would like to stay on in a state that has fallen into such an abyss of corruption, crime and overall decline?
These, in brief, are the causes and effects of the deep rot, and rut, that Bengal has fallen into.
Also Read: The Proverbial Buck In West Bengal, Stops With The Chief Minister
Get Swarajya in your inbox everyday. Subscribe here.
An Appeal...
Dear Reader,
As you are no doubt aware, Swarajya is a media product that is directly dependent on support from its readers in the form of subscriptions. We do not have the muscle and backing of a large media conglomerate nor are we playing for the large advertisement sweep-stake.
Our business model is you and your subscription. And in challenging times like these, we need your support now more than ever.
We deliver over 10 - 15 high quality articles with expert insights and views. From 7AM in the morning to 10PM late night we operate to ensure you, the reader, get to see what is just right.
Becoming a Patron or a subscriber for as little as Rs 1200/year is the best way you can support our efforts.
Become A Patron
Become A Subscriber