Asara is the biggest village in Baghpat district of western Uttar Pradesh. Residents of this largely Muslim-populated village say it is also the most educated.
The reason perhaps is that most of its residents belong to upper castes.
When we visited the village this week, hardly anybody wanted to talk about the recent sensational murder case that Asara's name has now come to be associated with.
On the evening of 8 November, a family killed their daughter and her lover. The woman's brother, Mursaleen, who is the key accused, did not flee the village. Instead, he went to the village pradhan and confessed to his act.
When the police apprehended him, an unfazed Mursaleen told the cops, "How can we Syeds give our daughter to a Faqir?"
This was by Baghpat Superitendent of Police Neeraj Kumar Jadaun.
The Syed caste among Indian Muslims comprises people who identify themselves as either belonging to a foreign race or converts from upper-caste Hindus.
The Faqir caste among Indian Muslims, on the other hand, comprises people who are converts from the Hindu 'sadhu' community, that is, those who were traditionally mendicant. Faqir is Arabic word for 'poor'.
Mursaleen's family is Syed while Arif, the lover of his sister Mehezabin, was Faqir.
Mursaleen carried out the murder with help of his brothers Armaan and Mozammil, cousin Shahnawaz and an accomplice, Muntazir. While Mursaleen was arrested promptly, Shahnawaz came into the police net a day later.
Two days ago, the police Armaan and Mozammil.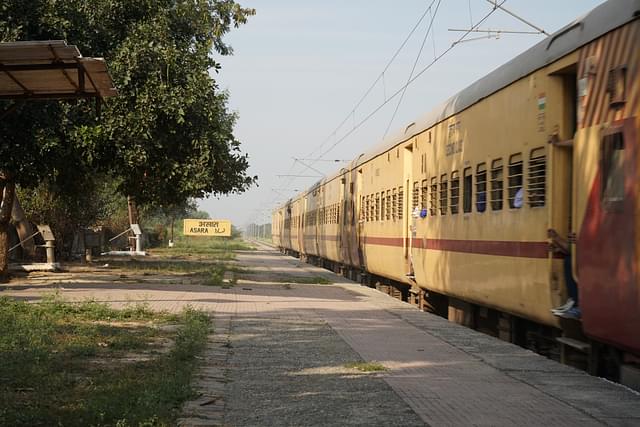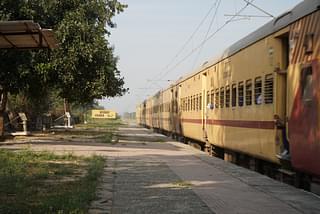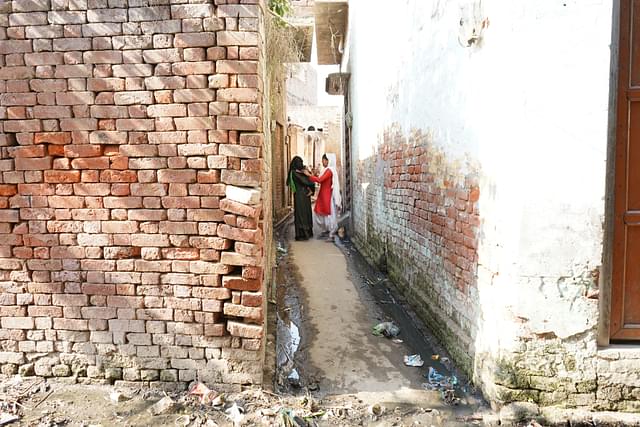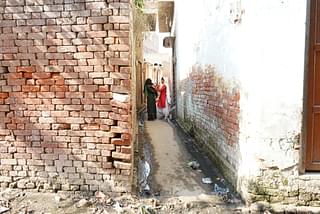 Faqir Muslim and Chamar Hindu basti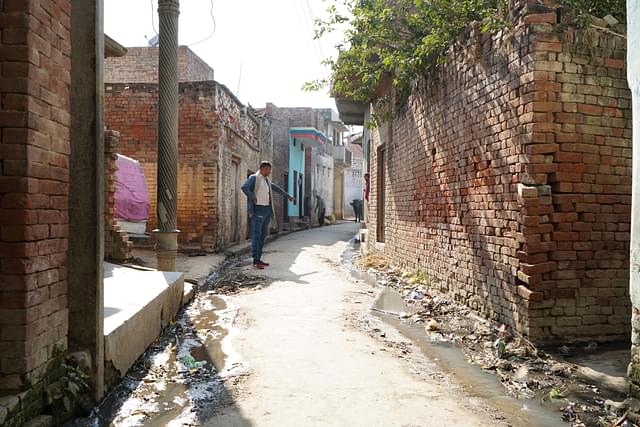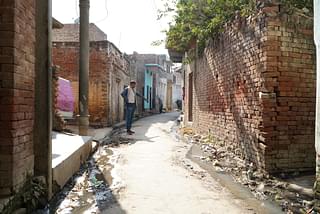 The man pointing at the open drain is Hindu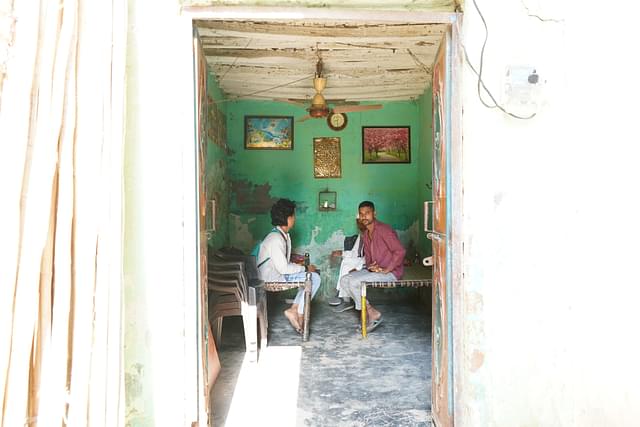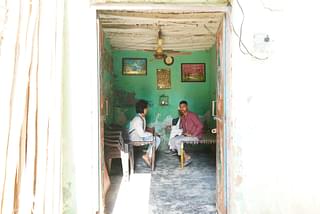 In Arif's house. On the left is Swarajya correspondent while on the right is Arif's nephew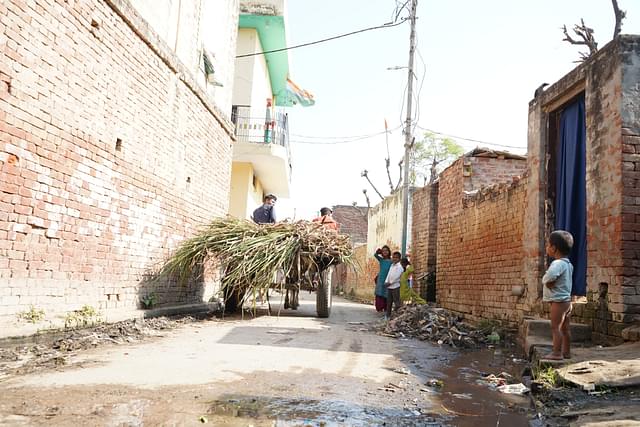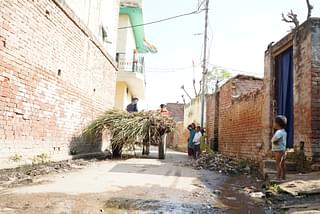 Another view of the Faqir Muslim and Chamar Hindu basti
The village has two bastis – one where upper castes such as Syed and Moole Jat Muslims live, and which is cleaner and has wider streets, and the other where lower castes such as Muslims belonging to the Faqir community and Hindus of the Chamar community live.
In Baghpat and around, Muslim converts from Jat caste are called 'Moole Jat', which is derived from 'Mulla Jat', that is, the Jat who has become Muslim.
Arif's house is vacant, except for a young man who introduces himself as Arif's nephew. He does not share his name, and expresses his dislike for the media, saying "Why are you all coming now, after the death?"
He says he would not comment on the matter at all as all elders were at the police station. I call up Arif's father Mushtaq Faqir (his number is mentioned in the first information report filed in the case), but Mushtaq says he is not ready to talk yet, and I must leave.
Around Arif's house, I see some women tending to household chores. Some of them are in salwar-suits while others are in burqa. None of them agrees to talk. One of them says, "What has happened has happened. What is there to talk about? You will put us in trouble for speaking."
A neighbour however shares some details about Arif's family. Arif was one of six brothers, who have three sisters. The family is poor, just like most residents of this basti, and most male members work as daily wagers.
Arif married "five-six" years ago, to a girl from his caste, after Mehezabin's family flatly denied any possibility of a marital alliance between them.
I walk out of the basti and go straight to the pradhan. Nadeem Ahmed Chaudhary belongs to the Jat caste, and is known to be one of the most educated people in the village.
Chaudhary says that after the murder, Mursaleen came straight to him and confessed to the crime. He called up the police.
Talking to this correspondent, Chaudhary weighs his words and speaks with caution, but gives away the dominant sentiment in the village that union between a Syed woman and a Faqir man is unacceptable.
"Villagers believe so," says Chaudhary. "Ye biradari ka masla hai (it's an issue between communities)," he adds.
He says that Arif and Mehezabin wanted to marry several years ago, but their families objected to it. Arif was married to a woman from Saharanpur while Mehezabin was married to a man from a different village within Baghpat. Both Arif had Mehezabin had three children each.
Whenever Mehezabin visited Asara, she and Arif would meet up. This was a reason for constant tension between their families and communities.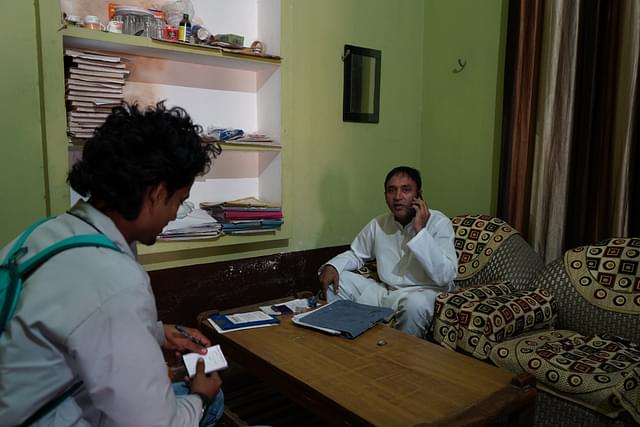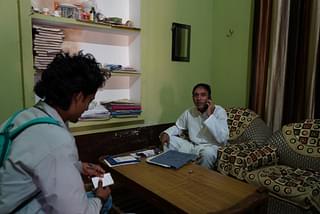 On the right is pradhan Nadeem Ahmed Chaudhary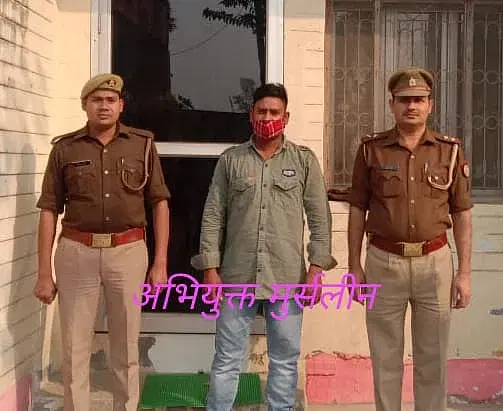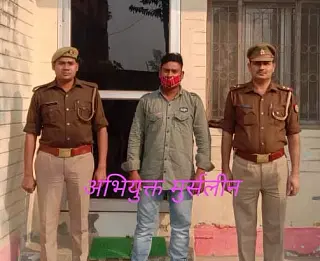 Picture of Mursaleen after arrest shared by Baghpat police on their Twitter account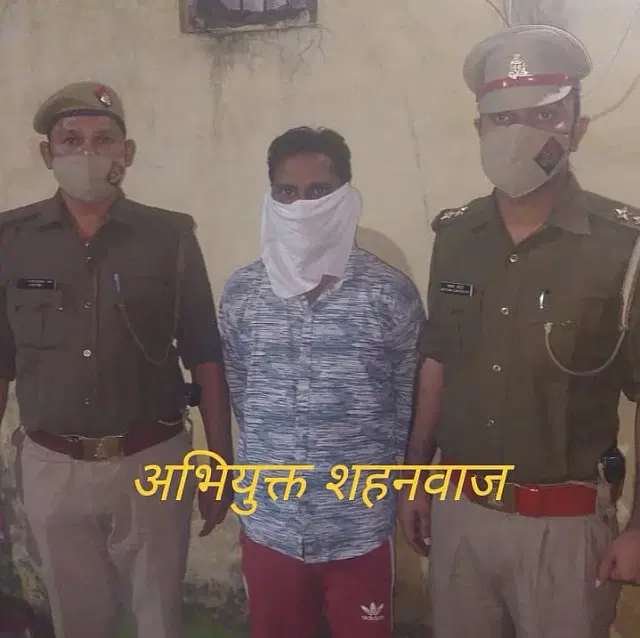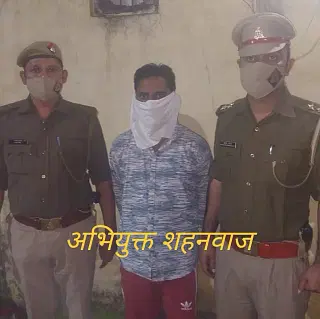 Picture of Shahnawaz after arrest shared by Baghpat police on their Twitter account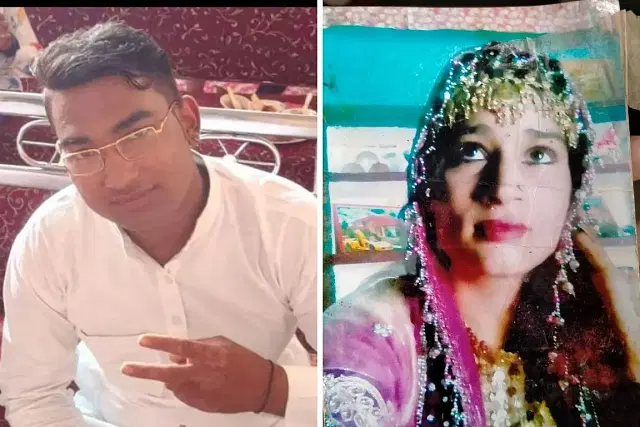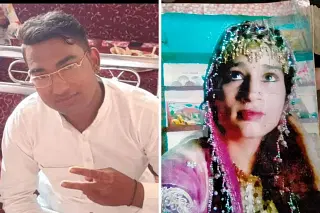 Pictures of Arif and Mehezabin
We next go to the Syed mohalla, where we also find a Hindu family from Sharma caste. Mehezabin's house is not locked, but nobody opens the gate despite repeated calling.
It's obvious that the family does not wish to talk to the media.
We find some villagers sitting together and chatting. Asked about the case, one of them says that Tahir's family is ruined. Tahir is father of Mehezabin.
"Arif has five brothers. But Tahir has only three sons. All of them are in jail. How will they survive?" says a man, who does not share his name but says he is from the same community as Tahir.
Asked if the village disapproved of the murder, he turns to the group and murmurs, "Jitni chadar, utne paon."
Others nod in agreement.
The Hindi saying that 'Jitni chadar ho utne hi pair phailane chahiye' means one should not engage in activities beyond one's abilities. Here, the reference is for Arif for pursuing a woman from a much higher caste.
Another man from the group says, "Police are to blame. They were the ones who tipped off Mursaleen about Arif and Mehezabin's location. Write about them."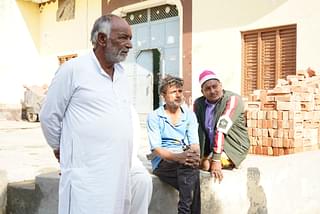 Residents of Syed mohalla. The one on the left is Tahir's next-door neighbour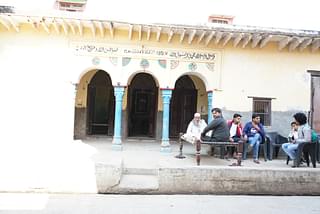 Residents of Syed mohalla
On the fateful day when the couple was killed, they had boarded the Nauchandi Express train from Allahabad. As the train alighted in Meerut and they came out, Mursaleen and his group were waiting for them.
Mehezabin was taken to Asara while Arif was taken to Muzaffarnagar, where Shahnawaz lives. In the evening, both were separately killed. Mehezabin's body was thrown in the jungle near Asara while Arif's body was thrown near Loomb village in Chhaprauli block of Baghpat.
On the complaint by Arif's family, an FIR was filed at Chhaprauli thana for his murder, under IPC sections 302, 201, 134 and 120B.
Two weeks before the murders, Arif and Mehezabin had eloped from their homes and gone to an unknown location. On 22 October, Mehezabin's family filed an FIR against Arif for kidnapping their daughter (FIR number 309/2022, filed at Ramala thana under IPC sections 366 and 506).
SP Jadaun told Swarajya that both were tracked and statement of Mehezabin was recorded in front of the magistrate, where she expressed her desire to go with Arif. As both were adults, they were let off.
They escaped again, and her family began searching for her again.
Reacting on the villagers' allegation that cops from Ramala thana had tipped off Mehezabin's brothers about her boarding Nauchandi Express, SP Jadaun denied the allegations.
He said, "Actually, it is Arif's chacha Yameen who is believed to have tipped off Mursaleen. Yameen had been helping the couple after their elopement, and Mursaleen had come to know about it.
"When threatened by Mursaleen, Yameen agreed to give away their location to him. But he most probably was not aware of the consequences. He must not have imagined that her family would take such an extreme step as to kill Arif."
On the day of the murder, Yameen was indeed accompanying the couple in train.
It is pertinent to mention here that as per , opposition to intercaste marriages is strongest within the Muslim community. As per the research, 74 per cent Muslims oppose women marrying outside caste as opposed to 64 per cent Hindus who do it.
Faiyaz Ahmad Fyzie, an activist who calls out caste-discrimination among Indian Muslims, told Swarajya that as per Shariah (fiqh), marriage between a Syed woman and a Faqir man in unlawful as they are not 'kufu'.
"If you were to ask any prominent Islamic seminary if a Syed woman can marry a Faqir man, they will give in writing that it is unlawful, such a nikah would be un-Islamic, and any Qazi will have the power to nullify such a nikah," said Fyzie.
(Note: The ground visit was made by contributor Mayur Bhonsle while the report has been written by Swati Goel Sharma).