Sheldon Pollock, on the Murty Classical Library of India and what makes a classic.
A discussion on 'classical Indian literature' must be predicated on what constitutes a 'classic'. The parsing of the term provided for an lively discussion on the fourth day of the Zee Jaipur Literature Festival, between Sheldon Pollock, Sanskrit scholar and academic and the founding editor of the Murty Classical Library of India (MCLI), and Girish Karnad.
According to its website (murtylibrary.com), MCLI "aims to make available the great literary works of India from the past two millennia."  Published by the Harvard University Press, it is supposed to cover a vast array of Indian languages, including Bangla, Hindi, Kannada, Marathi, Pali, Panjabi, Persian, Sanskrit, Sindhi, Tamil, Telugu, and Urdu. The library is financed by Rohan Murty, the son of Infosys co-founder NR Narayana Murthy, who provided $5.2 million for the purpose.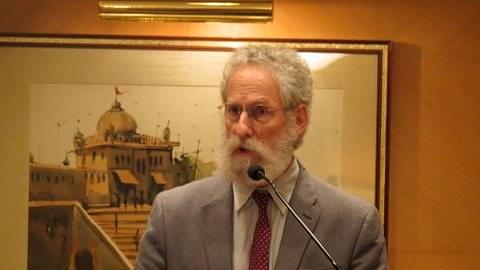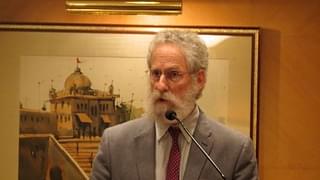 The volumes will be in a dual-language format, with the text in the original script accompanying the translation, along with critical introductions and detailed annotations. According to Pollock, the point was to "entice you back to the original".  The volumes, he insisted, were not just for professional historians and rasikas of poetry but for ordinary people who needed to connect with their past.
"Classical has a slippery, sliding existence," said Pollock on this cold, sunny Saturday in Jaipur. To illustrate his point, he referred to the Loeb Classical Library, which preserves and presents Greek and Latin texts and provides the intellectual ancestry to MCLI. The American philanthropist James Loeb's initial vision had included all Greek and Latin texts from antiquity to the fall of Constantinople in 1453. "But in reality, the Loeb library contains nothing before the sixth century," Pollock points out.
"Banabhatta begins his Harshacharita with a kavi prashansha, an eulogy to the great authors who had come before him," Pollock says. At the end of the day, "a classic is what the poet, people, thinkers have made of it". MCLI, he added, considered "anything in the domain of belle lettres or systematic thought" as a classic.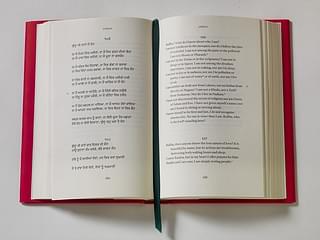 In discussing the 'classic', European thinkers like CA Sainte Beuve, Frank Kermode and TS Eliot had arrived at the concept of 'perpetual contemporaneity'. For MCLI, a classic meant 'perpetual non- contemporaneity', Pollock said, so that the possibilities of humanity that have been shut off by the experience of colonialism or modernity could be accessed once again.
Among the volumes already published by MCLI, the one that is most pertinent when it comes to recovering lost voices is Therigatha: Songs of the First Buddhist Women. A poetry anthology in the Pali language by and about the first Buddhist women, its text was lost in India but preserved in Myanmar, Thailand and Sri Lanka. Pollock considers it the first organised women's writing in the world. "Things disappear, fall out of culture. There are powerful vectors of power, and voices get silenced," Pollock says.
The other volumes include the poetry of Bullhe Shah, translated by Christopher Shackle, Abu'l Fazl's Akbarnama, translated by Wheeler M. Thackston, The Story of Manu, by 16th century poet Allasani Peddana, translated by Velcheru Narayana Rao and David Shulman, and Surdas's poems, edited by Kenneth E. Bryant, translated by John Stratton Hawley. Electronic and audio versions of these books will soon be available.
Pollock, who had earlier been general editor of the Clay Sanskrit Library, is more optimistic of the expansive breadth and ambition of MCLI.  Clay was "small, self-contained, rather expensive" and Pollock wanted editions that were affordable to Indians. "The Clay Library saw Sanskrit as a fly caught in amber. There was a need to see it as a whole, a point John Clay [its financier] did not grasp."
Pollock preferred to see Sanskrit as a "maker of bridges, not a divider. It built bridges to Buddhists, to Jains, to every vernacular language in South Asia." It was about "cosmopolitan inclusiveness, not cosmopolitan reduction". After all, Khmer princes wrote verses in Sanskrit, now a part of Cambodian literary legacy.