Soora Samhara is an important festival in southern India. This is the day when people celebrate Murugan or Skandan transforms the Asura, Soora Padman, into a peacock and rooster.
In Tamil, 'Murugan' means 'beauty'. Here, it means divine beauty or Sundaram.
For over two millennia, Murugan worship in southern India has fostered a rich spiritual tradition, resulting in profound mystic literature which, by even modest reckoning, should be considered among the finest literature of its type in the history of humanity.
The Muruga-Skanda tradition in southern India embodies the vibrant essence of Hindu spiritual vitality.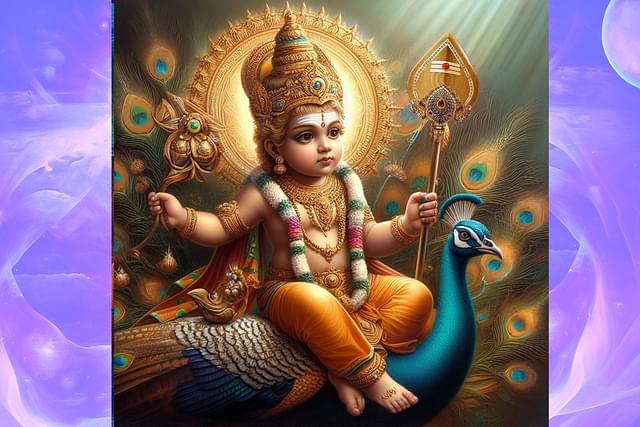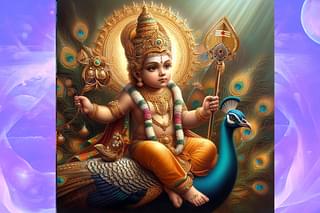 The worship of Murugan encompasses ancient shamanic rituals, including sacrificial practices such as slitting a rooster and mixing its blood with rice, as an offering to a yajna, and high visions of spiritual realisation.
The Hindu genius of Samanvaya harmoniously united diverse traditions, evolving the non-dual, divine experience-tradition of Muruga-Skanda.
Unfortunately, colonial-era Indologists and evangelical scholars, driven to subjugate rather than understand Hindu culture, often misinterpreted this tradition.
They termed the rituals of Murugan worship as an example of 'Aryanisation' or 'Brahminisation' of a supposedly primitive Dravidian culture. Regrettably, many scholars of Indology have perpetuated this colonial framework, fostering an artificial divide for over two centuries.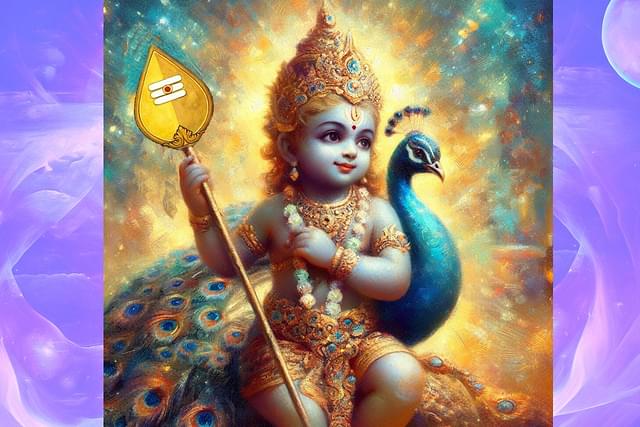 This is part of the colonial onslaught, where anything outside the homogenised, monotheistic Protestant framework is labeled as 'Aryan' and 'Brahmanical'.
The fact that Murugan has two consorts came was critiqued under the same framework.
From the beginning, the greatest mystic seers who sang in the Tamil language about Murugan never had an issue with this aspect of Murugan. Dravidianists and Marxists, however, 'deconstructed' this dimension of Murugan, claiming that Devasena, one of his consorts, was a Brahminical addition, while his original consort was Valli, the tribal goddess.
According to the Puranas, both Devasena and Valli emerged from the tears of joy that came from the eyes of Vishnu when he witnessed the cosmic dance of Shiva. They were named Amuthavalli and Sundaravalli by Vishnu and Lakshmi, and they did penance to marry Muruga.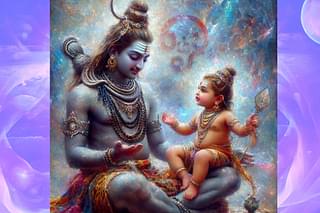 Guha Sri Kirupananda Vaariyar one of the greatest Muruga devotees used to point out the Puranic symmetry here: Muruga-Skanda emerged from the fiery Agni that emanated from the eyes of Shiva. It was only natural that He would marry those who emerged from the blissful tears that emerged from the eyes of Vishnu.
Amuthavalli was then born as Devasena, the daughter of Indra, and Sundaravalli became a tribal princess in the forest community of hunters, whose chief was Nambirajan.
Murugan married Devasena in an arranged marriage at Thiruparankuntram and Valli through a dramatic courtship which even today forms the theme of many romantic ballads.
The Dravidianist-Marxist-colonial Indologist scholarship, along with popular rhetoric, readily categorizes Devasena as Brahminical and Valli as autochthonous. This exemplifies how mediocrity and distortion are misconstrued as scholarly and historical analyses.
Of course, there is the incentive of deriving a perverse pleasure from upsetting an ordinary Hindu with this 'scholarship'.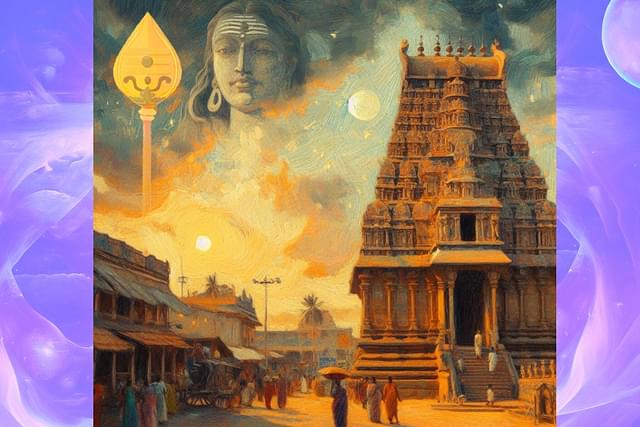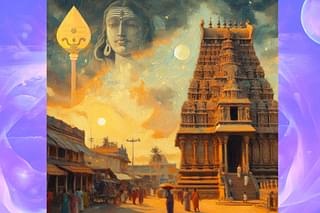 But Devasenai, the daughter of Indra, being married to Murugan, is attested in Paripadal, one of the crucial texts of Sangam literature.
Thiruparankuntram, venerated as the sacred hillock where Murugan married the daughter of Indra, is mentioned in this context. Later, this daughter would be explicitly identified as Devasena (in Tamil, 'Theivayanai').
Incidentally, Paripadal contains specific lines that speak about how all the Vedic Devas hasten to Thiruparankuntram to witness the marriage of Murugan, making this mountain near Madurai as sacred and important as the Himalayas:
Garuda-mounted Tulsi garland wearing Vishnu, Lotus-seated Brahma, Twelve Adityas, the divine physician twins the Aswins, the eight Vasus, the eleven Rudras who emanate from Dakshinamurthi, the guardians of the eight directions, Rishis
The verse quoted above contains a standard Puranic pantheon, and the poet who sang this was Nallanthuvanar. Which of those two facts suggests that this could be a later addition?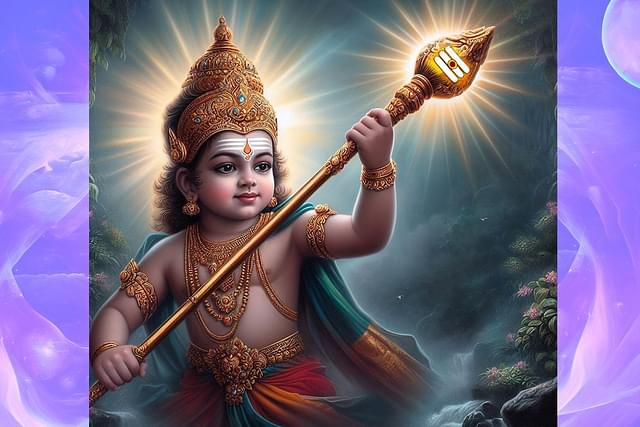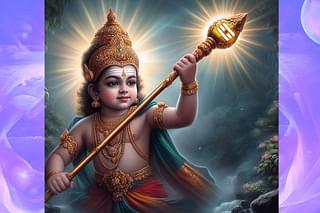 In Akanaanooru, another Sangam text, whose antiquity is disputed by none, the poet Mathurai MaruthaiLa Naganar cites Nallanthuvanar's poetry on Thiruparankuntram.
In Naganar's poem, a girl comforts her friend, the heroine, distressed by her lover's departure. The girl reminds the heroine that the hero will remember her when he sees a male elephant caring for the female elephant on his journey. She then speaks of Thiruparankuntram, praising its greatness as sung by Nallanthuvanar. She highlights that Muruga, who defeated the Asura Soora, came here, near the sweet stream.
For a non-Hindu, the poem might seem disconnected, but it aligns with the Puranic narrative. The Puranas talk of how Devasena was raised by the elephant of Indra and how she was married to Murugan with full ceremony after he defeated the Asura Soora. The poem compares the heroine to the celestial, Theivayanai.
In this human context, the hero would complete his tasks and undoubtedly marry her, akin to Murugan marrying Indra's daughter after fulfilling his own task of defeating Soora.
In northern India, Devasena is also known by another name – Sashti.
With a cat as Her mount, She serves as a guardian of children and stands as the beloved consort of Murugan. In Tamil Nadu She is also considered as related to the coastal community of pearl harvesters.
In Sangam literature, Murugan battles Asuras while riding an elephant named Pinimugam, where "Pini" signifies that which binds, often associated with an ailment or disease.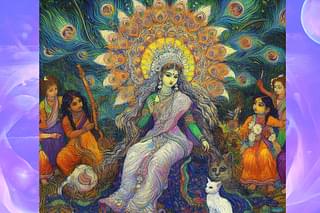 Sashti is another name of Devasena who is the Goddess on a cat and protects children.
Murugan is also believed to embody the pain of love experienced by maidens separated from their lovers or husbands.
Thus, a pan-Indian imagery unites Skanda and Sashti, both known for alleviating the suffering of the helpless, particularly women and children.
Here it is also important to remember the life and works of Dr Larry Brilliant. At Neem Karoli Baba's urging, Larry Brilliant took on the role of a 'Subrahmanya', protecting children from smallpox. Forming a team, this Jewish doctor fought and successfully eradicated the disease in India, highlighting the link between Goddess Sashti and Subrahmanya in safeguarding children—a narrative orchestrated through Neem Karoli Baba.
Sashti, the sixth day after a new/full moon, is also a significant lunar calendar date for Tamil Hindus. Skanda Sashti particularly marks the occasion when Murugan defeated the Asuric elements in Soora. He transformed these elements, particularly his demonic ego, into a peacock—a symbol of beauty and, in certain sacred mystic literature, into Pranava.
When Murugan's spear, 'Vel,' dispels ignorance and transforms the perilous and dark expressions of ego, it becomes both the vehicle and proclamation of the Divine.
Thus Skanda Sashti operates at various levels in diverse ways throughout India. There is no homogenisation of traditions like in monotheism or manufacturing of conflicts like in colonial anthropologies and politics. Instead, the Skanda and Sashti traditions add colour and value to Indian spirituality.
Let this Sashti be a day of another Soora Samhara – may the Divine 'Vel,' the spear of Dharmic wisdom of Muruga, pierce binary-seeking frameworks and transform conflict-oriented minds into those seeking harmony and non-duality.