Hobnobbing with separatists and divisive elements for electoral gains comes naturally to the born politician
The fact that Khalistani elements are joining the Aam Aadmi Party's Punjab unit or endorsing it is no news. This has been reportedsince 2014. As a party insider and MP, Dharamvira Gandhi has confirmed it and taken exception to such developments, another MP Bhagwant Mann's denial does not wash. This is particularly so because this Mann is also a supporter of Simranjit Singh Mann's demand for Khalistan.
Now even politicians not active in Punjab have taken note of it.
https://twitter.com/PandaJay/status/686174172582522880
Baijayant 'Jay' Panda's is a name that evokes credibility; time and again this MP from Odisha has raised issues of national import, the geographical limitation of the party he represents notwithstanding. One is sure he would name AAP in the tweet if his Biju Janata Dal were a player in Punjab's electoral politics as well.
The soft approach the AAP has towards Sikh radicals and militants is evident in Bhagwant Mann's statement. "Khalistan is not on our agenda" is a far cry from a categorical condemnation of militancy aimed at breaking our country's territorial integrity. This kid-glove treatment to former terrorists is reminiscent of the approach of the Shiromani Akali Dal under Harchand Singh Longowal in the 1980s.
In fact, this generation does not have to consult newspapers in archives to beware of Arvind Kejriwal. The idea of breaking up India has never unnerved, let alone disgusted, him. At the peak of India Against Corruption's popularity, his fellow activist Prashant Bhushan would push for a plebiscite in Jammu & Kashmir with impunity in every other interview. Kejriwal would just say it was not his agenda; he never took Bhushan to task — forget kicking the litigious, separatist lawyer out of Team Anna. Later for the Lok Sabha elections, he distributed AAP's nominations among secessionists like Raza Muzaffar Bhatt who had been campaigning for exoneration of Parliament House attack convict Afzal Guru and 26/11 attack convict Ajmal Qasab.
It would be a huge mistake on the part of the people of Punjab if they saw in Kejriwal's AAP an alternative to the Akali Dal-Bharatiya Janata Party combine and Indian National Congress — the two groups the voters have voted in and out of power in the state. While the Kejriwal government in Delhi has been able to achieve nothing it had promised to the city-state's electorate in the almost one year it has been in office, the country's capital is mercifully spared the horror of secessionism by his disruptive politics because there isn't a critical mass among the people of Delhi who would like to carve a separate existence out of India.

Such elements dangerously lurk in Punjab, albeit in a dormant state since the mid-1990s when Sikh insurgency came to an end in the border state. Tough cop KPS Gill and his colleagues could not have achieved the feat alone if the local people had not got fed up with terrorists whose 'cause' they ceased to identify with.
Today's youth of Punjab unfortunately do not know what their parents and grandparents went through in that dreadful period. They must be narrated stories of that dark era. Instead, a senior intellectual like Panjab University professor Gurdarshan Singh Dhillon is indulging in a deplorable act of inciting violence-prone outfits to consolidate the groups and come out in support of the AAP.
It is no coincidence that AAP's Punjab affairs in-charge Sanjay Singh and MP Bhagwant Mann are seen addressing gatherings also attended by separatists brandishing portraits of Jarnail Singh Bhindranwale — the hothead Indira Gandhi had appeased and then turned against to her own peril. When Sikhs gathered for "Sarbat Khalsa" on 10 November 2015, resolutions were passed that included the demand for a separate Sikh nation. And the leaders of the AAP present on the occasion did not bat an eyelid! About 10 days later, the party's Punjab convener Sucha Singh Chhotepur gave the same 'Khalistan not a part of our agenda' refrain.
It is a part of the party's larger electoral design, which does not care for the nation's unity if communal discord brings it votes. After coming into being on the ruse of fighting corruption, the AAP has been one of the most divisive political platforms, forming one communal cell in the party after another at the drop of a hat, provided the population of that religious or caste group was sizeable enough to serve as a vote bank.
To add an insider account, I may share with the readers how Kejriwal planned to woo the minorities along with cadres Shehnaz Hindustani and Rizwan in my presence inside his car when I was a member of the National Council and fellow campaigner of his party. He asked the two Muslim youngsters to contact every Imam in the city and scare them of an imminent rule by BJP. Since the Congress was nowhere in competition, he said, the Imams must be told that the only way to "save" Muslims from a "Hindu" party was voting en masse for the AAP [Shehnaz and Rizwan did execute Kejriwal's command]. On castes, he said to Sudesh Verma and me during another trip in his car, in a night when we had had dinner at his residence, that setting the right caste equations in ticket distribution and even pitting one caste against another was essential to winning elections (whatever happened to a united fight against corruption, the scourge for all Indians!).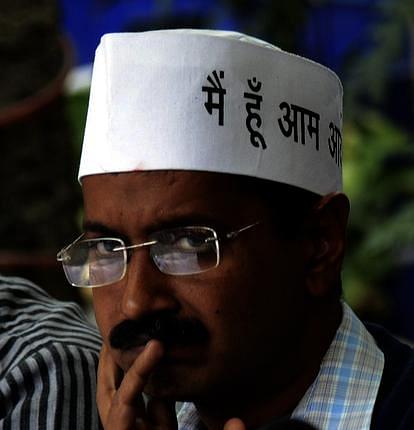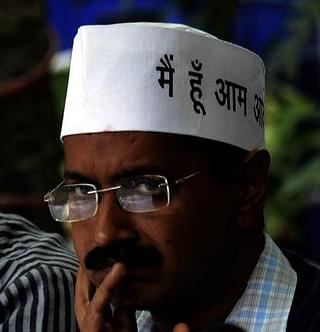 Divide-and-Rule is the policy Kejriwal, the born politician who wasted no time in learning the tricks of the trade, practices. Demanding an SIT for the 1984 anti-Sikh pogrom (which would bring no succour to the victims), exerting pressure on the State to release 1983 Delhi bombings convict Devinder Pal Singh Bhullar and now harping on the bane of drug addiction in Punjab are just vote-catching propositions for the AAP.
For all the infamy Harsimrat Kaur Badal's brother Bikram Singh Majithia — he is also a Cabinet minister in Punjab — has brought to the ruling alliance in Punjab, a nervous state government is now doing everything at its disposal to fight the drug mafia. Before Pathankot happened, in Gurdaspur for example, the police and narcotics cell in a joint operation apprehended three persons Malkiyat Singh (alias Malki), Harjinder Singh (alias Happy) and Jagraj Singh (alias Jagga) while they were in contact with Pakistani smugglers in December last. In the same month, medicine stores in Sonepat were raided by the Health Ministry of Haryana to recover contraband substances that had sneaked into the state from neighbouring Punjab. Nutritional Mart and Bidi Enterprises was raided in Chandigarh to recover steroids used by some drug addicts. The Pathankot attack has only energised the administration all the more to deal with the menace.
The efficacy of the police action is, however, doubtful, as strong links of the mafia with the SAD have surfaced and it is now common knowledge in Punjabi society. There is immense pressure on the BJP to snap its alliance with the SAD or drown with its partner in the Assembly polls to be held next year. More than anything else, it is a collapse of the system. The mafia involves not only officers of Punjab Police but also several Border Security Force jawans for furtherance of its trade; the issue remained neglected even under the Captain Amarinder Singh government of the Congress; the scenario, therefore, will not change by a change in the ruling party.
Most importantly, all this in no way justifies the AAP's act of "playing with fire", as dissident Dharamvira Gandhi calls it. Kejriwal's party is hobnobbing with Sikh radical leader in Malwa, Baljit Singh Daduwal. It now enjoys the support of Gurdeep Singh Brar of the United Sikh Movement (USM), a body founded by former Sikh hardliners. Dal Khalsa leader Kanwar Pal Singh is not averse to supporting the AAP either.
The Congress, seemingly on a comeback trail, is hoping it can scare the Punjabi voter by telling them that the freebies of electricity and water Kejriwal had promised to the people of Delhi would be supplied from their state, which would be a big blow to Punjab's economy. But after finding all kinds of faults in his old party, Sukhpal Singh Khaira has joined the AAP. Isn't the turncoat an indicator of the direction in which the voters are bending?

The SAD is wishfully calculating that Deputy Chief Minister Sukhbir Badal's nephew Manpreet would again eat into the anti-incumbency votes as he had done in the 2012 elections, which psephologists had predicted would go the Congress way. The BJP, not sure it can go it alone, is hoping against hope that the expulsion of MPs Dharamvira Gandhi, Harinder Khalsa and the AAP's disciplinary committee chairman and state executive member Daljit Singh has rendered the new challenger weak. Maybe the BJP seeks solace also in pro-Khalistani Harpal Singh Cheema's words. He believes hardliners will remain with Akalis, Hindus will vote for the BJP and the moderates will get divided between the Congress and the AAP, thus not letting Kejriwal's party take full advantage of the anti-incumbent mood.
But one is not sure the panthic elements and affiliates of Damdami Taksal, who have traditionally been with the Congress after their romancing with Khalistanis was over, are not as organised as Muslims are during an election. In the period for which they held sway in militancy-infested Punjab, they had imposed Taliban-like dress codes and behavioural restrictions on the people living in their spheres of influence. These ideologues have a touch of 'modernity', too! An estimated 10 per cent of Punjab lives overseas and Khalistanis are super-active in pockets of Canada, Great Britain and parts of western Europe. You never know how many 'fighters against corruption' rooting for the AAP on social media are closet Khalistanis. A pro-Khalistan crowd was indeed addressed by the AAP's Jarnail Singh in the UK in 2014.

If the panthis, Damdami Taksalis and non-residential fanatics are ganging up in favour of the AAP, they will make sure hardliner Sikhs are not divided when the polls arrive.
One cannot also take Kejriwal's resolve lightly. If the AAP has looked like a one-election wonder so far, it was because its enthusiastic volunteers couldn't create a base in other states. Not their fault! Their party has no mass appeal in places where Kejriwal does not station himself for the hustings. But Delhi's Chief Minister is serious about Punjab. Remember that his party's successful 2013 and 2015 campaigns in Delhi were each a full year in their making. Now, with more than a year to go for the Punjab elections to happen, Kejriwal is camping in that state every now and then. And he will leave no stone unturned to ensure a win — that includes not dithering on roping in former activists of the Khalistan movement. What about the nation's unity and integrity? Kejriwal couldn't care less!