Tamil Nadu: Arrest Of Ace Publisher Badri Seshadri And Totalitarianism of Dravidianist Politics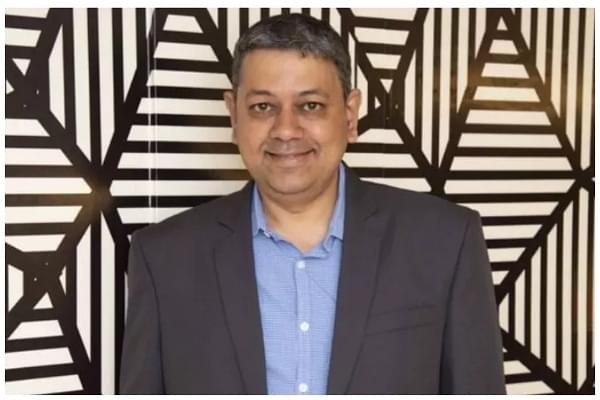 Badri Seshadri
Snapshot
The arrest of publisher Badri Seshadri is a brazen and blatant misuse of power by the ruling DMK government.
Both Joseph Stalin and Hitler were inhuman dictators. Millions perished under their rule. The regimes of both were antisemitic.
But there was a difference.
Hitler's Antisemitism was naked and obscene. The antisemitism of Stalin however was couched and camouflaged in Marxist jargon. The Jews were not called Jews directly as the Nazis did. But they were given a new name - 'Cosmopolitans'. It meant people of non-Soviet, degenerate bourgeois cultural values with which they perverted the society.
In 1948, Pravda published this criticism of the 'cosmopolitans' operating in the field of literary criticism:
Risen from the rotten yeast of bourgeois cosmopolitanism, decadence, and formalism, the cosmopolitan critics have caused great harm to Soviet literature and art by malevolently smearing and viciously slandering everything that is new and progressive, everything that is best in Soviet literature and theater.
In the context of Tamil Nadu, if this passage is presented with a few modifications, it can pass for typical Dravidianist rhetoric against Brahmins.
It is essential, though, to point out at least two differences between anti-semitism and anti-brahmanism of the Dravidian movement.
Anti-semitism was part and parcel of the value system of pre-modern Christendom. Both Marxism and Nazism worked on this already existing bitterness that was at least a thousand and five hundred years old with a theological basis.
In Tamil Nadu, in particular, and India, in general, anti-Brahminism does not belong to any deep-rooted tradition. Instead, it has been imported and nurtured, similar to the situation in Rwanda between Hutus and Tutsis.
It is also indisputable that genocides and pogroms have not happened in Tamil Nadu.
C.N.Annadurai, an influential ideologue who founded the DMK and served as the state chief minister for a brief period, famously pointed out that what they called Brahminism was not confined to Brahmins.
Annadurai reasoned that if they could follow Hitlerian methods and wipe out Brahmins, and if that could result in the disappearance of 'Brahminism' from society, they would do that. But that was not the cultural reality, he confessed. So we cannot follow the methods of Hitler, he said.
Note that he was not in the least morally conflicted about the Holocaust and pogroms. By his own admission, it was the social reality of the state that constrained him.
In a way, Annadurai came to terms with this reality. He was also a well-educated person with a literary bent of mind. Under Annadurai's leadership, the movement removed the policy of prohibiting Brahmins from becoming members of its mother organization.
On the other hand, to E.V. Ramaswamy (EVR), Brahmins were 'the other'. He was to the Dravidian movement what Julius Streicher was to the Nazi ideology.
It is also important to understand the Dravidianist movement in the backdrop of what a prominent Christian Bishop once wrote: "The Dravidian movement was a time bomb they had placed to destroy Hinduism."
The evangelical and colonial milieu provided the academic and political ground as well as inputs to shape anti-Brahminism in the very same way as anti-semitism.
The brief deviation of Annadurai paved the way for the Dravidianist perestroika and glasnost into the movement. At a certain point, Annadurai was asking his ministers to emulate Janaka, the Vedantic king. However, Annadurai's tenure was short-lived.
He passed away less than two years after he rose to the highest office in the state.
Karunanidhi, who succeeded him as the Chief Minister, in a way, reversed Annadurai's ideas and reverted to tactically supporting the crude, irrational and obscene anti-Brahminism of EVR.
But Karunanidhi was more a conflicted personality with respect to anti-Brahminism than a visceral anti-Brahmin. His innate antipathy to Brahmins was often moderated by his subliminal need to get the Brahmins to praise him. At times he went to extra length to demonstrate that he was not anti-Brahmin.
The Church was meanwhile watching the progress of anti-Brahminism in Tamil Nadu. If Dravidianism failed in eliminating Hinduism, then they would have the backup plan - Tamil separatism of the Seeman variety.
In all these, the axiom is anti-Brahminism. In one way or another, it is making slow, very slow but steady progress in society.
Meanwhile, Karunanidhi's son, Stalin, who currently holds sway as the unchallenged supremo and is now the Chief Minister of Tamil Nadu, seems to have resurrected a virulent strain of anti-Brahminism.
The reasons may be many.
Stalin did not grow up in the kind of traditional environment Karunanidhi grew up in. Karunanidhi instinctively understood the difference between rhetoric and practical social realities. Deep inside, he should have known that Brahmins were not aliens as claimed by his political rhetoric. But with Stalin, those cultural ties and bonds had progressively weakened.
The strength of the traditional cultural bonds and the vehemence of anti-Brahminism are inversely proportional.
Let it be unambiguously stated here that certain elements in Brahmin society, too, were playing into the hands of these anti-Brahmin forces.
For instance, a well-known religious speaker (who, incidentally, had praised Karunanidhi extensively) recently stated that Brahmins were responsible for absolving sins through their rituals and mantras, while non-Brahmins (from a specific community) were only meant to commit sins.
Even more vulgarly, he claimed that 'Harijans' could not sing Bhajans. They tried, but they could not, he claimed. The video went viral. Later he apologised. But the damage was done. This viral video reinforced anti-Brahmin hatred.
A few fringe elements of the Brahmin community remain socially stagnant and thus play into the hands of anti-Brahmin 'hate peddlers'.
The real problem for the Dravidian movement though is a progressive, egalitarian Brahmin—the one that Badri Seshadri epitomises.
A B.Tech from IIT-Madras and a Ph.D. from Cornell University, Badri has contributed significantly to the Tamil publishing industry. He elevated it to a new plane. He has constantly participated in expeditions taking youths to understand the culture and history of Tamils - by studying inscriptions and making them appreciate art and iconography as it should be.
His publishing house (Kizhakku Pathippagam) has published books of all ideologies - from radical left to Hindutva. In fact, his publishing house published a book that was the best apologia literature for Islam in Tamil, endorsing every aspect of a very fundamentalist Islam. He succeeded in creating an ideological-free level playing field in the publishing industry.
Equally important is his enthusiasm for teaching science to children. He could have used the time for minting money sitting in his office. But he would instead go to a remote government middle school and teach the children principles of physics.
In other words, he defies the stereotype of the evil Brahmin. He does not even consider his Brahmin identity. He speaks his mind. On several occasions, he has condemned Hindutva and BJP as well.
What Badri spoke in the TV interview criticising the Chief Justice of India may or may not be to one's liking. But by no stretch of the imagination can it be construed as incitement of violence of one group of people against another or being disrespectful to the Chief Justice of India.
What Badri spoke in that interview is only an excuse and not the reason for his arrest.
What happened to Badri Seshadri, the publisher, speaker, educationist and enthusiast of history and culture in Tamil Nadu, has all the dimensions of an arrest that occurred in the Stalinist Soviet Union.
What is equally disturbing is the silence that prevails. It is a small arrest of an individual but a crucial leap of anti-Brahmin politics in Tamil Nadu.
Even as Badri was arrested in the early hours like a criminal in a typical display of psychological harassment tactics, a book exhibition in Coimbatore with many leading publishers in attendance was in progress. They did not even think of passing a single-line condemnation.
The reason is not just the political sycophancy of the publishers. I suspect a strong element of anti-Brahminism here.
In the West, such individual attacks on Jews preceded the Holocaust. While the Nazi Holocaust was visible, the persecution of Jews in the Stalinist Soviet Union was almost invisible and was even justified by those who condemned the Nazis.
That is the concern when the issue of anti-Brahminism comes into play.
Get Swarajya in your inbox everyday. Subscribe here.
An Appeal...
Dear Reader,
As you are no doubt aware, Swarajya is a media product that is directly dependent on support from its readers in the form of subscriptions. We do not have the muscle and backing of a large media conglomerate nor are we playing for the large advertisement sweep-stake.
Our business model is you and your subscription. And in challenging times like these, we need your support now more than ever.
We deliver over 10 - 15 high quality articles with expert insights and views. From 7AM in the morning to 10PM late night we operate to ensure you, the reader, get to see what is just right.
Becoming a Patron or a subscriber for as little as Rs 1200/year is the best way you can support our efforts.
Become A Patron
Become A Subscriber