Party preferences of castes are likely to remain unchanged. Castes not politically well organised now, are unlikely to do so in time for next year's Assembly elections. 
The top three castes by numbers in Tamil Nadu are Thevar (also known as Mukkulaththor), Vanniar and Kongu Vellalar (also known as Gounder). As is natural, they wield most of the political power in the state. Earlier, when the non-Brahmin movement came up in the Madras Presidency, castes such as Mudaliar, Nair, Reddy, Naidu and Naickar had challenged the ascendancy of Brahmins in government jobs. After linguistic reorganization, power was fairly spread across many castes in Tamil Nadu. Over time, however, the concentration of power has been limited to Thevars, Vanniars and Gounders. Castes such as Mudaliar, Naidu, Naickar, Nadar, Udaiyar, Konar (Yadava) and Mutharaiyar have organized themselves up to a point, but the numerical strength is in favour of the triumvirate mentioned above.
Among the Dalits, Paraiyar and Pallar are the most dominant. Arundhathiyar, with reasonable numbers however, lack sufficient political organisation.
Political parties depend on the strength of various castes to determine their candidates for various constituencies. In the past, Congress and Communist parties fielded the most popular leader in the region irrespective of his/her caste. But the Dravidian parties DMK and AIADMK, almost exclusively selected candidates based on their caste.
While no caste votes en masse for a particular political party, some castes favour one party over the other.
Thevars are believed to favour AIADMK over other parties. When Jayalalithaa formed her cabinet in 2011 after winning the Assembly elections, around 20% of the ministers (6/33) were from this caste. Jayalalithaa's close confidantes O. Panneerselvam, Naththam Viswanathan and Vaithilingam are Thevars. O. Panneerselvam is the stand-in-CM whenever Jayalalithaa is unseated by the courts. Further, Jayalalithaa's close friend Sasikala also belongs to the Thevar caste.
This doesn't mean that the rival DMK does not give enough representation to Thevars. Among DMK district secretaries, 14 out of 60 are Thevars, the highest for any caste group. In the current AIADMK council of ministers, the top three castes by numbers are Gounder, Thevar and Vanniar respectively. In case of DMK district secretaries, the top three castes are Thevar, Gounder and Vanniar.
Geographically, these three dominant castes do not overlap. Vanniars are present mostly in northern Tamil Nadu; Thevars mostly in southern Tamil Nadu and Gounders in western.
AIADMK's edge over DMK comes from the overwhelming support it received from Thevars and Gounders.
Dalits and political representation
The Dalit population in Tamil Nadu is around 18%. Prominent among them are Paraiyars, Pallars and Arundhathiyars. Paraiyars are mostly spread out in northern and western Tamil Nadu while Pallars are predominant in the south. Arundhathiyars are spread more widely across, with a fair bit of concentration in south and west.
Despite their population, Dalits have never had proper political representation in Tamil Nadu. DMK and AIADMK field Dalit candidates only in reserved constituencies. They are not given sufficient representation in the council of ministers or district secretary posts commensurate with their population. AIADMK does not have a single Dalit district secretary while DMK has only two out of sixty.
This has resulted in Dalits starting their own political outfits. There are two Dalit parties that are important: Viduthalai Chiruththaigal (VC) headed by Thirumavalavan and Puthiya Thamizhagam (PT) headed by Dr. Krishnaswamy. They don't work together and this considerably weakens the Dalit cause.
Caste conflicts
In the last few decades, most of the caste conflicts have been between one of Thevar, Vanniar or Gounder vs a Dalit in a particular region. The conflicts are largely related to temple worship rights and cross-caste marriages. But when it comes to oppressing the Dalits, other middle castes also do their bit.
The Thevar caste icon is Muthuramalingam, a colourful Congress politician and three times Member of Parliament who later aligned himself with Subhash Chandra Bose's and Forward Bloc. In Tamil Nadu, Forward Bloc variants are populated by Thevar caste and have nothing in common with Forward Bloc of West Bengal.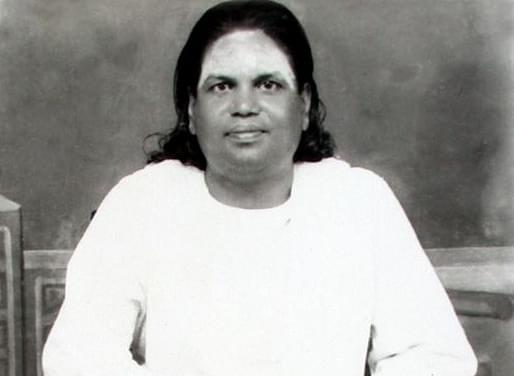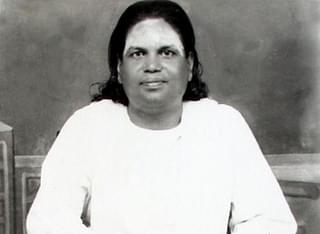 Pasumpon Muthuramalingam Thevar
Thevars organize jayanthi and guru puja events every year on October 30th to commemorate the birth and death of Murthuramalingam (both turns out to be the on the same date). This event causes immense anxiety in southern Tamil Nadu. While every political party lines up to pay obeisance to Muthuramalingam in his birth place, local Dalits have a lot to worry about for their safety. Rowdy elements in Thevar caste find reasons to provoke and attack the Dalits. The antagonism between Thevars and Pallars goes a long way from the time when Muthuramalingam was arrested, prosecuted and subsequently absolved for the murder of Imanuel Sekaran, a Pallar leader. These days, Pallars also organize competing guru puja celebrations for Imanuel Sekaran on September 11, triggering conflicts and police interventions on their part as well.
In the northern Tamil Nadu, Vanniar-Paraiyar conflicts have flared up in a big way over the last decade. The most horrible episode in this was the breaking up of the marriage between Ilavarasan and Divya and the mysterious death of Ilavarasan. Ilavarasan, a Paraiyar youth had married a Vanniar girl Divya. Under pressure from his caste folks, Divya's father committed suicide. An enraged Vanniar mob set fire to and destroyed Dalit houses in Ilavarasan's village. Divya agreed to stay away from Ilavarasan for a while. A few months later, Ilavarasan's headless body was found near railway tracks with a suicide note.
Vanniars, despite their numbers, were poorly represented in education and government jobs for a very long time. AN Sattanathan, chairman of the first backward classes commission set up in Tamil Nadu in 1970, a Vanniar himself, wrote in his unfinished autobiography that his caste was just as poor and as without opportunities as the untouchables but without the constitutional protection of reservation. Vanniars did not benefit much from the reservation given to the backward classes and resorted to a major agitation in the 1980s which culminated in classifying them as a Most Backward Caste (MBC) with a separate 20% reservation for this block. The protagonist who spearheaded the agitation was Dr. Ramadoss who subsequently set up a political party called PMK. After aligning with DMK or AIADMK till recently, PMK is now hoping to ride on Vanniar numbers to capture power on its own.
Unlike the Thevars and Vanniars, Kongu Vellalars (Gounders) have a dominance across sectors ranging from agriculture to manufacturing to education. The most recent episode highlighting Gounder violence on Dalits is the mysterious murder of a Paraiyar youth Gokulraj and the equally mysterious suicide of a Deputy Superintendent of Police Vishnupriya who was investigating the Gokulraj case. Gokulraj was found to be conversing with a Gounder girl in a temple. A group of Gounder youths headed by Yuvaraj, followed Gokulraj according to CCTV footage available in the temple. Later, Gokulraj was found dead.
DSP Vishnupriya, herself a Dalit, assigned to investigate the murder, was found hanging in her house. A suicide note found nearby cited extreme pressure brought on her during the investigation. Yuvaraj vanished from the police net but kept talking to TV stations through Skype. He finally surrendered and CBCID is investigating both the deaths.
Castes and Elections
As we have seen, Thevars, Gounders and Vanniars wield extraordinary political power in the state and hence DMK and AIADMK do not criticise these caste groups for any of their transgressions. Leaders of these three castes openly attack cross-caste marriages and 'love' marriages in general. Dalits remain powerless to protect themselves against assault on them by these castes.
Ramadoss has been trying to create a political coalition across Thevars, Vanniars and Gounders but it has not fructified so far. Both DMK and AIADMK have ensured that their own representation in these castes hold for now.
The upcoming 2016 assembly elections will not see a new alignment along caste lines. AIADMK will retain its marginal hold over Thevars and Gounders, which may give it an edge over the DMK.